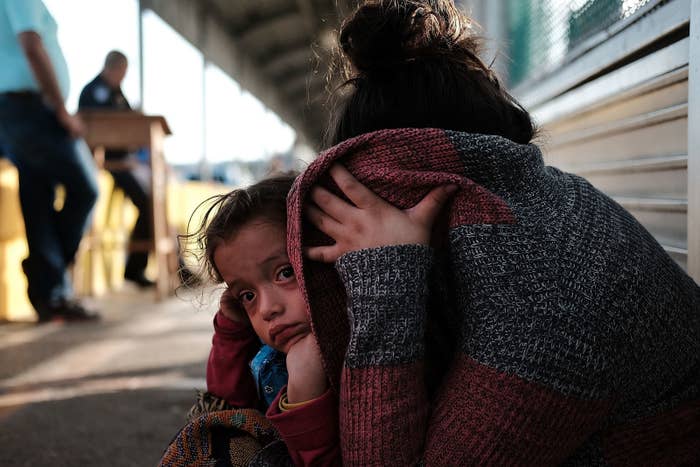 More than 2,300 children have been separated from their parents under President Donald Trump's new "zero tolerance" immigration policy. About 500 children have since been reunited, according to the government, but 2,000 or more remain in custody, in shelters and foster homes, separated from their families.

Amid a heated national debate about the policy, actual information about the whereabouts and welfare of separated children is hard to come by. Officials around the country have charged that federal agencies aren't providing basic information about the children. Federal agencies say they have a database to track children and parents but legal groups working with families of detained children say they hadn't seen any evidence of it.
Late Tuesday evening, a federal judge ordered an end to the separation policy and the reunification of affected families, with limited exceptions, within the next month. US District Judge Dana Sabraw called it a "startling reality" that the government had separated families without "an effective system or procedure" for tracking children or reuniting families.
In search of the facts, BuzzFeed News is today partnering with ProPublica, the Intercept, Univision News, Animal Politico, and Plaza Publica to gather vital information about the children in immigration detention facilities and shelters.
This map identifies facilities where children may be held. We are asking anyone who has direct knowledge about a family that has been separated or a facility where children are being held to reach out to us. You can fill out the form on this website or email us at tips@buzzfeed.com. To learn how to reach us confidentially, go to tips.buzzfeed.com.
Information can be submitted anonymously or with names. It will not be made public without the permission of those involved.