Barbara Boxer And The Myth Of The "Year Of The Women"
In 1992, the election of six women to the Senate seemed to herald a new era of gender equality. Twenty-two years later, it's clear we still have a long way to go.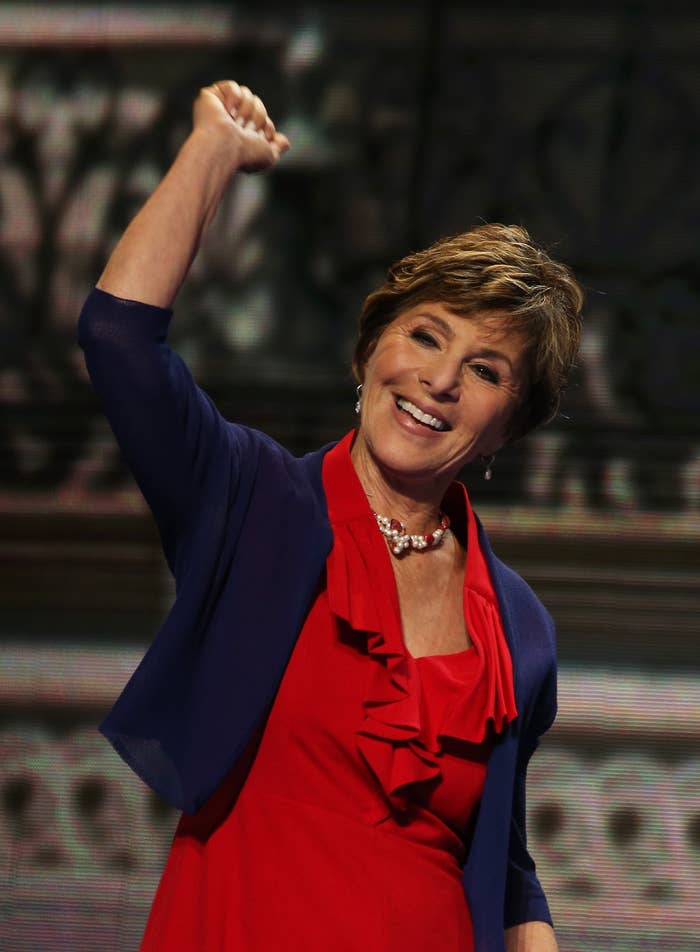 I was half-listening to my 9-year-old daughter talk about her day as I made dinner a few months ago when she suddenly asked, "Mommy, why has there never been a woman president?"
Standing next to the stove, I froze. How could I answer this question without revealing so many things about the world that I wished weren't true and that I didn't want her to know yet?
This moment has come back to me as a mini-political soap opera unfolds here in California in the wake of Democratic Senator Barbara Boxer's decision not to run for re-election in 2016. Her retirement, coupled with the potential retirement of fellow Democrat Senator Dianne Feinstein in 2018, opens up one and possibly two seats atop the ballot in California that have been closed for years.
For many women who came of age in California, as I did, during the 22 years that Boxer and Feinstein have been the state's two senators, Boxer's retirement marks the end of more than a political era. It's also about the triumphs, and the disappointments, of the sea change that was supposed to come about from the so-called "Year of the Woman" — 1992, when Boxer and Feinstein (and two other women, Carol Moseley Braun of Illinois and Patty Murray of Washington) were elected to the Senate.
Already, commentators have poured out thousands of words assessing Boxer's legacy, her advocacy on behalf of the environment and women's rights. The Los Angeles Times hailed her as a "liberal lion." If Feinstein steps down, there will be thousands more about her.
Like many young women of my generation, I had been raised to believe that it was only a matter of time — and a short time at that — before no one would notice whether a Senate candidate was male or female. Sexism, sex discrimination, unequal pay for the same work — those things still went on, regrettably, but they were on the way out. Those battles had been fought, the war won, right?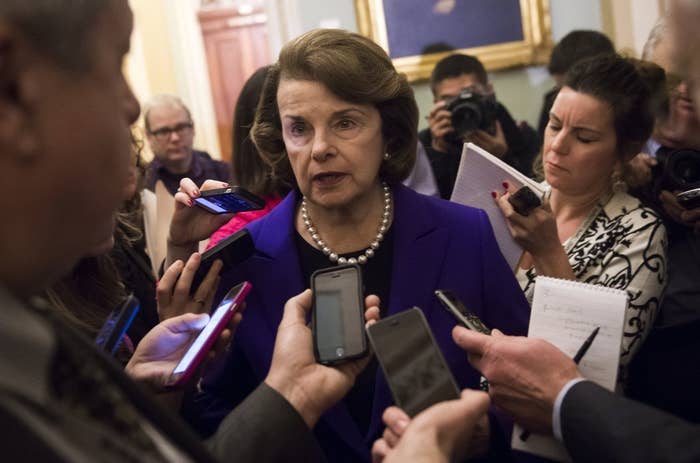 I was a teenager in 1991 when Boxer, then a congresswoman, marched into the Senate and demanded a hearing for Anita Hill, the law professor who had accused Supreme Court Justice nominee Clarence Thomas of sexual harassment.
I vividly remember my mother's fury and outrage, and also the hope that came the next year, with the election of the four new female senators. That election tripled the number of women in the body, bringing the grand total to 6 out of 100. Nineteen women were also elected to the House of Representatives for the first time that year.
Years passed. I graduated from college, and, after a time, went to work as a reporter in Los Angeles. I learned, over the course of hundreds of incidents large and small, that though the sexism our mothers faced may have been a thing of the past, the gender parity my friends and I expected would soon be upon us was, alas, ever on the horizon, and sometimes receding.
When I started covering Los Angeles City Hall in 2003, five women held elected office in the city. Today there is one, Nury Martinez, a councilwoman from the San Fernando Valley. The other 17 positions, including mayor, city attorney, and controller, are held by men. San Diego, San Jose, San Francisco, and Sacramento? All those cities, too, are led by men. The picture is slightly more equal at the state level, but nowhere near parity. (And nationwide, the number of female governors has been declining since 2009.)
The issue comes up occasionally — most recently, on Los Angeles' Eastside, where a retired county supervisor, Gloria Molina, is challenging a sitting council member on a platform that includes the need for more women in city leadership. But given California's reputation as a bastion of progressive feminism, it doesn't come up as much as you might think.
It's easy to understand why. Reporters, including me, tend to focus on issues of governance and politics, particularly the many instances where the politics are nasty and the government is failing. Women leaders are, as a group, no less immune than men from the messy compromises, hypocrisies, and petty calculations that come with most elected positions.
Certain incidents, of course, do thrust gender back into the headlines. Arnold Schwarzenegger was elected governor in a landslide in 2003, despite a wave of allegations that he had groped women. More recently, San Diego Mayor Bob Filner stepped down in 2013 after 17 women accused him of sexual harassment.
Through it all, Barbara Boxer and Dianne Feinstein remained perched atop the pantheon of California elected officials. And then Boxer announced her resignation, unleashing a stream of remembrances about the Year of the Woman.
A day after her announcement, I was talking to a former Boxer staffer about the end of this era. I told her about that moment with my daughter in the kitchen.
The staffer laughed sadly, and told me about the time a beloved teacher crushed her with an offhand comment, saying it was too bad that as a young, nonwhite woman, she had no chance of ever being president.
To the extent that has changed dramatically in the last two decades, Boxer and Feinstein deserve some of the credit, she pointed out.
"There is a generation of people in California who have grown up thinking it is normal," she said, for two of the most powerful people in the state to be women.
Already, a predictable scramble for Boxer's seat has ensued. Attorney General Kamala Harris has jumped into the race. Former Los Angeles Mayor Antonio Villaraigosa is said to be eyeing a run, as is Rep. Loretta Sanchez and billionaire investor Tom Steyer.
As candidates position themselves to be the one to replace Boxer in 2016, the political press in California is full of chatter about various electoral calculations, among them the question of the "women's vote." If Hillary Clinton runs for president as expected in 2016, will that boost Harris if she is on the same ballot? If Rep. Sanchez jumps into the race, will that hurt Harris, by siphoning off women's votes?
To be sure, all of this is an illustration of how far we've come since 1992. But when my daughter comes of age, I hope it is in a world where there are enough women in elected office, at every level, that such calculations sound quaint.