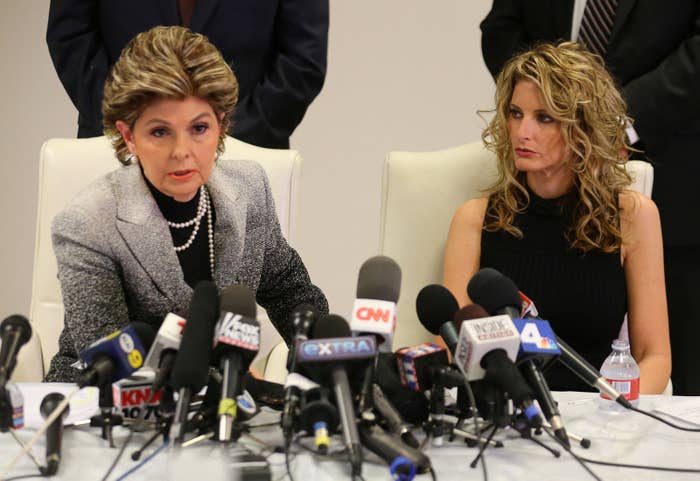 A New York judge will hear oral arguments Tuesday afternoon about whether a defamation lawsuit against President Donald Trump should be allowed to proceed.
Summer Zervos, a former contestant on Trump's reality TV show The Apprentice, has said that he kissed her and grabbed her when she went to see him in 2007 about a possible job at the Trump Organization. She filed suit this past January, after Trump said her claim was a lie.
Trump's attorneys have sought to have the suit dismissed or delayed until after his presidency, arguing that her claims are false and that the suit is "politically motivated." His lawyers also argued, in a court filing in October, that when Trump took to Twitter and the debate stage and called Zervos and other women who made similar claims liars, it was an expression of First Amendment-protected political opinion.
As first reported by BuzzFeed News, Zervos served a subpoena for all documents from his campaign pertaining to "any woman alleging that Donald J. Trump touched her inappropriately."
If the case goes forward, Trump may be forced to produce that information.
Zervos is one of at least 10 women who, in the weeks before the election, publicly accused Trump of touching them inappropriately. Trump has denied the allegations. Last fall, for example, he referred to such allegations as "false stories, all made up. Lies, lies." In a recent press conference, White House press secretary Sarah Huckabee Sanders said all of the women who accused President Trump of sexual harassment are lying.
Neither Trump's lawyers nor attorneys for Zervos responded to a request for comment.