On Tuesday, President-elect Donald Trump tweeted some opinions on flag-burning:
Twitter exploded with people pointing out that the US Supreme Court has ruled that burning the flag is protected under the First Amendment.
For many people, the most concerning part of Trump's tweet was him calling for stripping people of their citizenship for an act protected under the Constitution.
A quick Google search shows Donald Trump's long-standing love for the flag.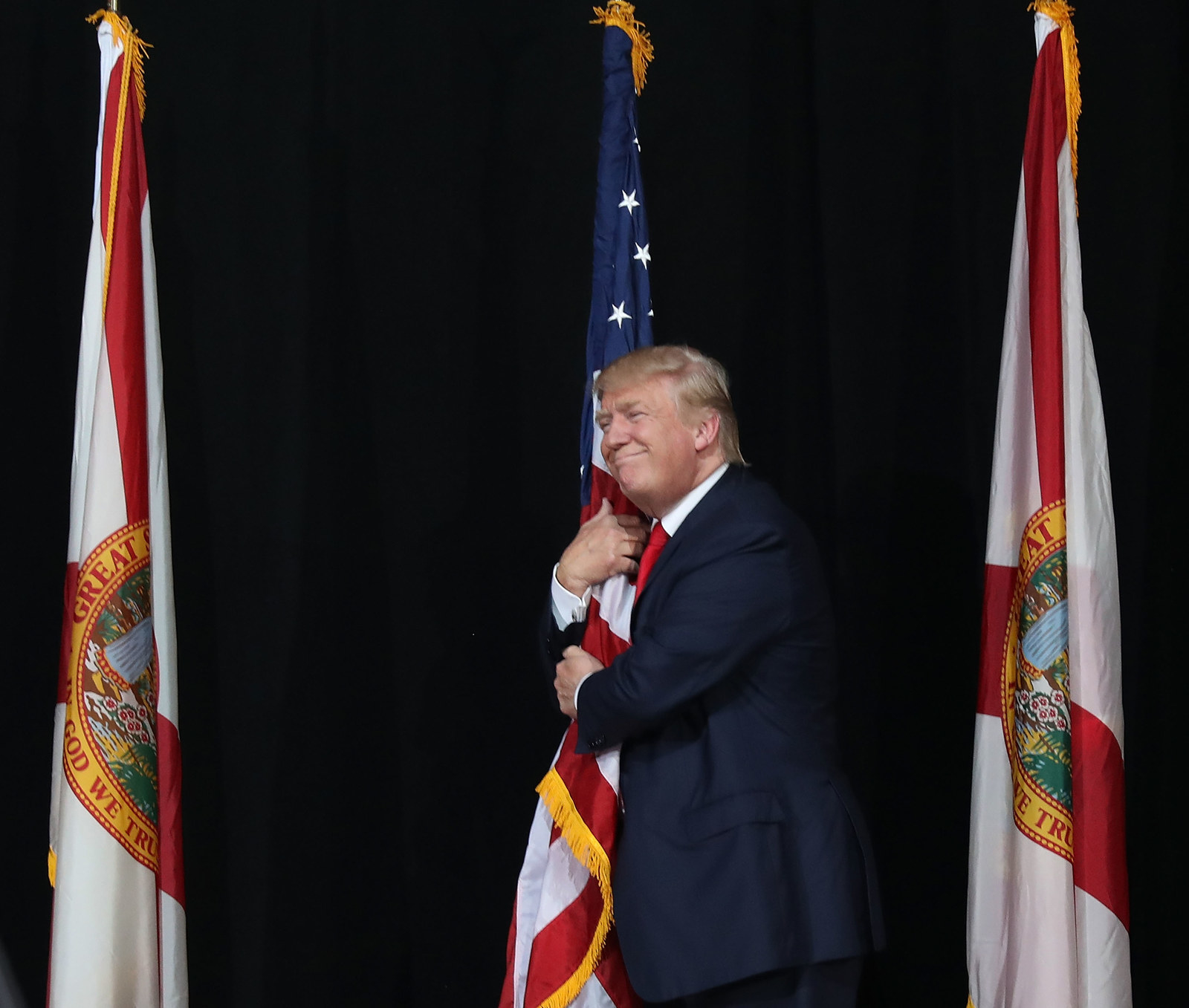 In 2007, officials in West Palm Beach, Florida, voted to fine Trump $1,250 a day for flying an oversized flag above his Florida club without city zoning approval.
As the Washington Post reported this year, Trump eventually settled the case by making a $100,000 donation to charities — not with his own money, but with donations given to his foundation.
In these segments, Colbert would typically highlight an everyday American citizen fighting a ridiculous law — or reacting to a sensible law in a ridiculous way — and elevate them to hero status.
The segment on Trump painted him as a down-to-earth American patriot, ending with Colbert proclaiming, "What's important is this flag and its message of freedom, a message as important to Donald Trump as it was to the 13 original colonies."
Immediately followed by Trump saying this:
Disclosure: Jesse McLaren worked at The Colbert Report between 2012 and 2014.