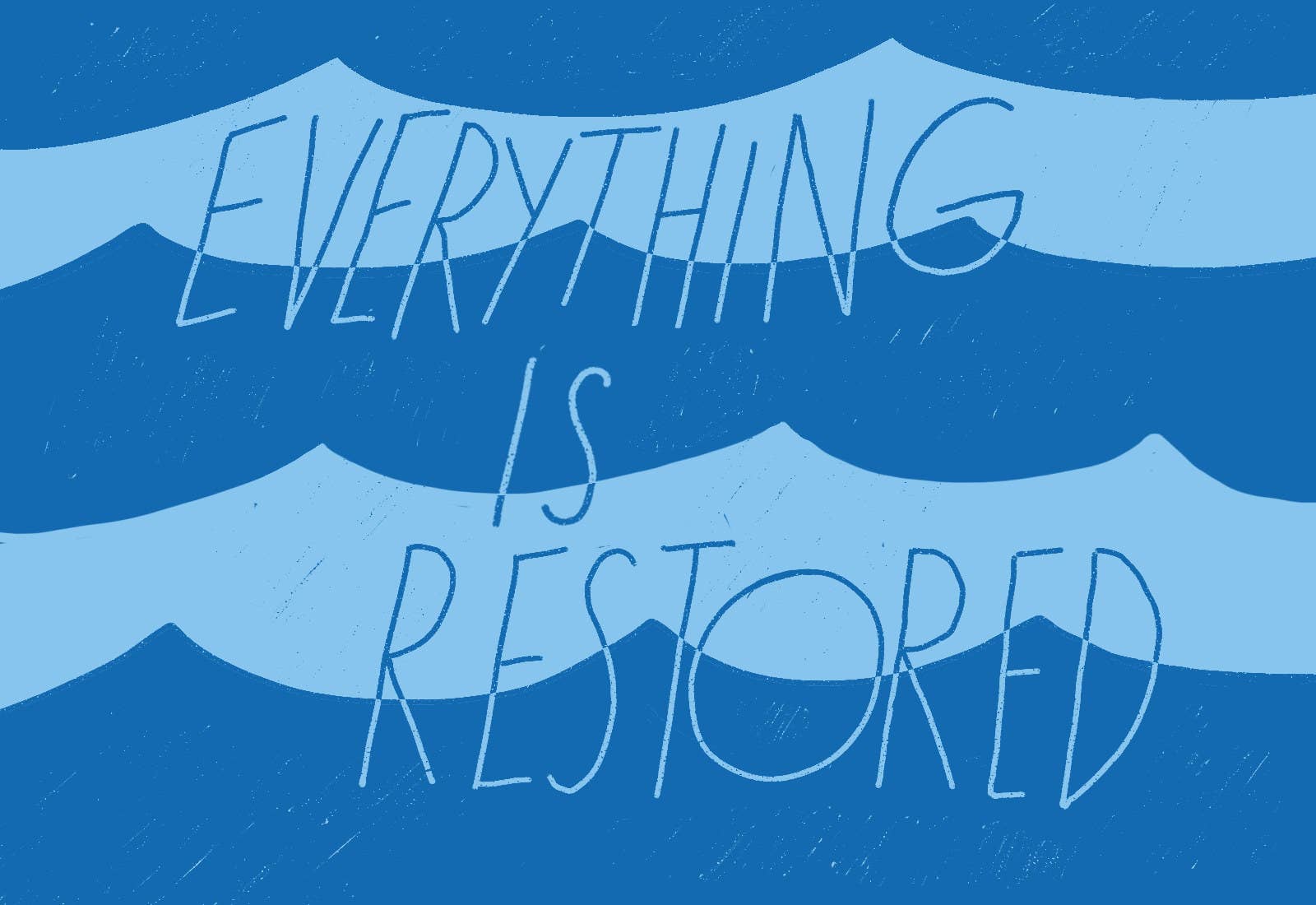 He swallows the last spoonful
of prunes, their soft rapture
in his mouth. Then the jar
is washed under play of light,
then the boy's mouth
is wiped with a cloth.
He squalls for a moment, then
stops. Everything is restored.
Chime of spoon in the sink.
The boy is lifted out of his seat,
legs swimming in the slow
element. A small seal.
The kitchen ebbs and flows,
sleek afternoon sunshine.
Now the boy is placed
in his crib, now he is slipping
into the silvery minnows
of dreams, a disorder of shine,
particles of motion flickering
beneath the surface.
Harm will come. It's the kind of knowledge
that ruptures and won't
repair—an ocean that keeps
on breaking.
The day moves with the gradual logic
of drowning. Evening fills the house.
Oh, where are you? Where are you going?
The mother folds up the ocean
and shuts it in a cupboard.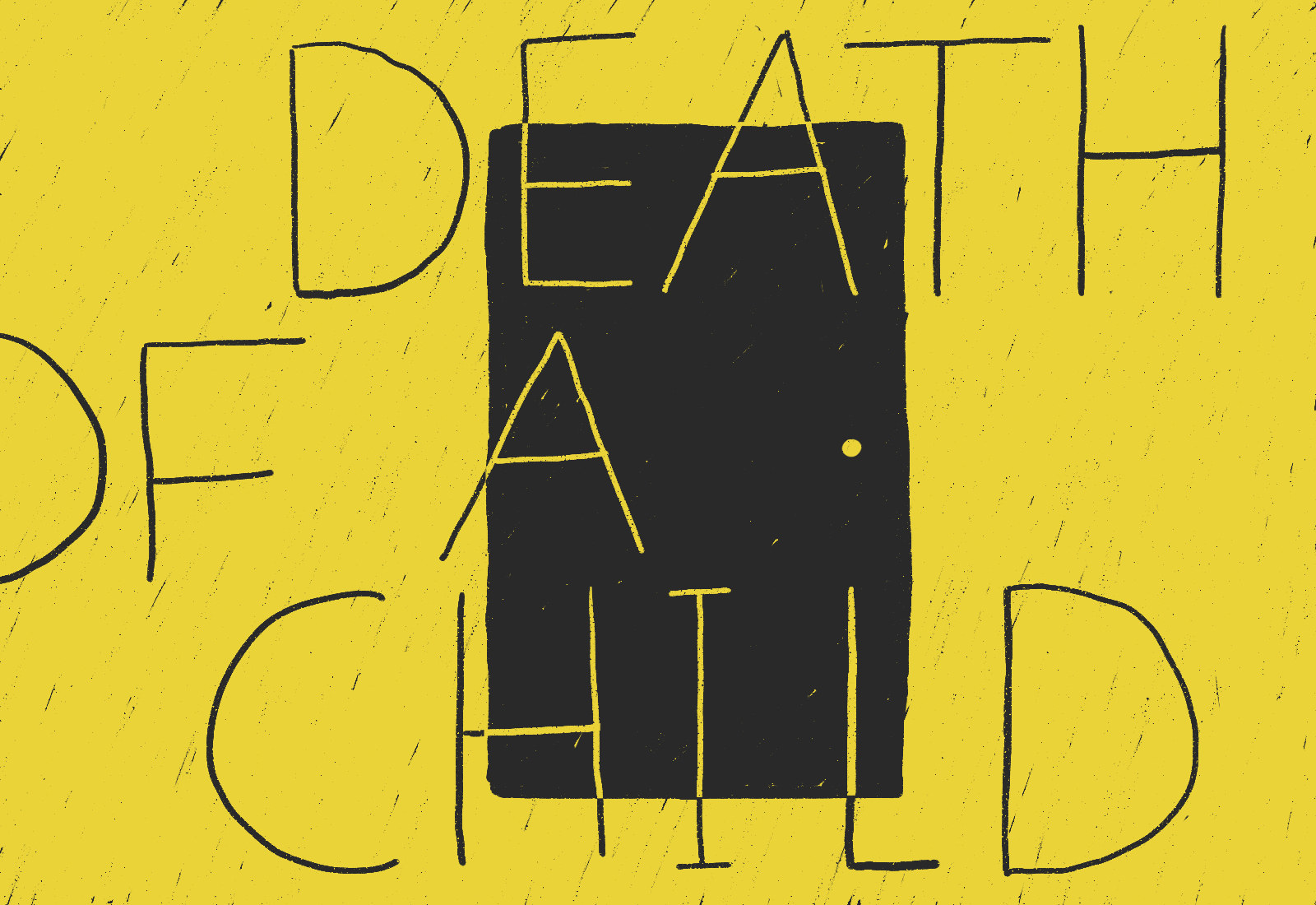 1
This is how a child dies:
His breath
curdles. His hands
soften, apricots
heavy on their branches.

I can't explain it.
I can't explain it.
On the walk back to the car
even the stones in the yards
are burning. Far overhead
in the dead orchard of space
a star explodes
and then collapses
into a black door.
This is the afterlife, but
I'm not dead. I'm just
here in this field.
2
It made a boy-shaped hole
and filled—

the way a crushed hand fills
suddenly up
with new pain,
or a well put down
taps the liquid silt.
The center pours
toward the surface.
Now the hand is given
to the earth.
The mouth draws up
clay
and drinks.
3
There's something uneasy in the field.
A wake. A ripple in the cloth.
We see the green corn moving
but not the thing that moves it.
The atoms of our bodies turn
bright gold and silky. Aimed
at death, we live. We keep on
doing this. Night unfolds helplessly
into day. Beyond the field are more
fields and through them, too—
this current. What is it? Where
is it going? Did you see it? Can you
catch it? Can you kill it? Can you hold
it still? Can you hold it still forever?
4
The conductor's baton hovers
for a moment in the alert
silence (a silence that leans forward
saying Now…! Now…!) and then it drops
into the chasm.
Sound enters the bodies
of all the people simultaneously,
calling them to feel together
an unconcealed fear, a cup over-
flowing, a sense of absolute love
vibrating in the dark passages—
the long-ago cry of pain
and the crack of light
coming in through the bars.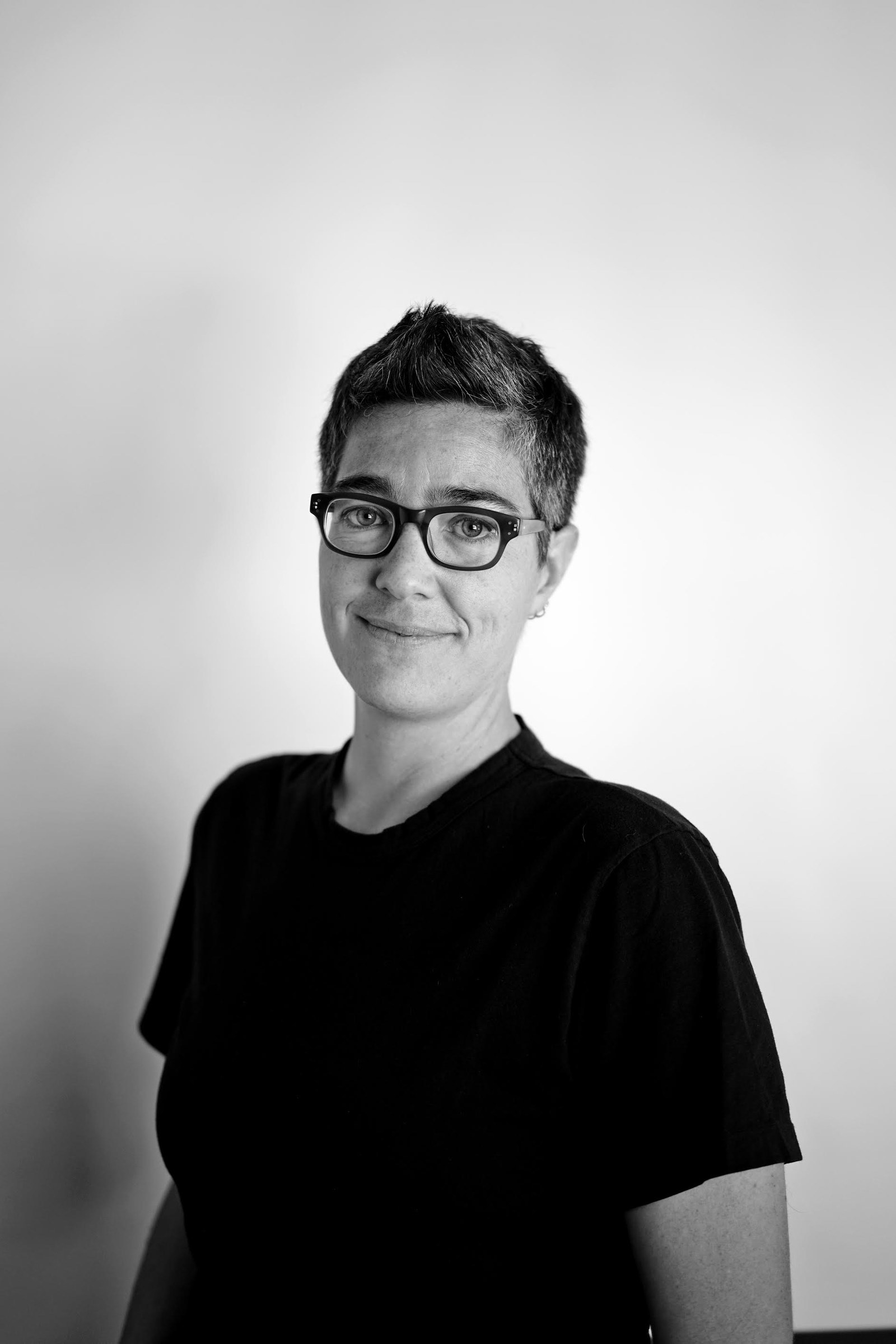 Jenny George lives in Santa Fe, New Mexico. She is a winner of the Discovery/Boston Review Poetry Prize, and her poems have appeared in FIELD, Gulf Coast, Narrative, and Ploughshares, among other publications. She received her MFA from the University of Iowa Writers' Workshop.