People Are Calling Out Demi Lovato For Saying No One In Taylor Swift's Squad Has A "Normal Body"
Goddamn, Demi, keep it in the group chat, please.
In a recent interview for Glamour Demi Lovato was asked about the Taylor/Katy Perry "feud".
Demi then used the opportunity to comment about how no one in Swift's so-called squad has a "normal body".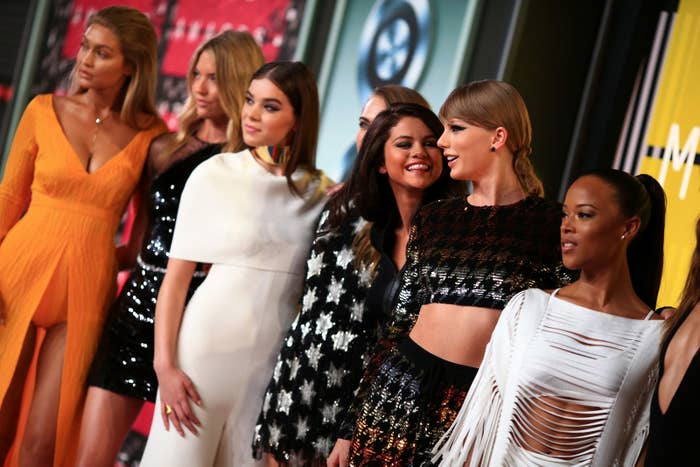 This comes just days after Demi criticised a fan's drawing of her because it didn't accurately represent her body.
And now people are a little confused about what Demi calls a "normal body".
Especially because Demi is usually so body-positive in all that she does.
I guess there's no such thing as a drama-free day in the life of Taylor Swift. ¯\_(ツ)_/¯