A Kind Server Fed A Man That Didn't Have Hands
A considerate gesture indeed.
A picture of 22-year-old server Alex Ruiz feeding a man who didn't have hands at Cinco de Mayo Mexican Grill in Douglasville, Georgia, has gotten a lot of attention for its portrayal of selflessness.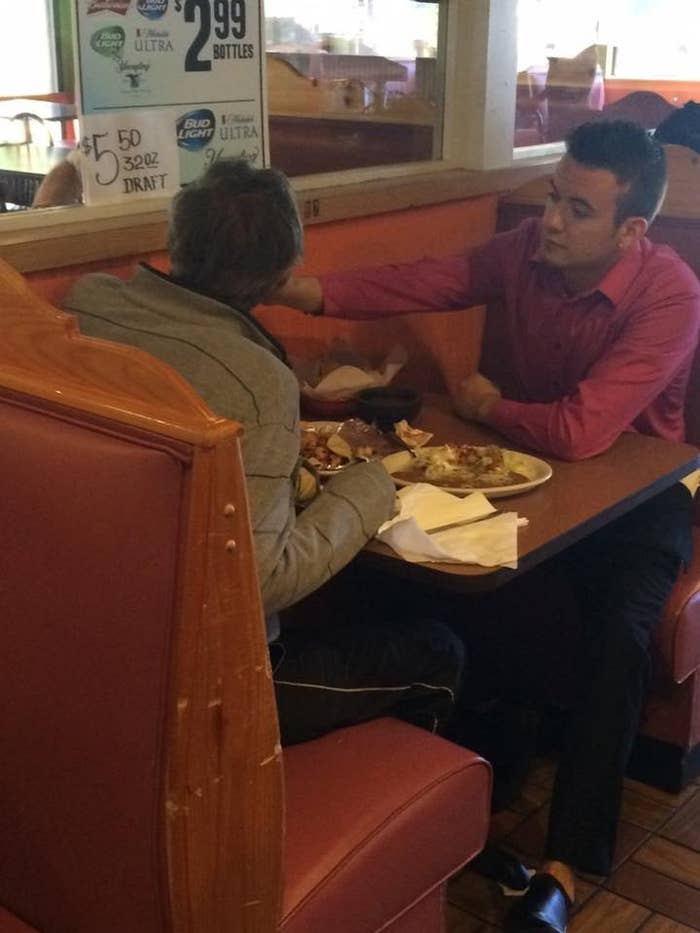 Crystal Figueroa, Ruiz's 24-year-old co-worker, told BuzzFeed News the man came into the restaurant after being on the road for three hours using a device that helped him steer.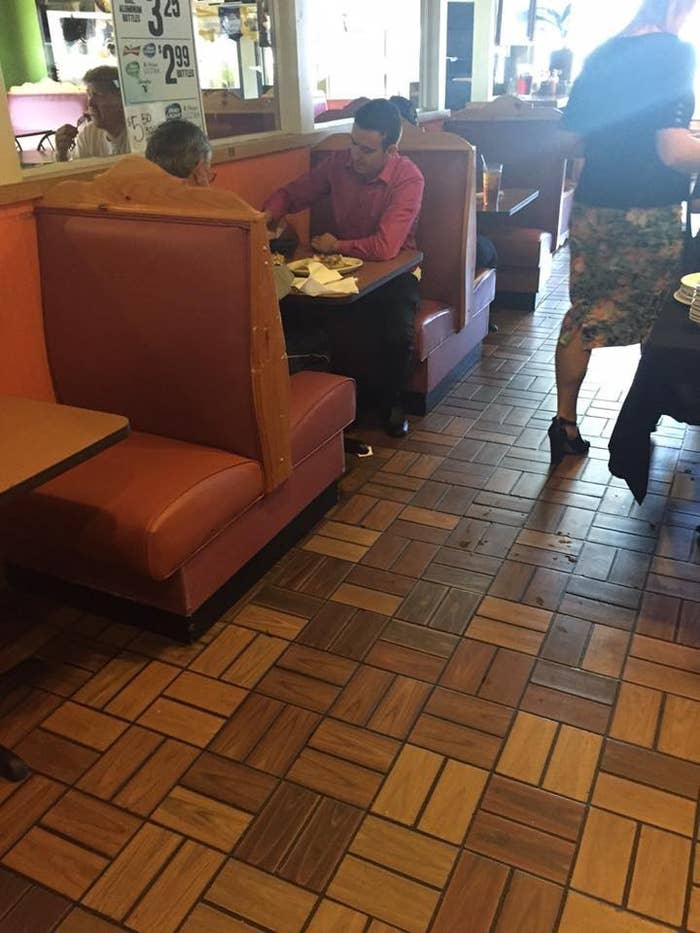 Ruiz was his server, and over the course of the meal the man asked Ruiz if he could help him eat.
When the food came, Ruiz helped feed the man a meal of shrimp tacos with rice and beans without hesitation.
Restaurant patron Reginald Widener was moved by what he saw and snapped a picture of the moment. He then shared it to the restaurant's Facebook page.
Figueroa added that this isn't out of character for Ruiz, and that he's a favorite among customers and his fellow co-workers. She said the responses have been heartwarming.