There's fast and then there's blazing, which is what the men's 1500-meter final at the Paralympic Games was on Sunday.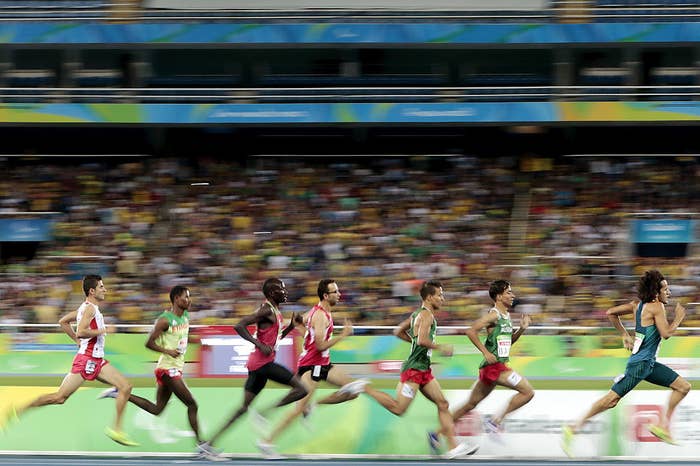 The race at Rio's Olympic Stadium was part of the T13 class, which is a classification for athletes with a visual impairment. The breakneck pace the racers set was so fast that the fourth place time of 3:49:59 would have been enough to win gold at the Rio Olympics, where the winning time was 3:50.
You read that right: The fourth-place finisher at the Paralympics would have had a time fast enough to win gold at the Olympics.
The winner, Abdellatif Baka of Algeria, set a world record of 3 minutes, 48.29 seconds, followed by Tamiru Demisse of Ethiopia, who crossed the line at 3:48.49, and Henry Kirwa of Kenya, with a third-place time of 3:49.59.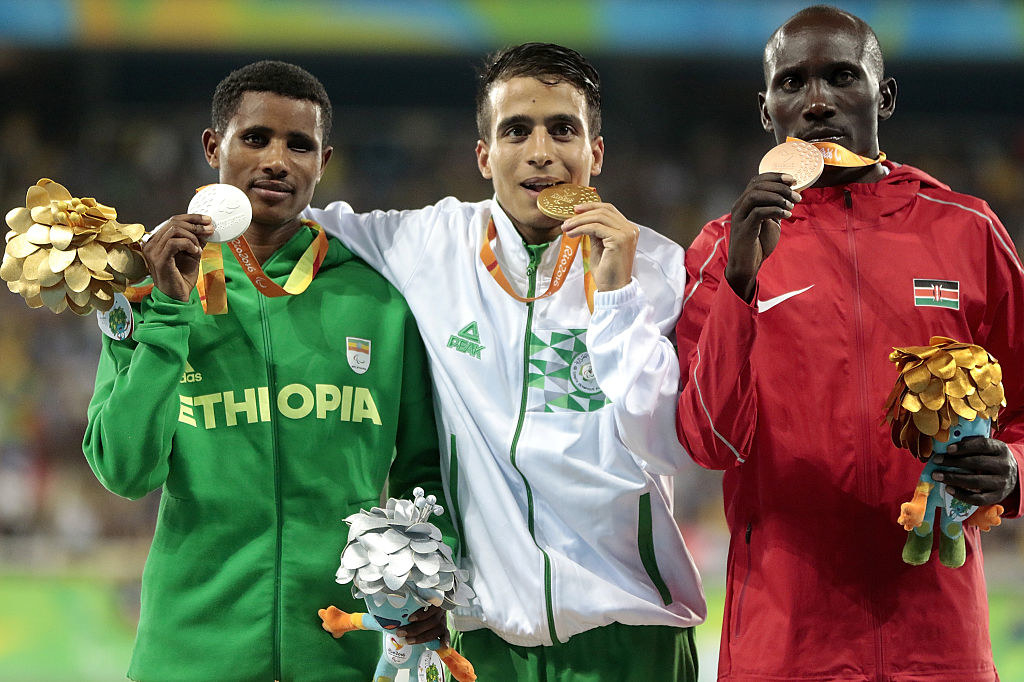 After the race, Baka discussed how much work he had put into getting to Rio. "It wasn't easy to get this gold medal," he said. "I've been working one or two years nonstop and it's been very, very hard for me."