This is Kris Costello, an 18-year-old senior at Combs High School in San Tan Valley, Arizona. The fun-loving student told BuzzFeed that he never takes himself too seriously and loves to have a good time.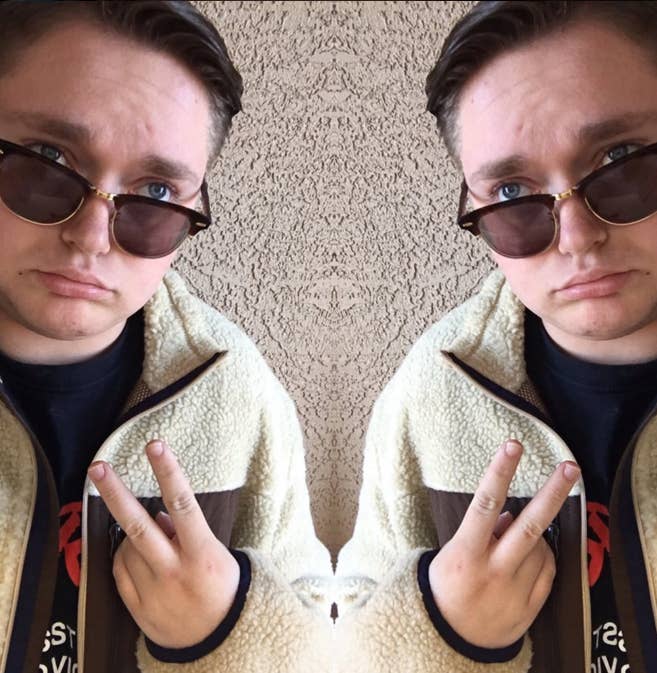 When it came time to take his senior pics for his graduation announcement, Costello wanted to do something that would make people laugh as well as capture the essence of his personality.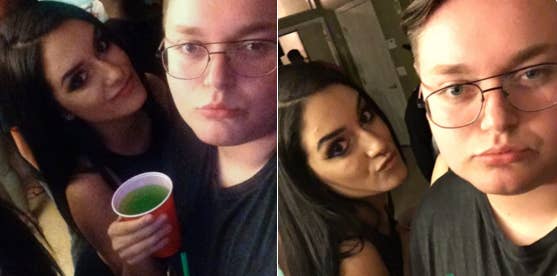 With that in mind, Costello employed the help of his friend and photographer Taylor Haggard to shoot a set of one-of-a-kind pics.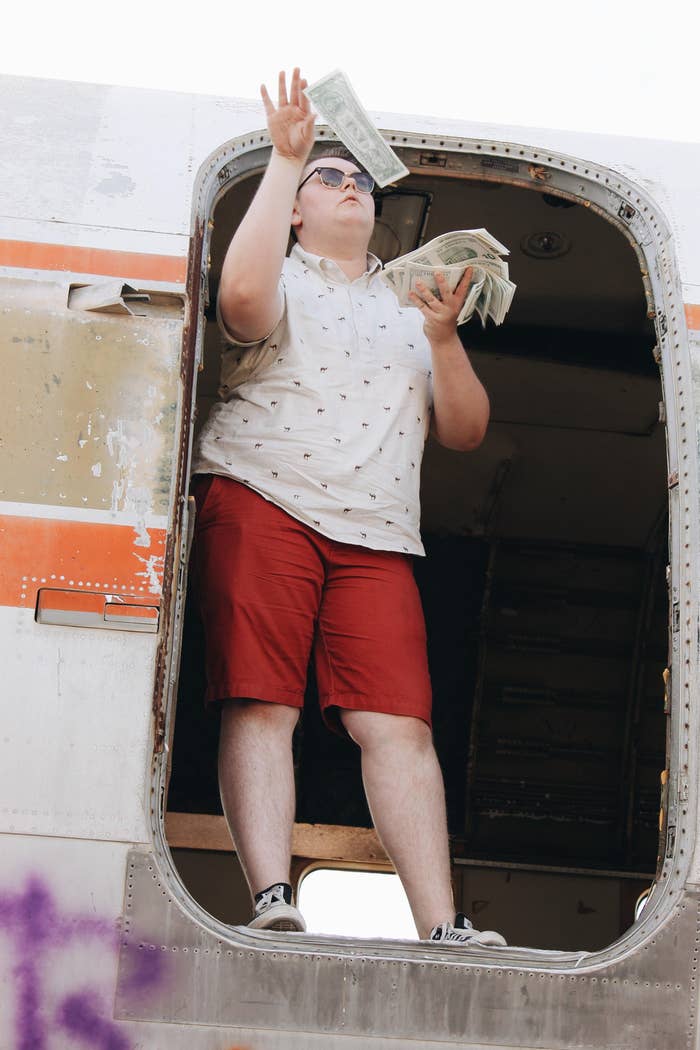 The pictures feature Costello doing his best music video impressions...
Don't worry, Costello says that the bottle was actually filled with water (since he's underage).
...celebrating his accomplishments...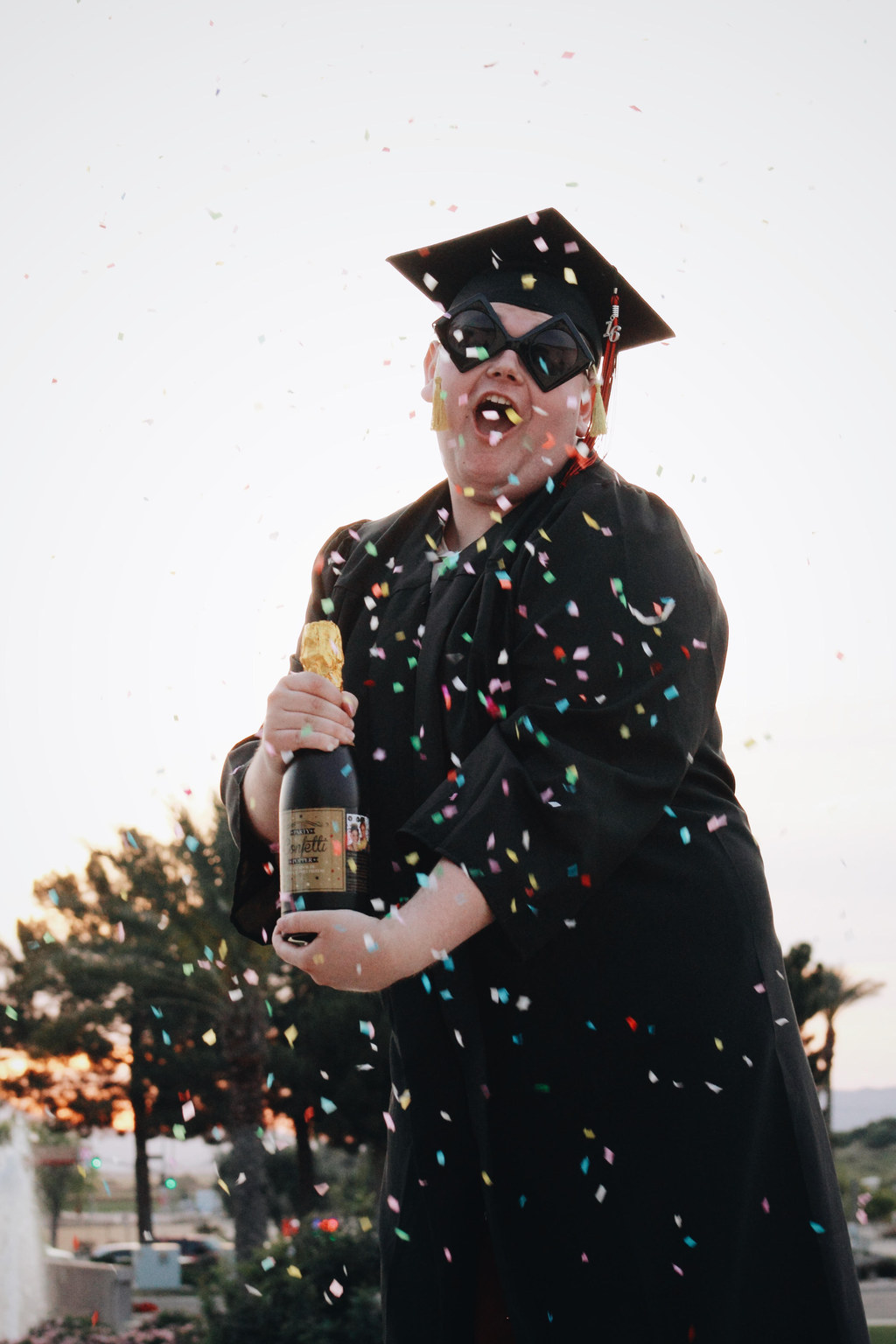 ...and living his life, um, to the fullest.
The pictures are certainly...unique.
Costello was stoked about how the photos came out and shared a preview of them on Twitter Monday afternoon.
The pictures were an instant hit with over 10,000 retweets and 16,000 likes to date. People liked them so much they started to tweet their appreciation to Costello.

Some of the big parody humor accounts shared the photos as well and got a similar response.
Fan art has also sprung up to pay tribute to him.
Costello said the response to the photos has been positive for the most part, with only very few negative comments mixed in. He jokingly added that he's gotten a few marriage proposals and has said yes to all of them.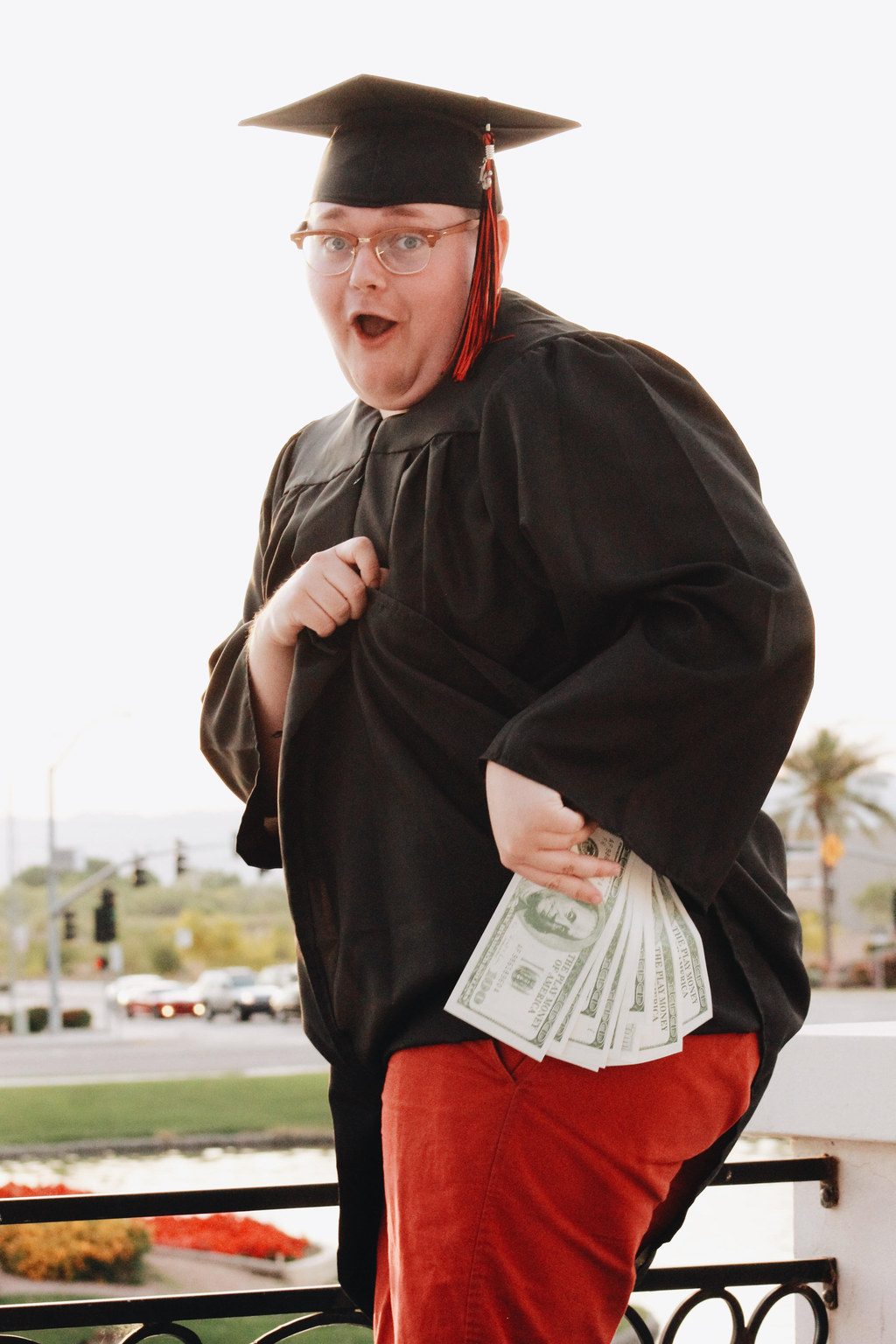 He went on to say that he did the photos just for fun, and there's no deeper message implied. The teen plans to attend college in New York City in the fall and eventually wants to get into comedy.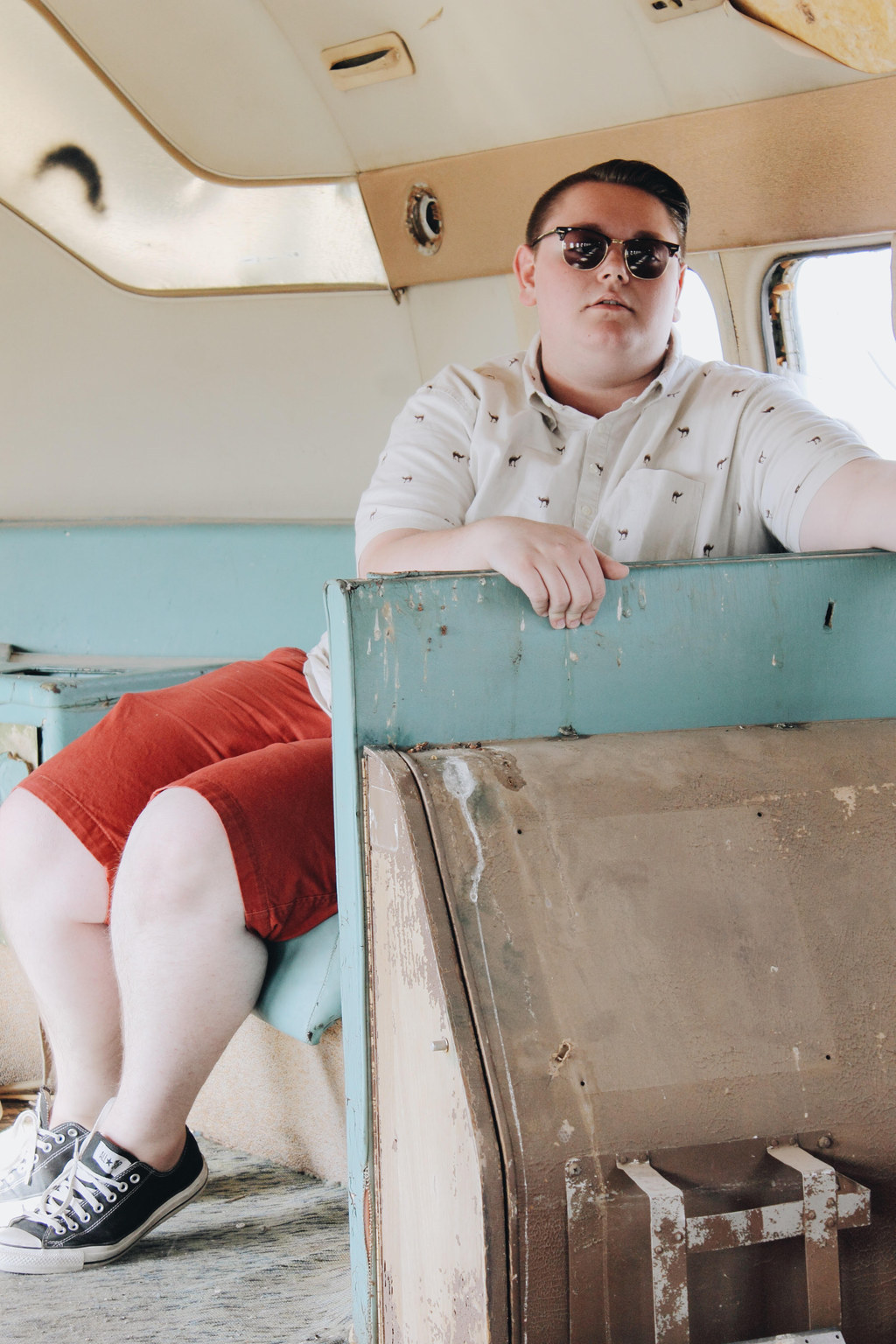 Here's to senior year.