This is Stevie Gidden, a 17-year-old high school senior from Houston, and her 5-year-old sister, Summer.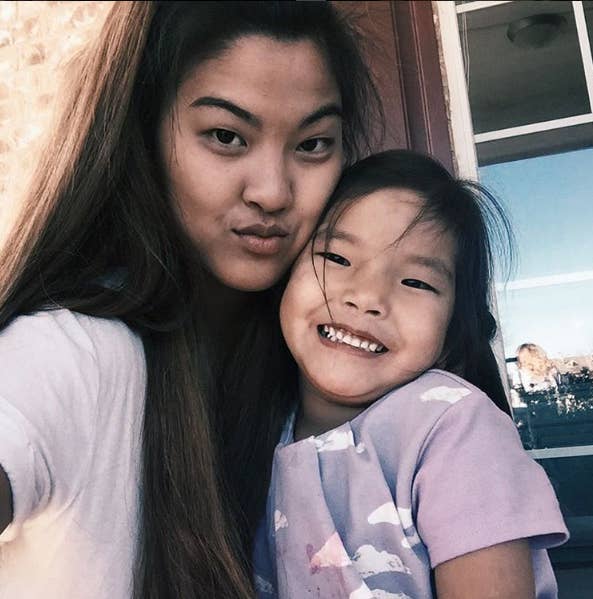 Like any sibling relationship, Stevie and Summer have their ups and downs and interesting moments.
One of those "interesting" moments happened this past Sunday, when Stevie, Summer, and their two other brothers and sisters went to look at some baby geese in the neighborhood.
Stevie told BuzzFeed News that the siblings apparently got too close to the goslings, and their mother went into full attack mode.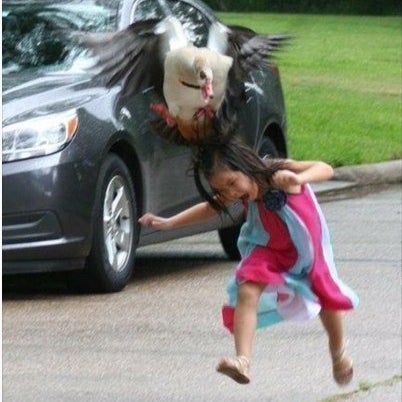 Stevie said Summer has the shortest legs, so the goose caught her and unleashed her fury.
During the attack, one of their neighbors snapped the photos while another neighbor got Summer out of harm's way.
Stevie shared the photos of the attack on Twitter and identified the bird as a duck. The photos quickly went viral, getting over 38,000 retweets and over 51,000 likes to date.
Along with the retweets and likes, people had very strong reactions to the photos.

Some were confused.
Others found the pictures funny.

Duck puns were made.


And memes were made.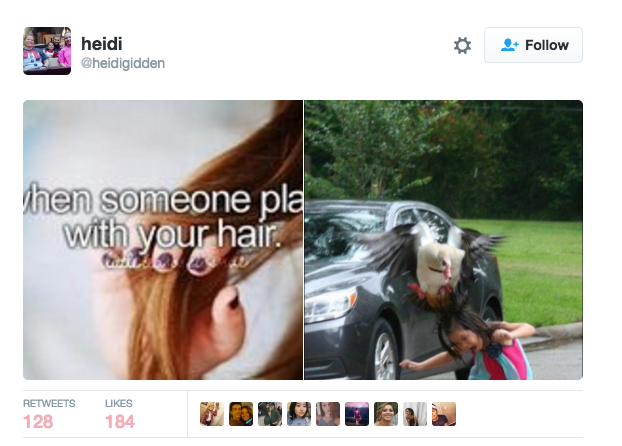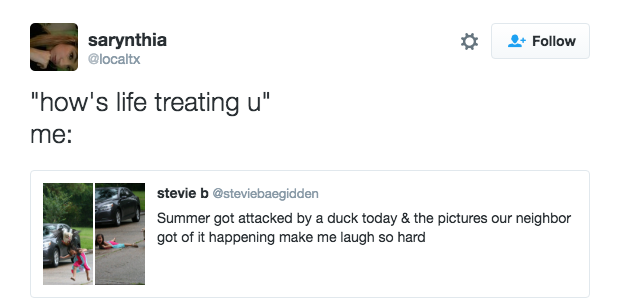 Stevie said some people were concerned for Summer and thought the pictures were mean, but Stevie said her mother was present and Summer wasn't hurt.
Stevie later found out that that the duck was in fact an Egyptian goose. She clarified on Twitter that the circumstances surrounding the photos weren't mean-spirited — and that Summer is taking it all in stride.

"She's good now, probably won't go near birds for a long time, but she's good," Stevie said. "She thinks her post going [viral] on the internet is funny, and that's the only thing she's talked about today."