People Are Calling This School's Graduation Dress Code Sexist And Fat-Shaming
"We don't want to see your 'sausage rolls,'" the dress code memo told female students.
Many students at Biglerville High School in Adams County, Pennsylvania, are upset about the language used on a memo detailing the dress code requirements at their upcoming graduation ceremony.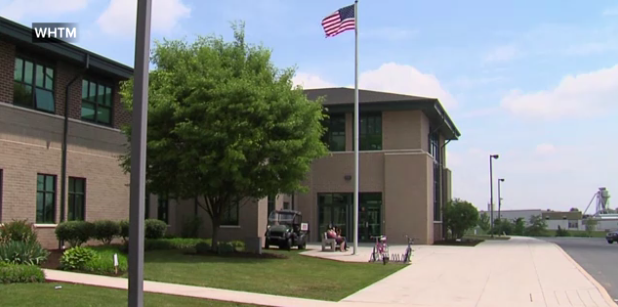 Biglerville senior Brianna Burtop posted the note on Facebook highlighting some of the choice language.
The "Ladies" section reads:

"Choose modest attire. No bellies showing, 'keep the girls' covered and supported, and make sure that nothing is so small that all your bits and pieces are hanging out. Please remember as you select an outfit for the awards assembly that we don't want to be looking at your 'sausage rolls' as Mrs. Elliot calls them. As you get dressed remember you can't put 10 pounds of mud in a five-pound sack."
Burtop was angered at the stipulations, which she saw as insulting. After she posted the memo to Facebook, others also voiced their displeasure:



The school district has since released a statement acknowledging that "some individuals have found certain language in the document to be inappropriate or in poor taste."
"While we regret that the document contained some unfortunate word choices, we do respect all students and hope this does not distract from the dignity of the graduation ceremony and the accomplishments of our graduating class," the statement read.
The statement also said that the memo was written years ago by a person who has since retired.
Burtop told ABC affiliate WHTM that all she wants is a simple apology. "I just want the paper changed and for them to apologize to these girls because as 18-year-olds we're all insecure and impressionable," she said.