Over the past few months, photographer Chad Castigliano, owner of Chronicker Photography, has seen more and more sexy "dudeoir" photoshoots pop up online. Feeling inspired, he asked one of his good friends, 34-year-old firefighter Tim Wilson, if he would be willing to partake in a photo shoot.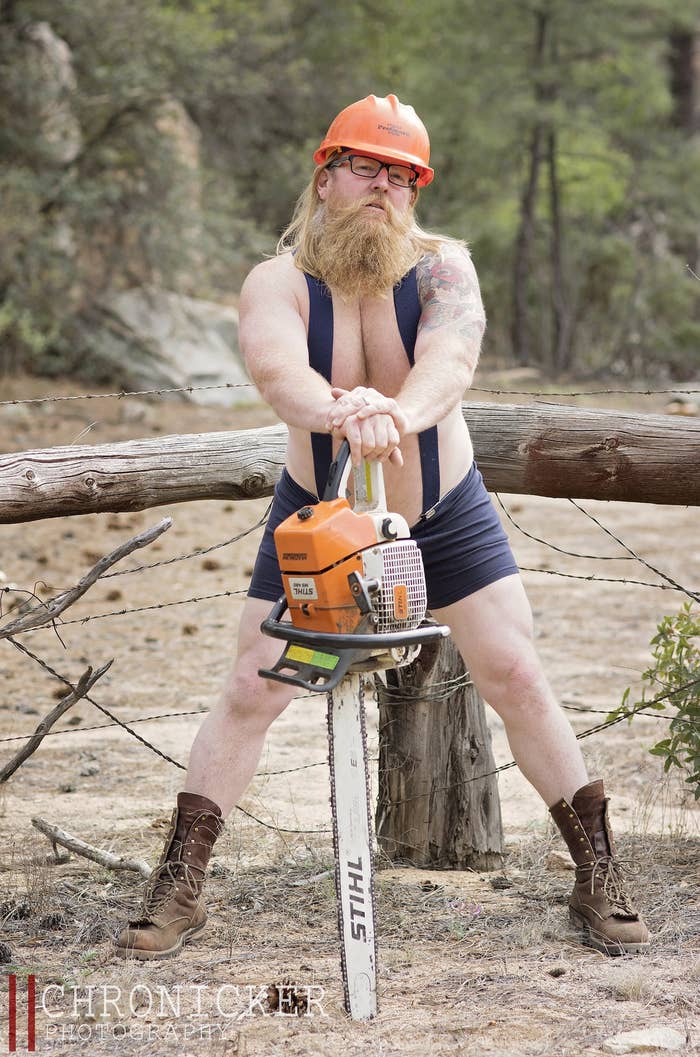 Wilson went along with it, and the end result was a photo set that is now a calendar called "The Whimsical Woodman." The calendar features Wilson in the wilderness doing sexy poses while wearing ~lumbersexual~ attire.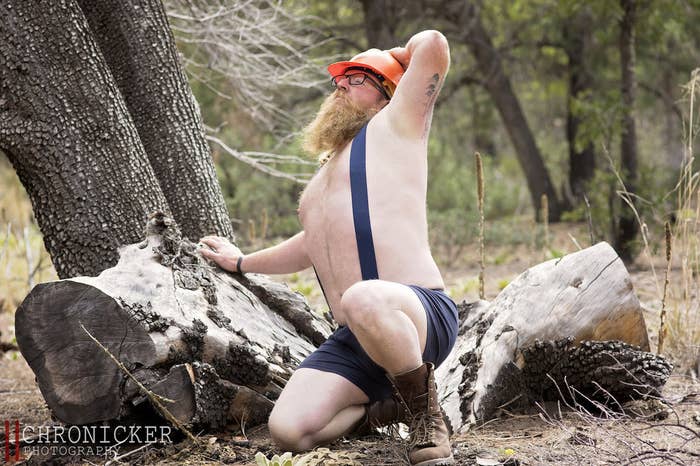 The intention of the shoot wasn't all fun and games, it's actually to raise money for Castigliano's wife's non-profit called Books to the Rescue! Yavapai County.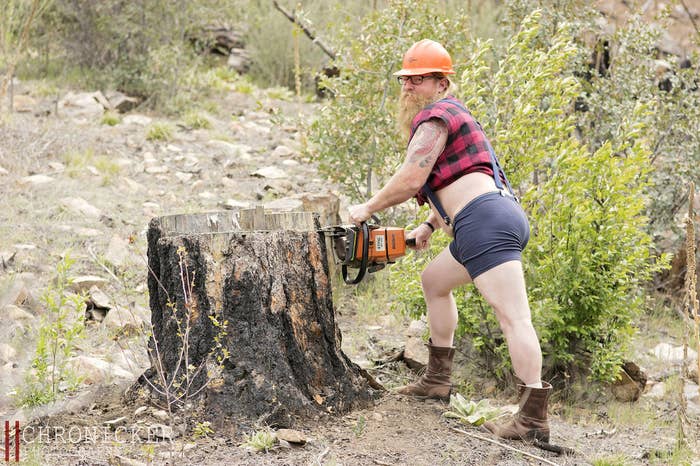 He told BuzzFeed News the purpose of the organization:

The mission is to help first responders limit the emotional impact of adverse childhood experiences. Basically it gives these backpacks to first responders, and they're full of books, stuffed animals, and things of that nature for the first responders to use to interact with kids in a crisis situation, to distract them.
For the shoot, the men traveled to a wooded area not too far from their town of Prescott, Arizona. They then used a combination of woodsy props and Wilson's goofy personality to make for a set of truly unique photos.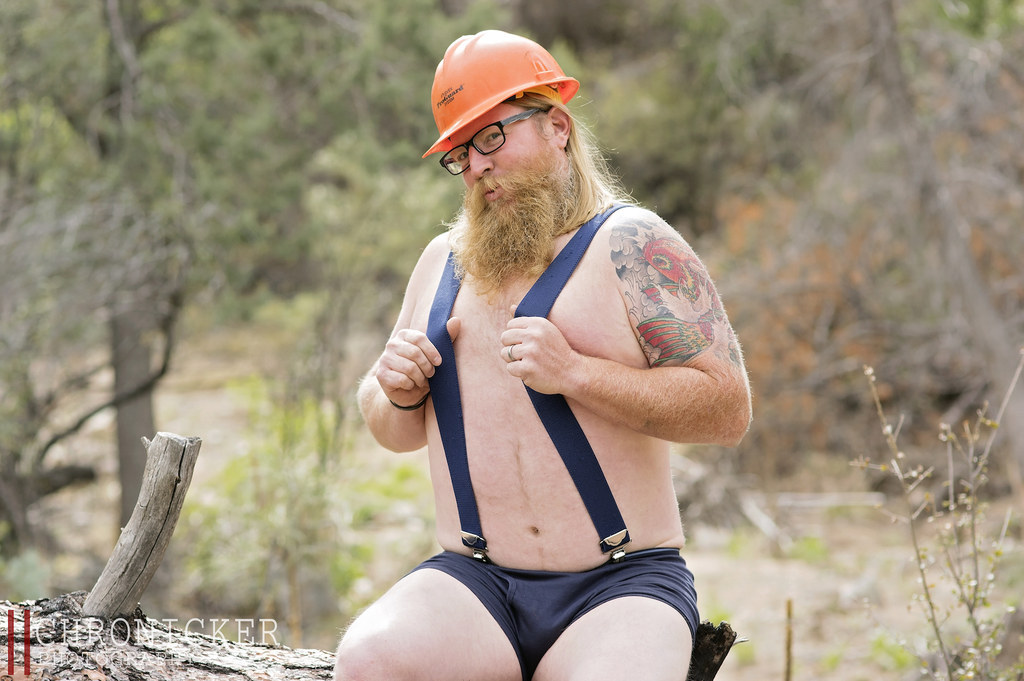 Castigliano said that the actual shoot process was a joy, and that he and Wilson were laughing hard for the first 10 minutes. They used photos from boudoir shoots as inspiration for poses and mannerisms.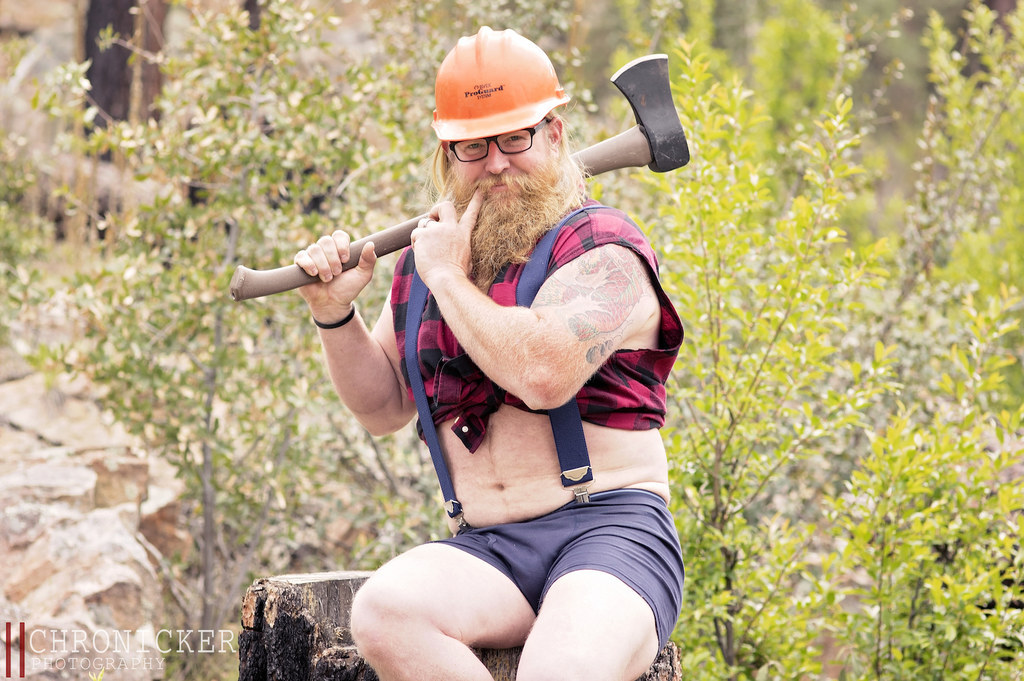 Over the course of shooting, Wilson got really into it. It was as ridiculous and fun as you would expect.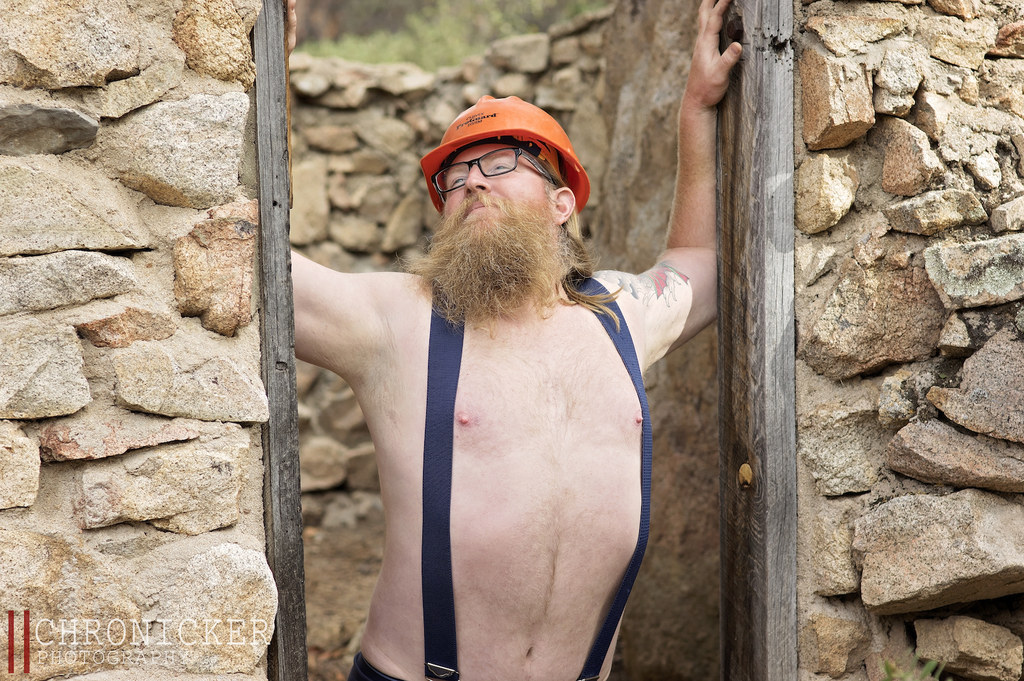 Castigliano has since shared the photos on his Facebook page, and has received thousands of responses so far.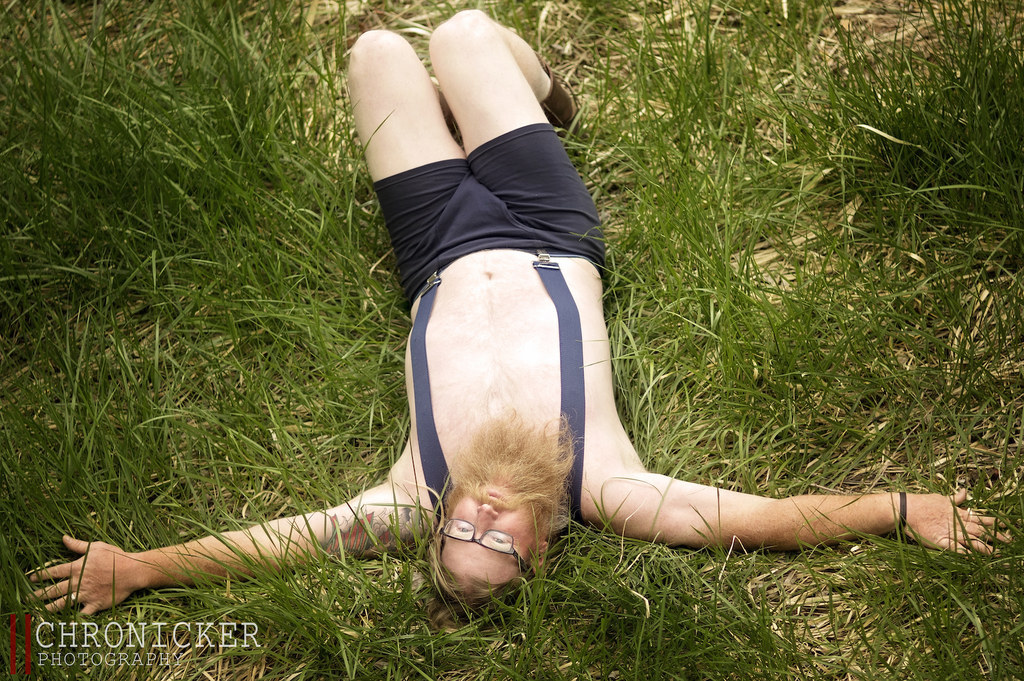 He said the majority of responses have been overwhelmingly positive, with people saying the photos were hilarious. Others have told him Wilson is an inspiration for being comfortable in your own skin.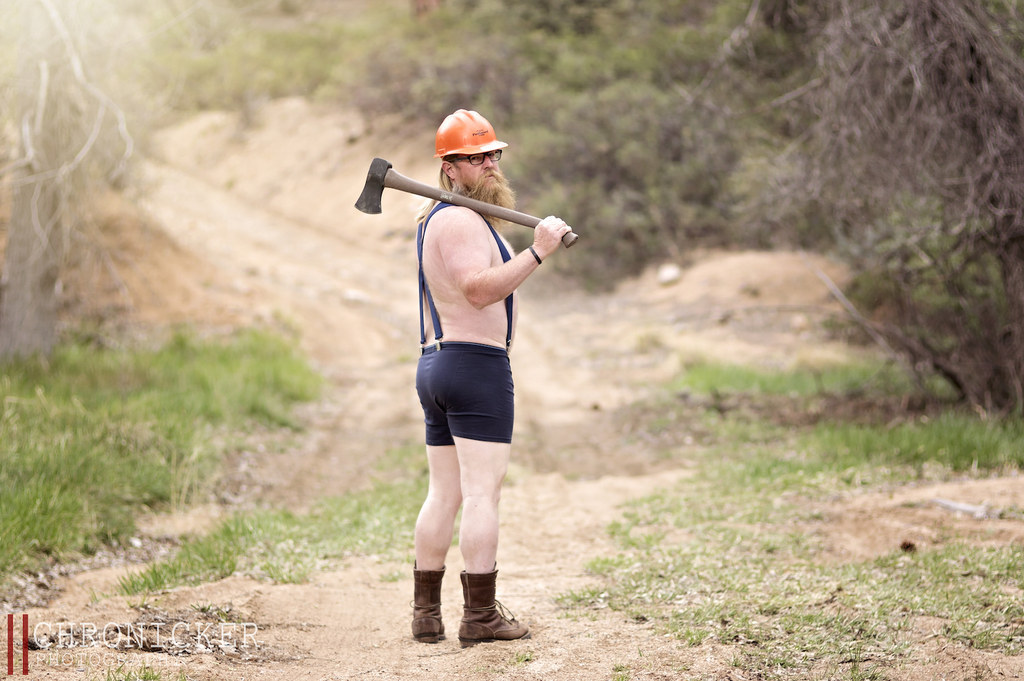 As for Wilson, Castigliano said the shoot was pretty much tailor made for him.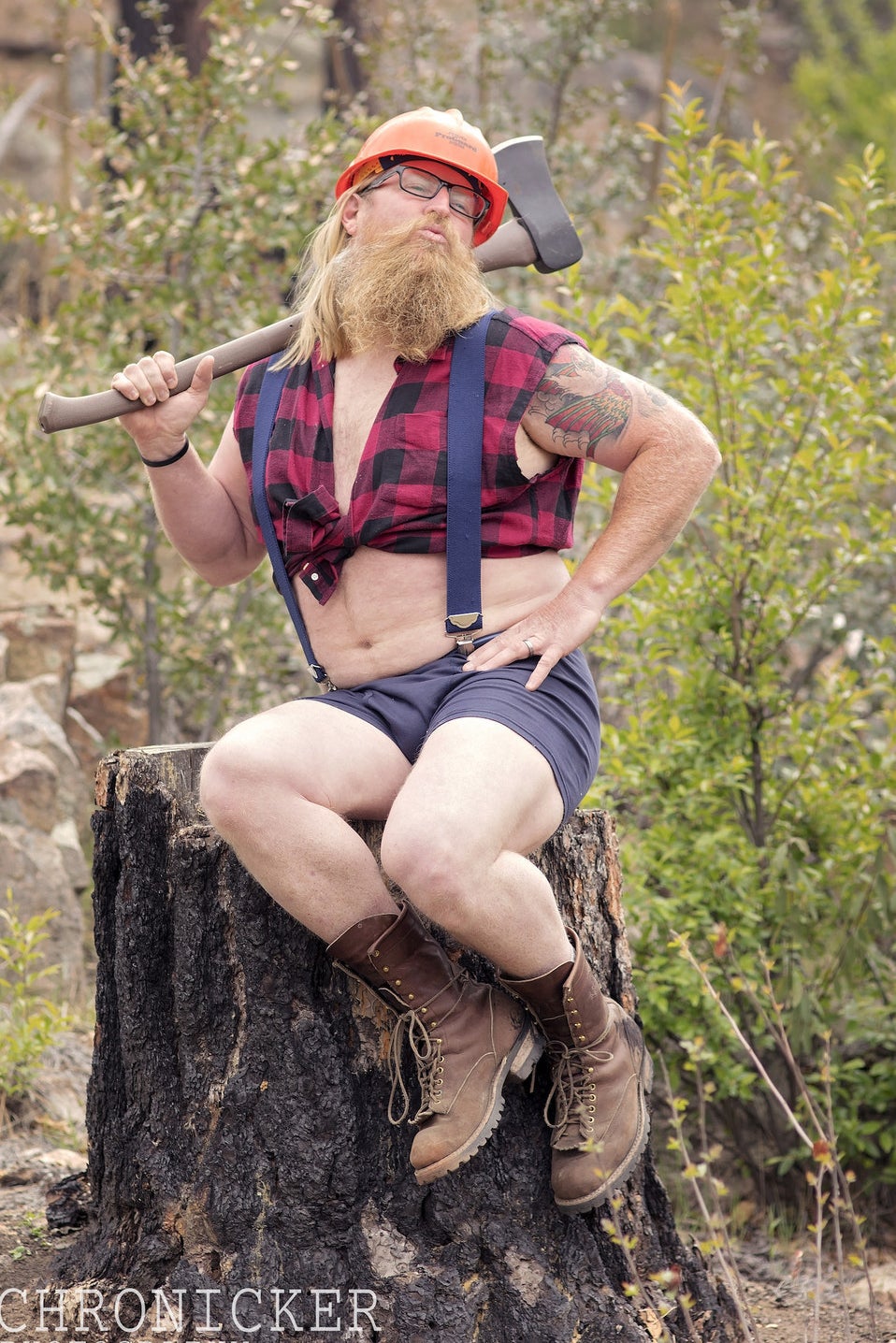 "We need a good laugh, and someone as awesome as Tim is the perfect person to bring it because this is Tim," Castigliano said. "He is a loving guy with a great family, and totally comfortable with who he is, we should all be so lucky."
Whimsical indeed!