A woman from Ankeny, Iowa, had a hell of a shock last week when she went to the hospital with stomach pains and found out she was 34 weeks pregnant with twins.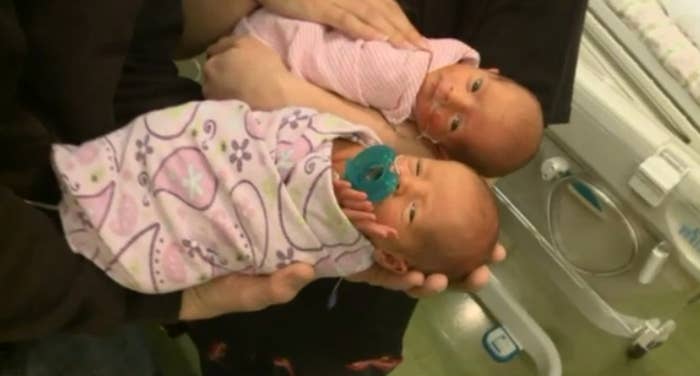 "I had really sharp pain in my left side and went into the doctor, and they said, 'We think you might be pregnant,'" Shelby Mangani told the local NBC affiliate. "They told me I was six months and told me to get down to the ER. They did an ultrasound and told me it was twins."
The twins, who Mangani named Ava and Anna, were delivered via C-section and weighed just 4 and 3 pounds each.
"It all happened pretty fast, an hour and hour and a half and I was in recovery before I knew it," Magnani said. Her fiancé, James Croskey, added, "It's pretty nuts, still sinking in."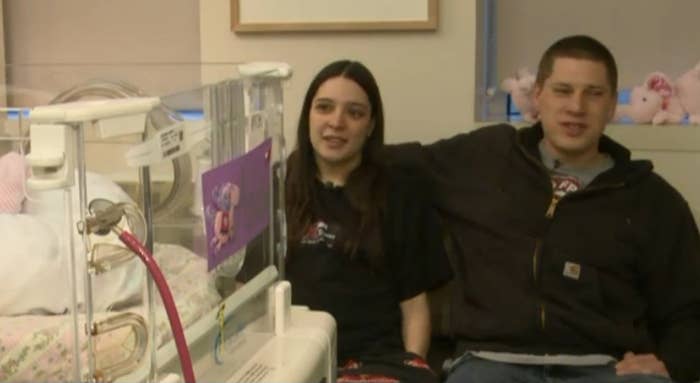 What makes the birth even more surprising is that the twins are monoamniotic, meaning they share a placenta and an amniotic sac, which is extremely rare — it affects less than 1% of all twins, and has just a 50% survival rate.
The girls will spend several weeks in NICU, and are expected to go home in a couple of weeks. Magnani and Croskey said they are thankful for the new additions to their new family.
The couple, who both attend classes at Des Moines Area Community college for automotive technology and hope to open their own business, are now scrambling to get baby items like clothes and diapers. A fundraiser has been set up to raise money for the twins' care.
"I love them," Croskey said, "I love them more than anything."