Border guards in Spain have detained a 22-year-old Moroccan woman for allegedly using a suitcase to attempt to smuggle a man into the country.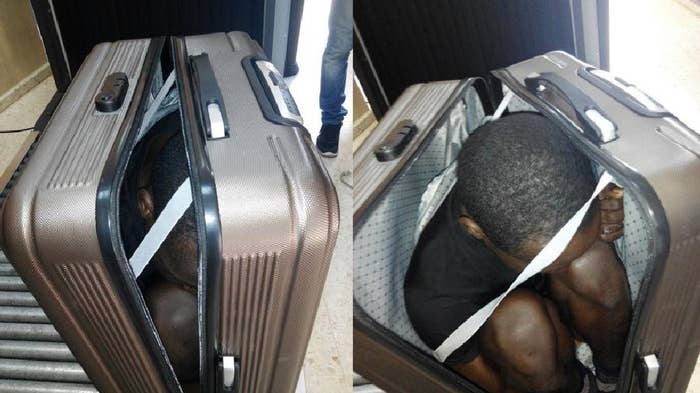 The 19-year-old migrant from Gabon was found Dec. 30 while attempting to get into Ceuta, the Guardia Civil in Ceuta said in a statement to BuzzFeed News.
In recent years, Ceuta, a Spanish city located in Morocco separated from the mainland by the Strait of Gibraltar, has served as a hub for sub-Saharan African refugees trying to make their way to Europe.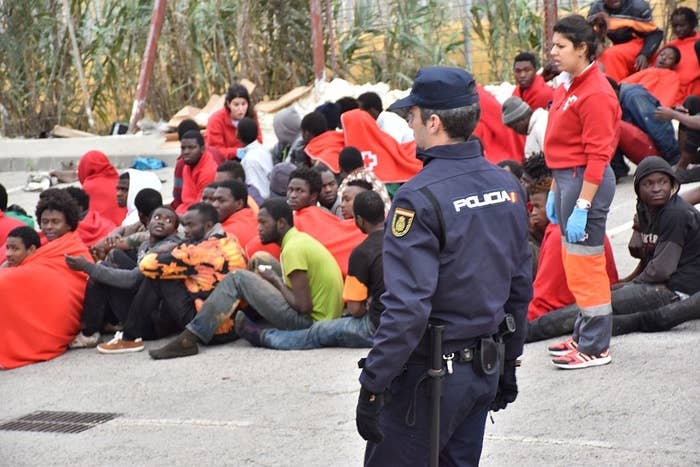 The Guardia Civil in Ceuta said that the woman raised suspicions when officials noticed her being evasive and showing signs of nervousness while carrying the luggage on a trolly.
When they confronted her and opened the suitcase, they found a man curled up inside the poorly ventilated case needing immediate medical treatment.
A similar smuggling attempt occurred in Ceuta in 2015 when an 8-year-old boy from the Ivory Coast was discovered in a suitcase after it was scanned by border guards.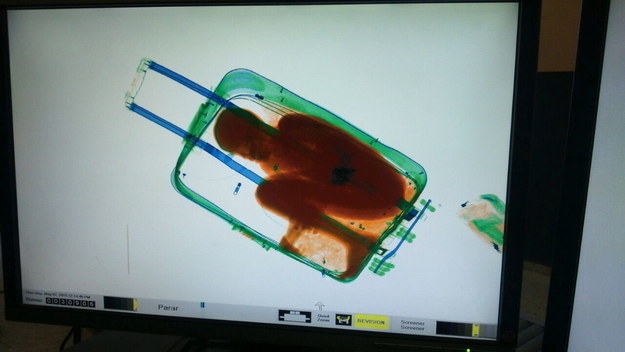 An estimated 1,100 migrants also tried to rush Ceuta's border fence on Sunday, with many of them apprehended and returned to Morocco, the BBC reported.
And on Monday, another woman was arrested after Spanish border police found two more migrants hidden in false compartments built into the car she was driving from Morocco.