This Horrific Photo Is Prompting A New Discussion Of Violence In Mexico
"Do you remember the Syrian boy? ... Well, this is what's happening in Mexico." WARNING: This post contains extremely graphic images.
Over the last few years, growing violence in Mexico has taken over everyday life across the country.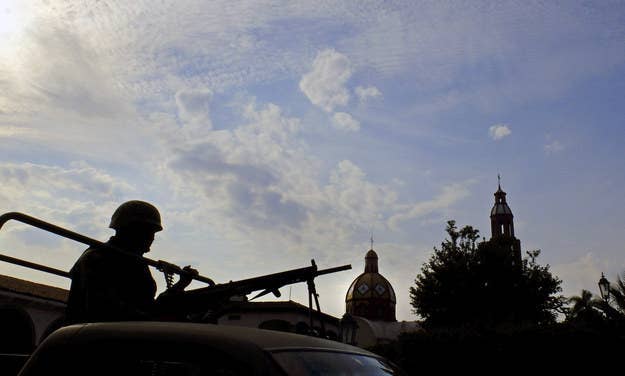 The image has been shared more than 49,000 times on Facebook alone.
Some have adapted the image to show the Mexican flag over this heartbreaking photo.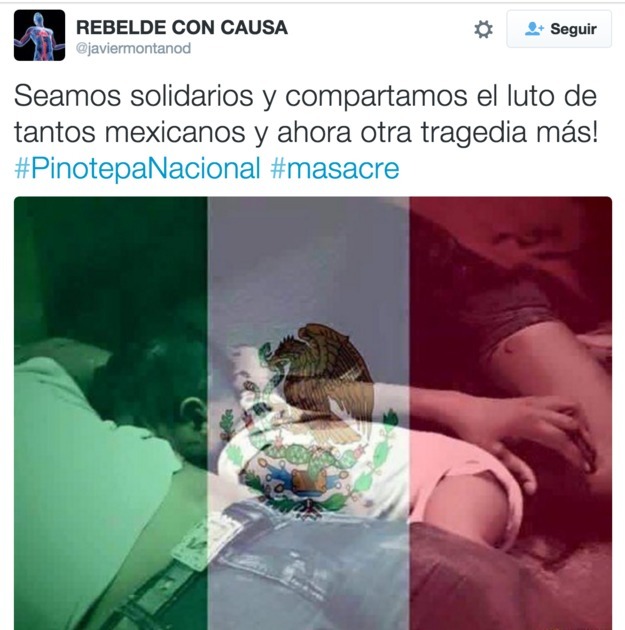 Others have questioned the apparent moral double-standard of Mexican officials: People accuse those officials of appearing indifferent when confronted with this situation at home, when they joined in mourning deaths halfway around the world.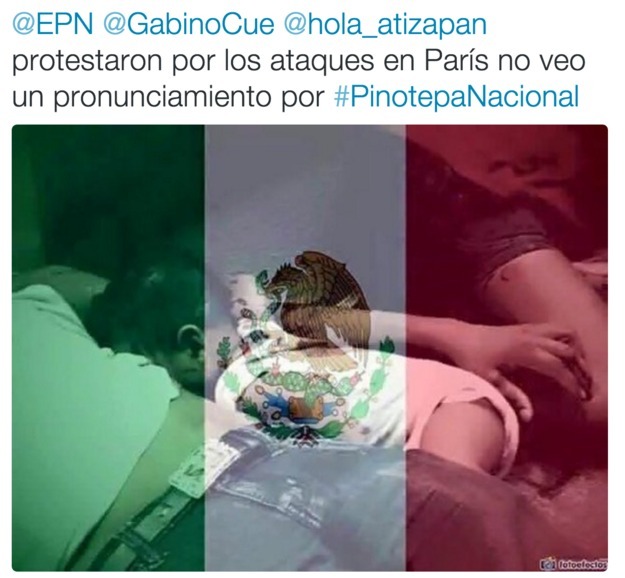 And the fact that violence has become a fact of life that many people choose to ignore.
The photo continues to circulate around the world, drawing attention to the actual situation in Mexico, where it's estimated that more than 50 people are killed each day.