It's not a secret: The 2016 US election has been...surreal.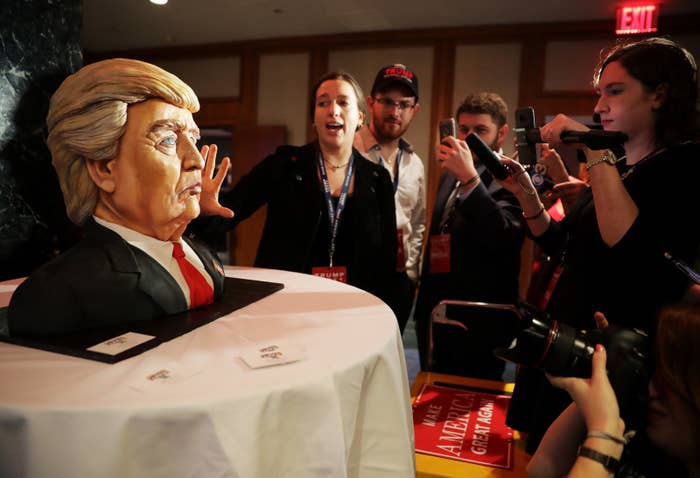 To close up the day, a group of mariachis placed themselves outside the Trump Tower in New York to remind Trump that Mexico is present in the US.
According to reports, they were there to "serenade" the candidate.
🎤 Canta y no llores. 🎤
This is not the only initiative that the Mexican community called for in the city. A Mexican immigrant started a movement to sing goodbye to these elections. His proposal includes a mariachi group of women.
And some even smashed a piñata shaped as Trump outside his building on Wall Street.