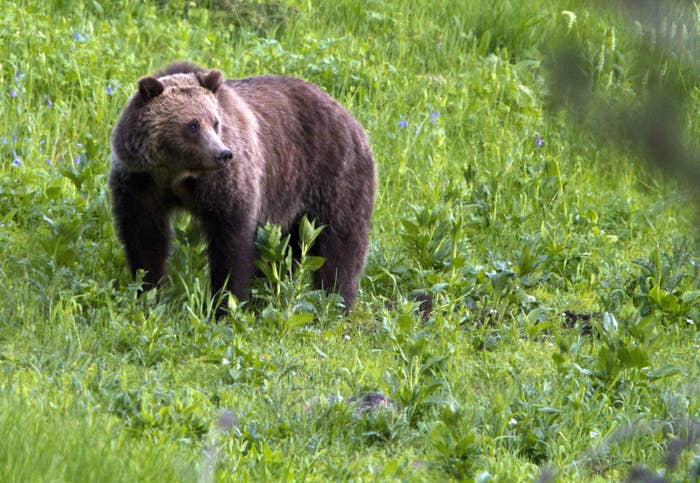 Grizzly bears in Yellowstone National Park have rebounded so well over the past four decades that federal officials on Thursday said they will lift threatened species protections, re-opening the door to hunting of the bears.
"This achievement stands as one of America's great conservation successes," Interior Secretary Ryan Zinke said in a statement.
In 1975, there were just 136 bears within the tri-state Yellowstone region, but that number has since grown to more than 700. Management of the grizzly bears is slated to be turned over to Montana, Idaho, and Wyoming by late July, federal officials said.
The states will then issue a yet-to-be announced number of hunting permits each year, while ensuring the that the park's overall population does not fall below 500. If the Yellowstone population dips below 600, all hunts and removals will be halted until the population increases.
The decision comes more than a year after the US Fish and Wildlife Service first proposed lifting the restrictions, finding that the park "is at or near its carrying capacity for the bears."
However, critics derided the move as premature and said the bears still have a significantly diminished population overall.
"Delisting the grizzly ignores the objections of scientists and tribal leaders who have raised concerns over the irreparable harm to tribal sovereignty and self-determination throughout the delisting process," Raúl M. Grijalva, the ranking Democrat on the House Natural Resources Committee, said in a statement. "Silencing tribal voices to benefit trophy hunters and the livestock industry is wrong and unconstitutional, and will ultimately end up in court."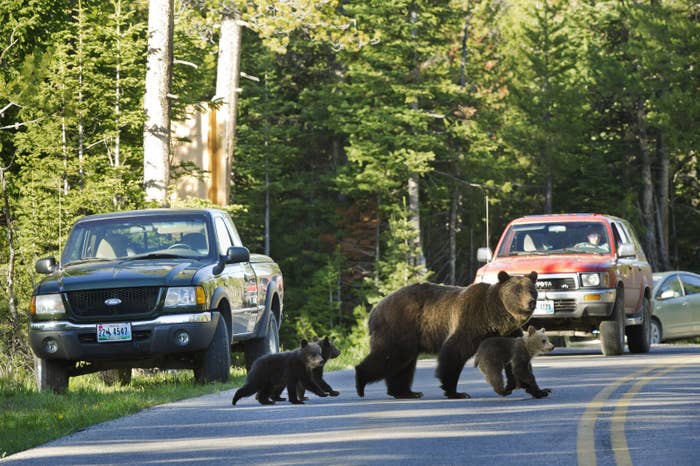 Tim Preso, an attorney for Earthjustice, also said his group was closely examining the decision and was "prepared to defend the grizzly if necessary."
The move to delist, which does not affect threatened grizzlies in other areas of Idaho and northwestern Montana, was derided by tribal groups who said the federal government failed to seek adequate input.
"The Fish & Wildlife Service promised us that it would conduct full and meaningful consultation with us but it turns out, those were only empty promises," Ben Nuvamsa, Hopi Bear Clan and former chairman of the Hopi Tribe, said in a joint statement with other tribal leaders. "Many tribes have joined in partnership to oppose the delisting. As sovereign nations, they are all entitled to full and meaningful consultation."
More than 100 tribes have signed a treaty opposing hunting grizzly bears, which they consider to be sacred, for sport.

Still, the governors in Idaho and Wyoming praised the news Thursday, calling it long overdue. And Montana's governor has said that he is "excited" for the opportunity to manage the grizzly population "in a responsible way that is reflective of our values, and the value of this iconic species."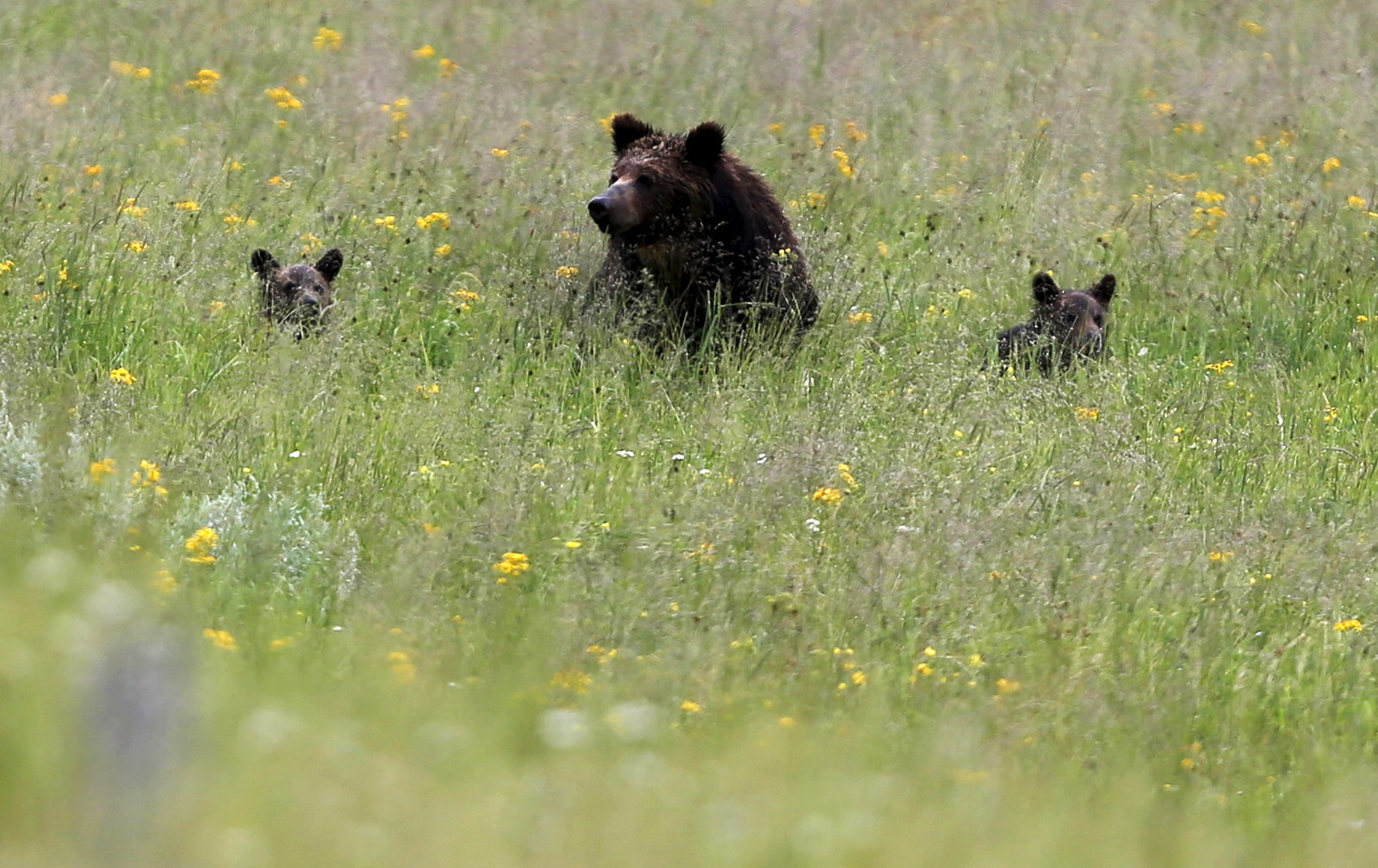 Government agencies have been trapping and killing dozens of Yellowstone-area grizzlies for years, but lifting threatened species protections will open hunts to the public — something wildlife advocates argue the bear recovery is too tenuous to withstand.
Yellowstone grizzlies were briefly removed from the threatened species list in 2007, but a federal judge ordered a return of the protections two years later, citing threats to their food supply.
Grizzlies once ranged across most of North America, but the bears now occupy just 2% of that original territory.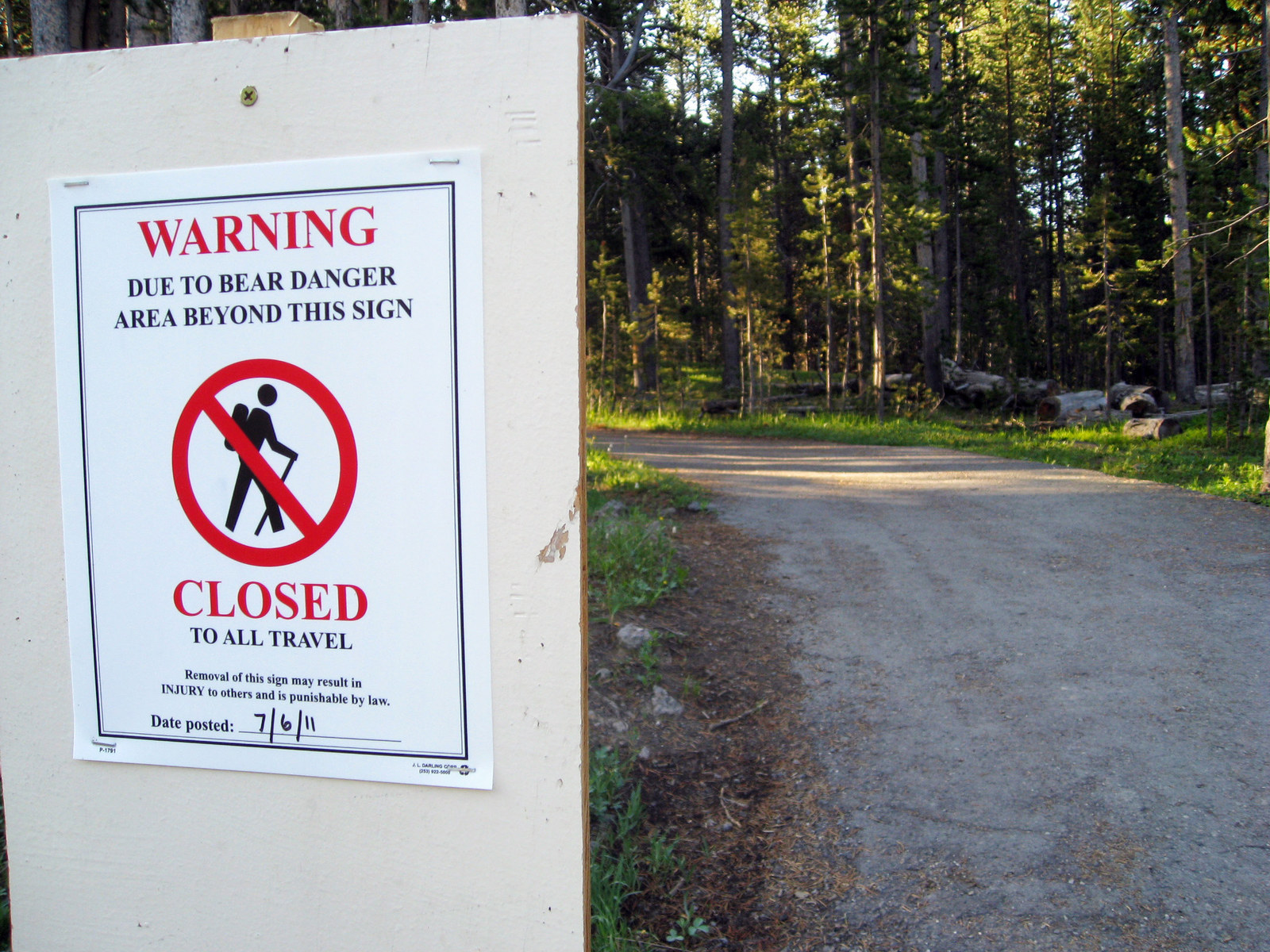 Adult grizzles are very territorial and can be massive: Females weigh up to 400 pounds, while males can tip the scales at nearly twice that.

There is no estimate for how many bears roam outside Yellowstone's 19,300-square-mile zone, but as the population has increased, so have the number of interactions with humans — some of them fatal.
In 2011, two hikers are mauled to death by grizzlies in separate attacks in Yellowstone, the first such fatalities in the park in nearly 25 years. The deaths fueled a push from hunters and local lawmakers to lift the threatened species protections for population control.