This hippo born six weeks prematurely is making progress toward standing on her own, the Cincinnati Zoo announced.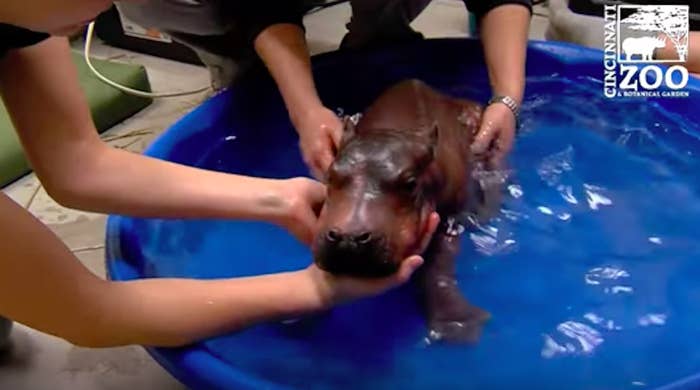 The little Nile hippo was born to her mother, Bibi, who has been getting milked by zoo staff to supplement her baby's diet until she can nurse on her own.
The baby has gained almost 4 pounds since birth, but according to the zoo, she is still about 20 pounds under the low end of a normal birth weight of 55 to 120 pounds for a Nile hippo.
She gets plenty of rest, but when she's awake, zoo staff pack her time with activities to promote the development of her muscles so she can start standing, and walking, on her own.
Until she's up to speed and can support her own weight, the zoo said the baby hippo is getting around-the-clock care to make sure she stays warm and moist, and continues to gain strength.
Almost there, baby hippo.
UPDATE: The zoo shared this footage of the baby hippo taking her first un-aided steps on Feb. 5!