This is Wisdom, and at an estimated 66 years old, she's the world's oldest known seabird that is still breeding.
Laysan albatross returned to the Midway Atoll refuge about 1,200 miles northwest of Honolulu, Hawaii, in December to, as she has done for six decades, lay an egg.
On Thursday, the US Fish and Wildlife Service announced that Wisdom had hatched the egg, extending her legacy by one more chick.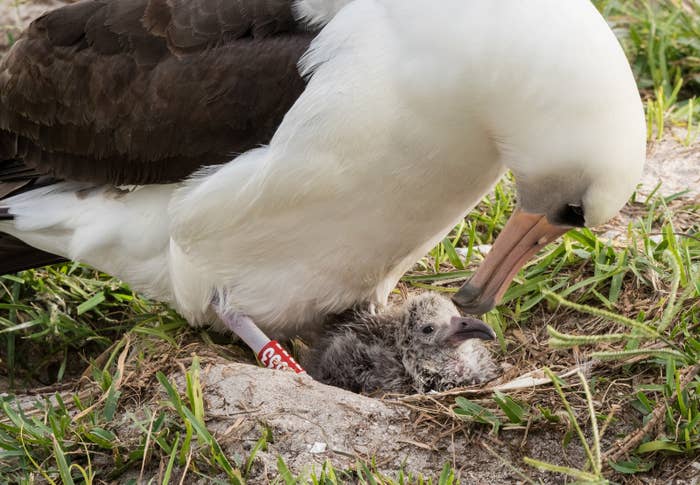 Wisdom has successfully fledged at least nine chicks since 2006 prior to her latest contribution to her Laysan albatross species.
Laysan albatrosses typically mate for life, but since Wisdom is so old, she has likely had more than one mate, raising as many as 36 chicks, according to refuge observers.
For context, President Ronald Reagan was inaugurated when Wisdom likely started her epic birthing run. And since species typically spends about 90% of their time in the air, she's clocked a lot of miles.
"Wisdom continues to inspire people around the world. She has returned home to Midway Atoll for over six decades and raised at least 30 to 35 chicks," Bob Peyton, USFWS project leader for Midway Atoll Refuge and Memorial, said in a statement.
Congrats, Wisdom. We salute you.
And good luck, little chick!