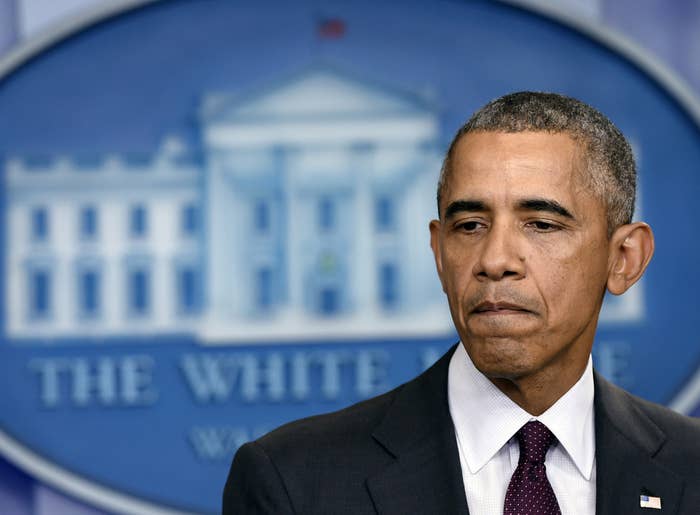 President Obama on Thursday called the latest mass shooting in the U.S. — this time at a small community college in Oregon that left 10 people dead — "a political choice" that America has allowed to happen time and again.
At least seven other people were also wounded in the shooting Thursday at Umpqua Community College in Oregon, authorities said. The shooter, identified as 26-year-old Christopher Harper-Mercer, was also dead after police exchanged gunfire with him on the campus.
At a White House briefing just hours later, a visibly shaken Obama slammed what he said has become a routine response to the series of coast-to-coast mass shootings and called on voters to hold anti–gun control lawmakers to account at the polls.
"Our thoughts and prayers are not enough — it's not enough. It does not capture the heartache and grief and anger that we should feel … and does nothing to prevent this carnage from being inflicted elsewhere," Obama said at the White House. "We collectively are answerable to those families who lose their loved ones due to our inaction."
He also challenged the pro-gun lobby for what he said was their routine retort in the face of calls for stricter controls.
"I would ask America's gun owners who are using those guns properly and safely to hunt, for sport, for protecting their families ... if your views are being properly represented by the organization that suggests it's speaking for you," Obama said.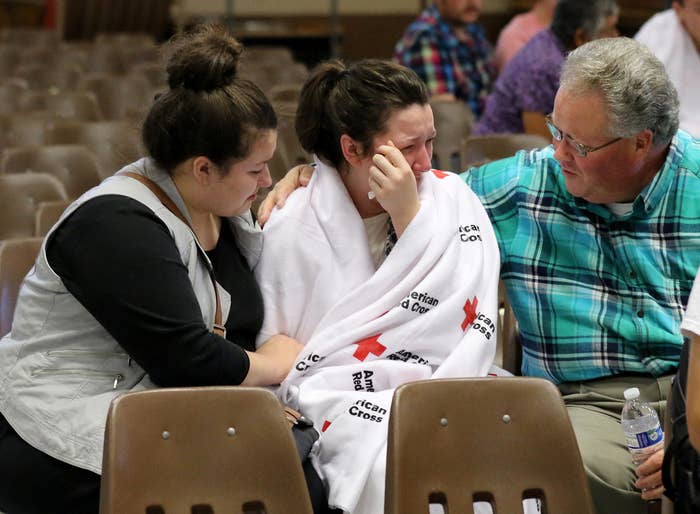 He said shooters like the one in Oregon have "a sickness in their minds," but those sorts of people are not unique to the U.S. as an advanced nation. What is, Obama said, are deadly mass shootings that occur "every few months."
Obama added that instead of cowering from politicizing gun ownership and control laws, it was time to confront it head-on.
"This is something we should politicize," he said.
Obama called for the cooperation of not only of voters but also state and federal lawmakers in the quest to make substantial progress in enacting laws to prevent guns from falling into the wrong hands.
"This is not something I can do by myself," Obama said.
He added: "I hope and pray that I don't have to come out again during my tenure as president to offer my condolences to families in similar circumstances."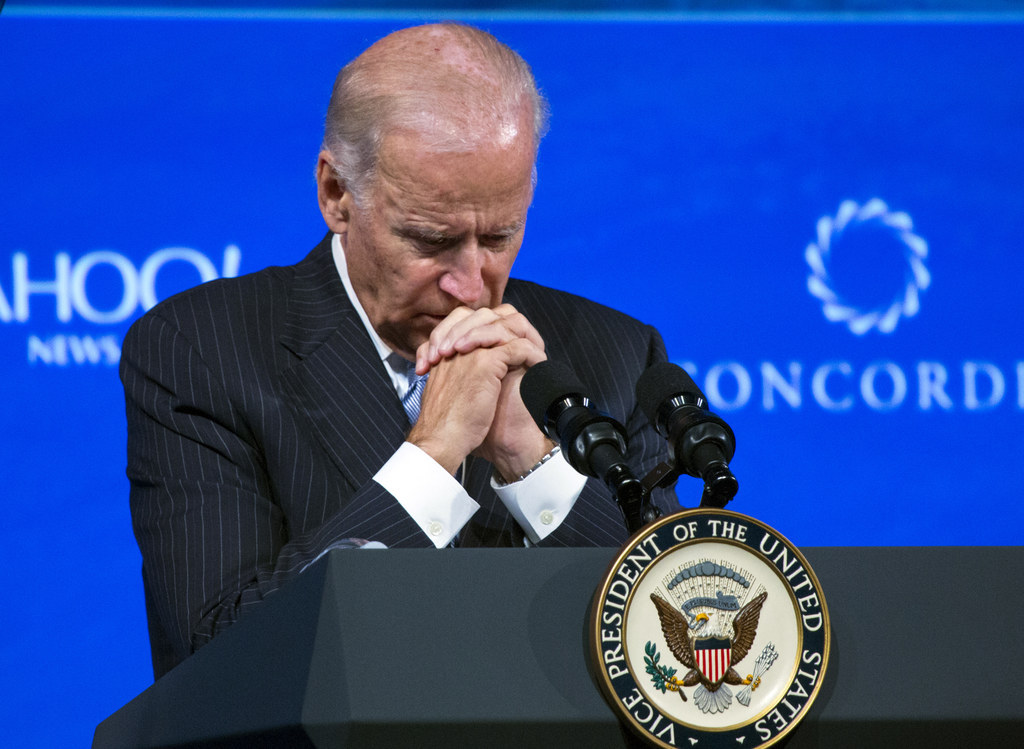 Vice President Joe Biden echoed Obama's sentiments, calling out the "art of the dysfunction" of America's political system despite an overwhelming consensus on two things: the Second Amendment and "sane gun legislation."
"The Second Amendment doesn't say you can own a bazooka; it doesn't say you can own an F-15 with hellfire missiles," he said. "There's the ability of the government to limit the type of weapon that is available."