Veterans Day Ceremonies Honor U.S. Military Service Members
It's a day in which the nation reflects "on the immeasurable burdens borne by so few in the name of so many."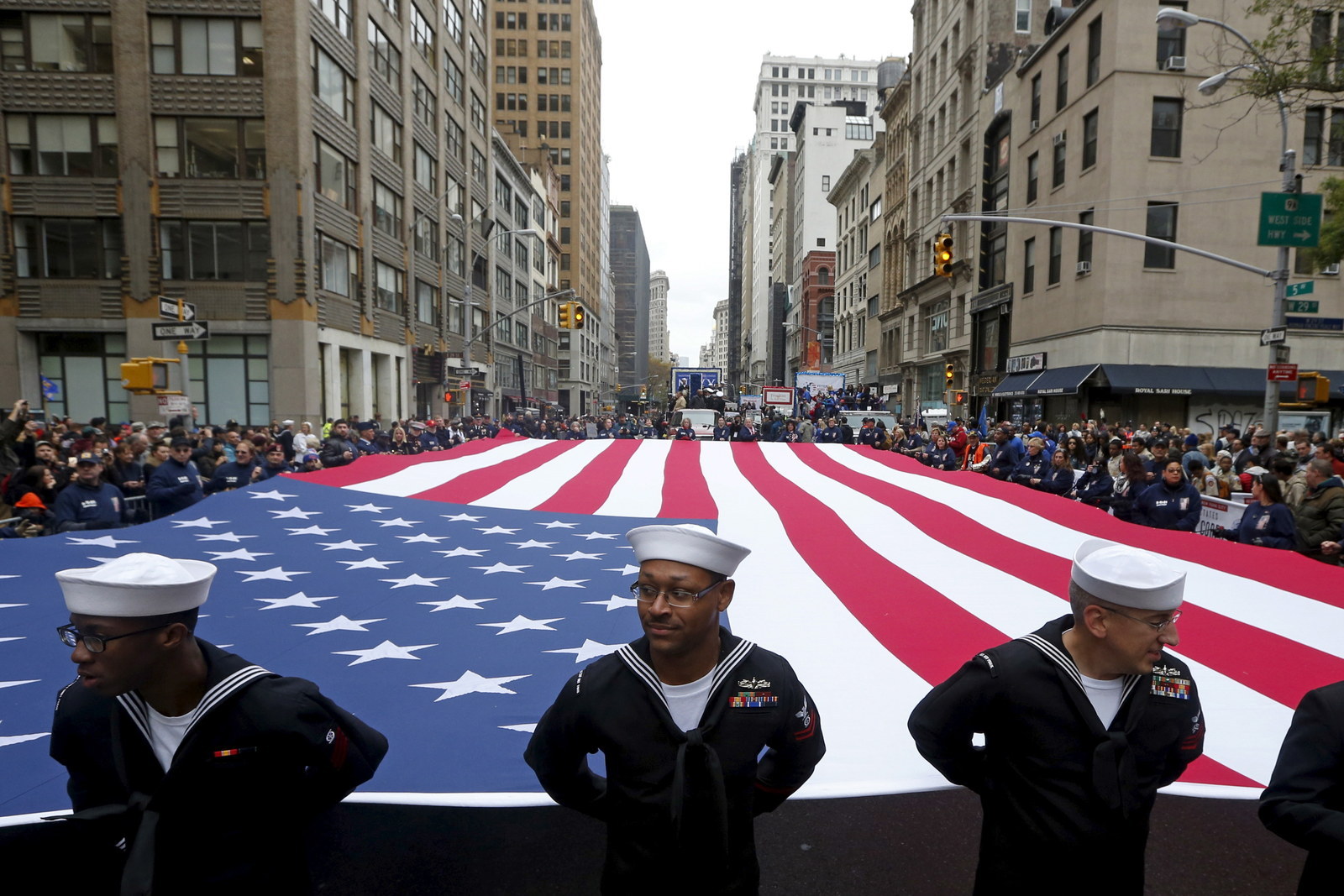 Communities across the U.S. on Wednesday gathered to honor members of the Armed Services and the armistice that, 97 years ago, ended World War I.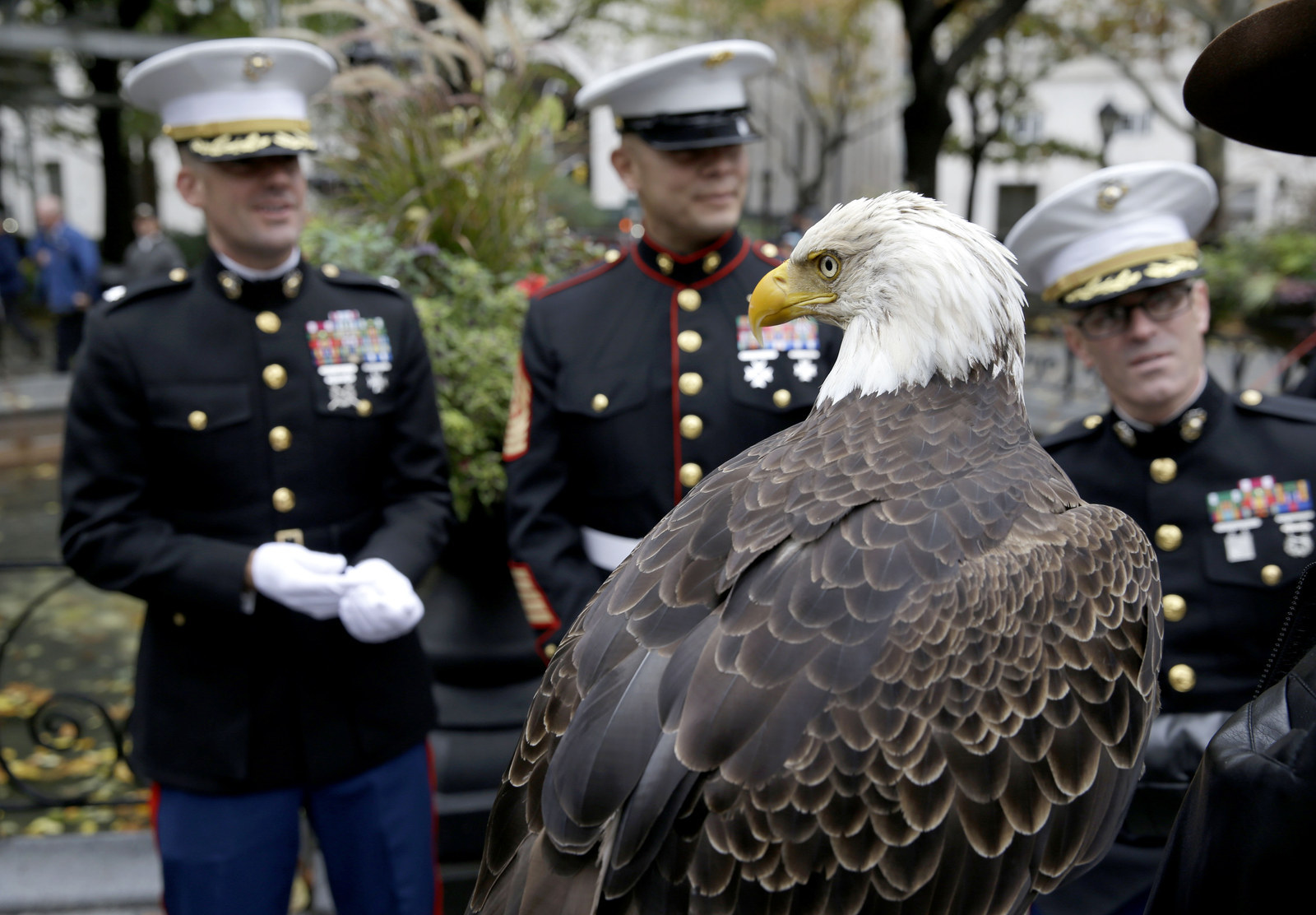 In his proclamation, President Obama said the U.S. military — comprised of the Army, Navy, Air Force, Marine Corps, and Coast Guard — is the "strongest, most capable fighting force the world has ever known."

"On Veterans Day, we reflect on the immeasurable burdens borne by so few in the name of so many, and we rededicate ourselves to supporting those who have worn America's uniform and the families who stand alongside them."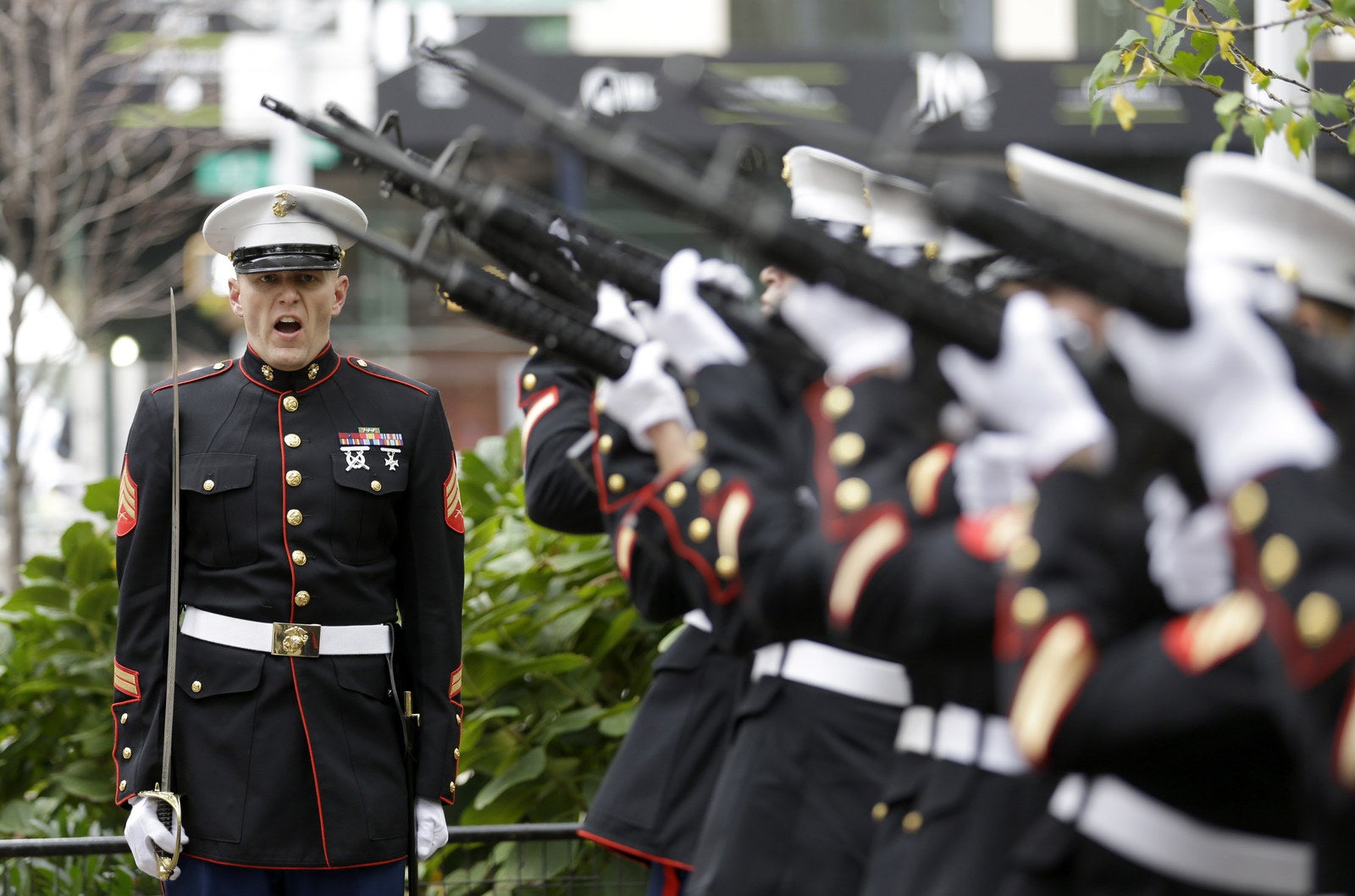 As has become tradition, cities hosted large ceremonies and parades Wednesday in honor of the nation's veterans. New York City hosted its 96th annual parade, the largest in the nation.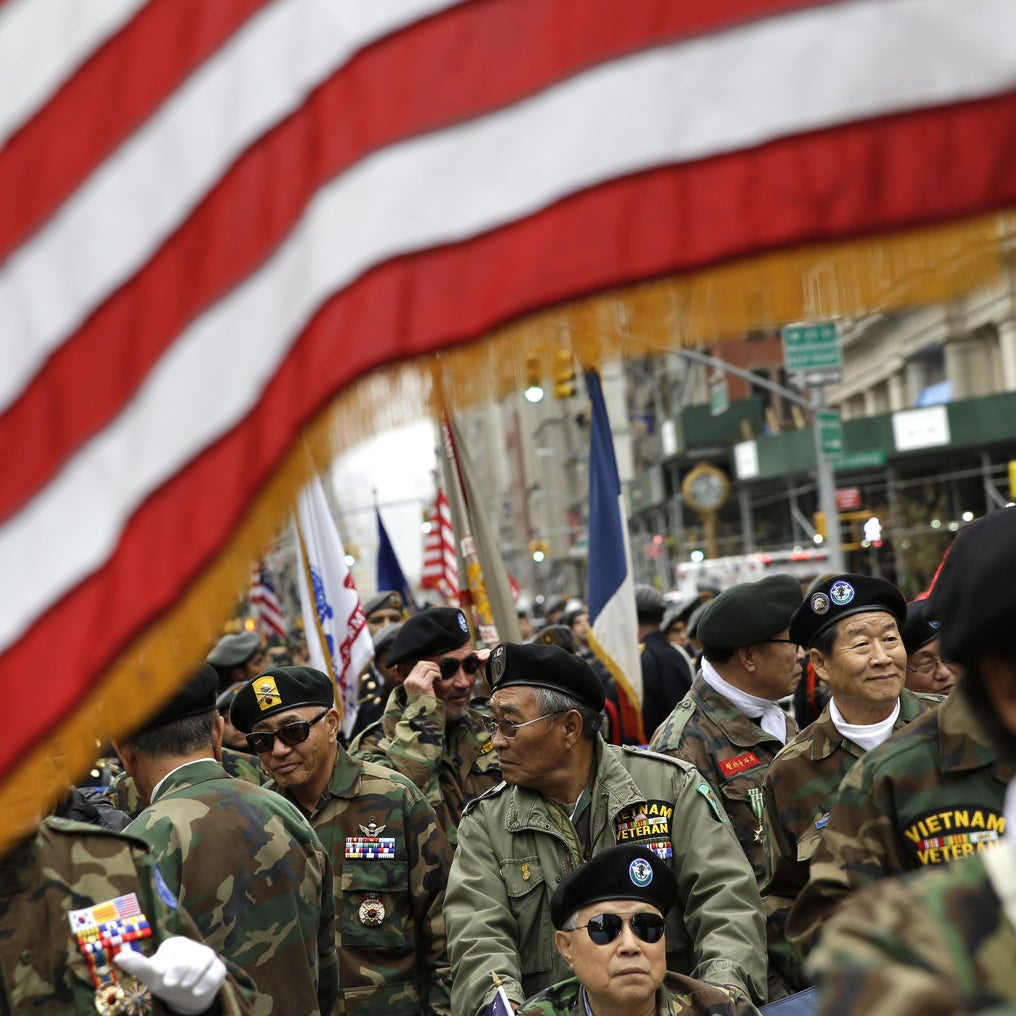 For those who have lost loved ones, either to time or combat, Wednesday was also a day of solemn remembrance. Cemeteries across the U.S. hosted quiet scenes of family members leaving flowers at headstones.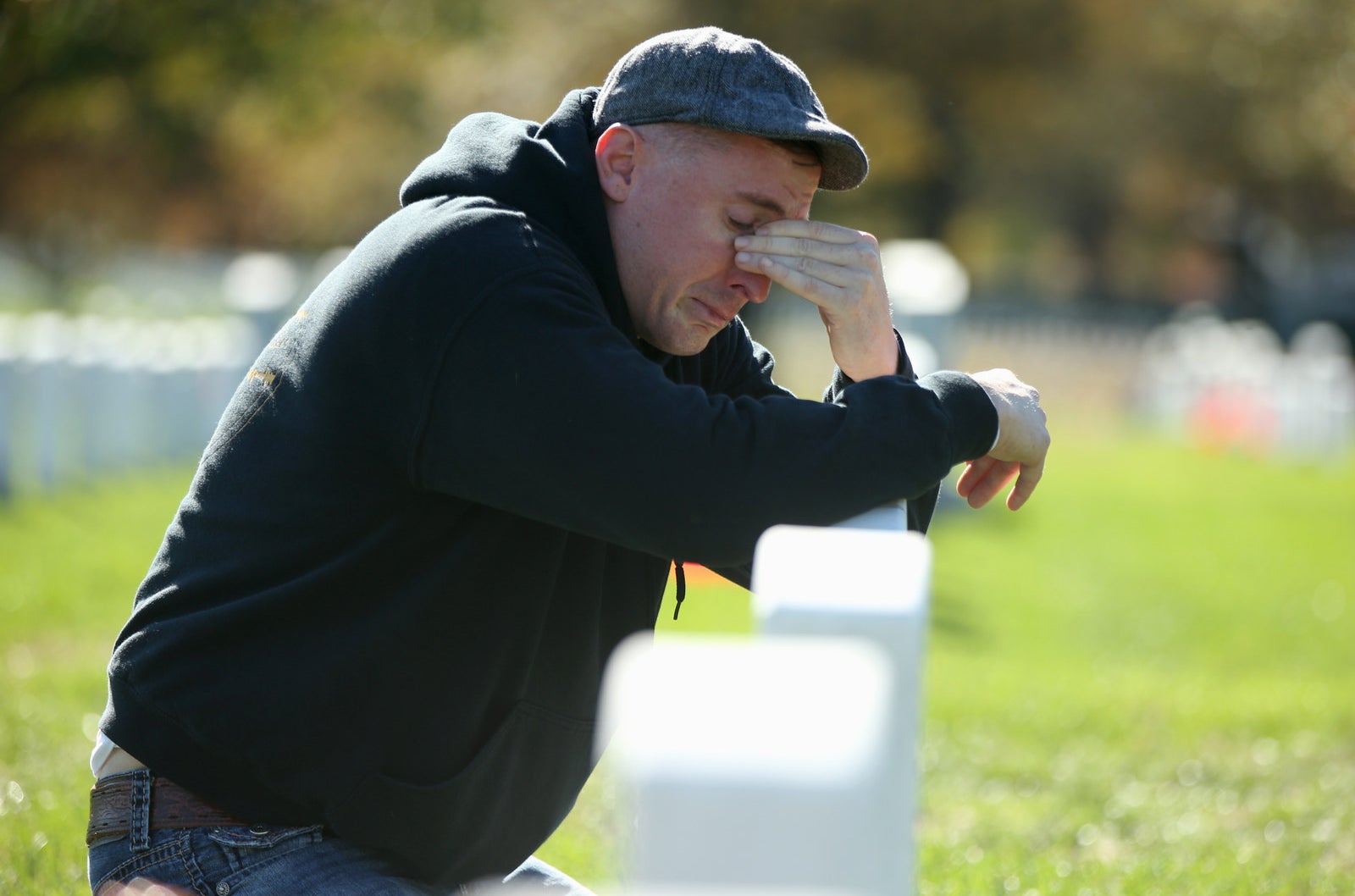 At left, Marine Staff Sgt. Michael Reynolds of Houston, Texas visits the grave of Army Cpl. William Amundson Jr. at Arlington National Cemetery. At right, Kelly Poole touches the tombstone of her father and Korean War veteran Navy Seaman Michael Dario Vignali Georgia National Cemetery.
In his remarks at Arlington National Cemetery, Obama said that while the U.S. had boosted funding for veteran health care and made progress in other areas, there was more work to be done.
"The unacceptable problems that we've seen, like long wait times and some veterans not getting the timely care that they need, is a challenge for all of us if we are to match our words with deeds," Obama said.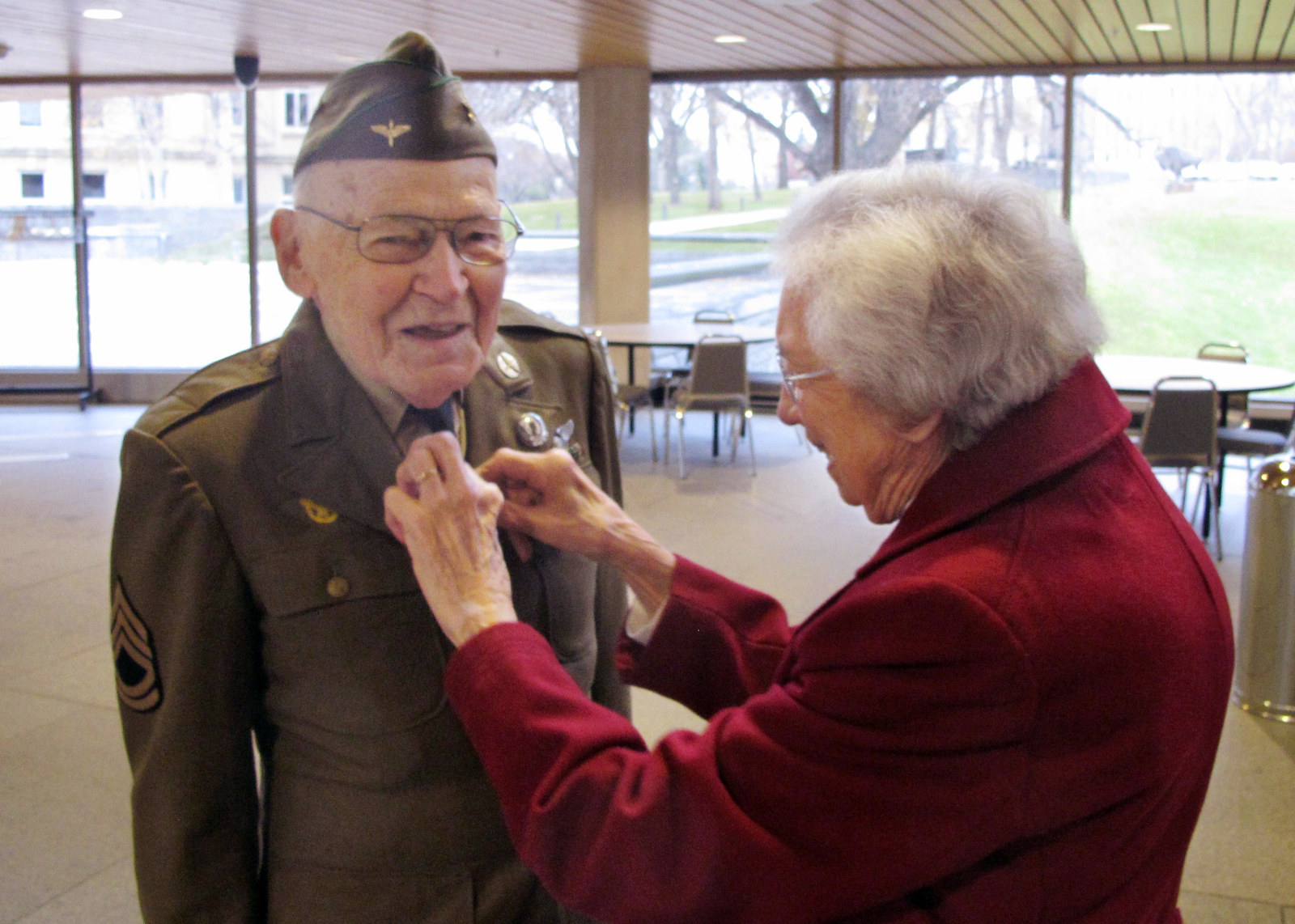 Other nations also held ceremonies on Wednesday to commemorate the armistice that ended World War I in 1918. Also known as "The Great War," it officially ended when the Treaty of Versailles was signed on June 28, 1919, in France.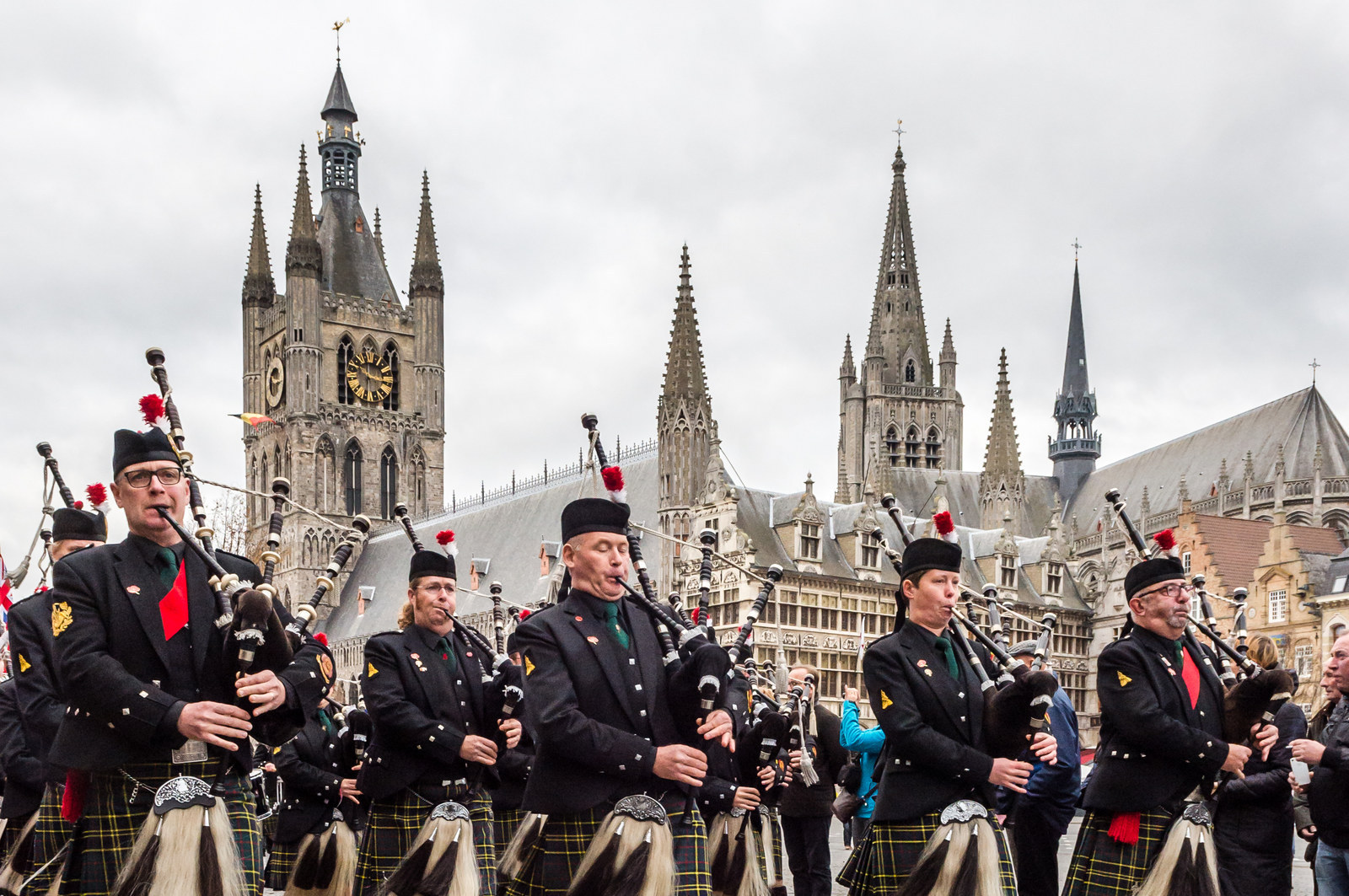 The U.S. previously observed what's known in Europe as Armistice Day, but renamed it Veterans Day in 1954.

Left, Polish Army veterans salute in Warsaw. Center, A two-minute silence to mark Armistice Day, in Trafalgar Square, London. Right, French President Francois Hollande reviews Republican Guards at the Arc de Triomphe.