Uber Driver Charged With Sexually Assaulting Passenger In Chicago
Police say the former UberX driver sexually assaulted a 22-year-old female passenger on Nov. 16. The woman reported passing out in the car and then waking up in a residence during the alleged assault.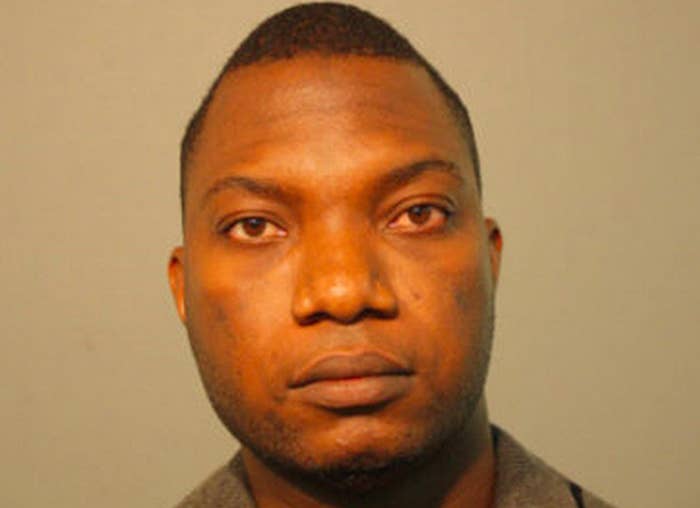 Updated – December 31, 2014 8:20 a.m. ET
Maxime Fohounhedo appeared at a bail hearing Tuesday, where new details emerged about the night he allegedly sexually assaulted a young woman.
The assault reportedly took place at Fohounhedo's apartment, where the young woman was able to look around and later identify the space.
Afterward, Fohounhedo put the woman back in the car, telling her, "I made you happy," Assistant State's Attorney Robert Mack said at the hearing, according to the Chicago Tribune.
After reporting the assault to the police, the young woman was able to pick Fohounhedo out of a lineup and identify photos taken inside the man's apartment.
Fohounhedo, who was born in Benin and lived in Chicago for three years, had a temporary Illinois visitor driver's license and was using his wife's Uber account to pick up passengers. An Uber spokesperson told the Chicago Tribune that sharing an account is prohibited.
"He will not be Ubering anybody," Judge Peggy Chiampas said. Bail was set at $500,000.
Maxime Fohounhedo, 30, was charged Monday with sexual assault in connection with the alleged rape of one of his passengers.
The woman told police that Fohounhedo responded to her request for a ride on UberX, which is the lower cost option in the Uber app, shortly after 3 a.m., Nov. 16, but he asked her to sit in the front seat to help navigate. During the ride, Fohounhedo allegedly started sexually assaulting her and she passed out, the Chicago Tribune reported.
The woman woke up to find the driver on top of her at a residence. After Fohounhedo drove the victim home, she texted a friend that she had been raped by an Uber driver, the Tribune reported.
In a police report obtained by DNAinfo, the woman told the friend she had too much to drink at a bar earlier in the evening, and so couldn't immediately report the allegation. But, she added, "I need someone to remind me to follow through to make sure this never happens again."
Uber, which in a statement called the incident "appalling and unacceptable," removed Fohounhedo from their platform while police investigated the allegations.
Fohounhedo was charged with sexual assault and criminal sexual abuse and is scheduled to appear in court Tuesday.
The charges are another stain for Uber, which has been battling a global public image problem as it aggressively seeks to expand into more markets.
One constant criticism has been that the ride-sharing company does not vet its drivers as stringently as it should, putting passengers at risk.
Uber was banned earlier this month in New Delhi and other parts of India after a driver was arrested and charged with raping his passenger. At the time of the alleged rape, the driver was awaiting trial on at least four other criminal charges, and as a result much of the blame fell to Uber, which issued a public apology.
Not long after, Uber's chief of global safety, Philip Cardenas, published a blog post laying out the company's "roadmap" toward improving safety.
In Washington, D.C., a woman accused her Uber driver of sexually assaulting her while she was asleep in the backseat of his car in July.
And in London, a woman reported a driver to the company after he allegedly asked "if I wanted him to go down on me," Newsweek reported. Uber refunded her for the ride and credited her account with £20.