Two Adorable Red Panda Cubs Are Ready To Make Their Debut In Chicago
*Books ticket to Chicago.*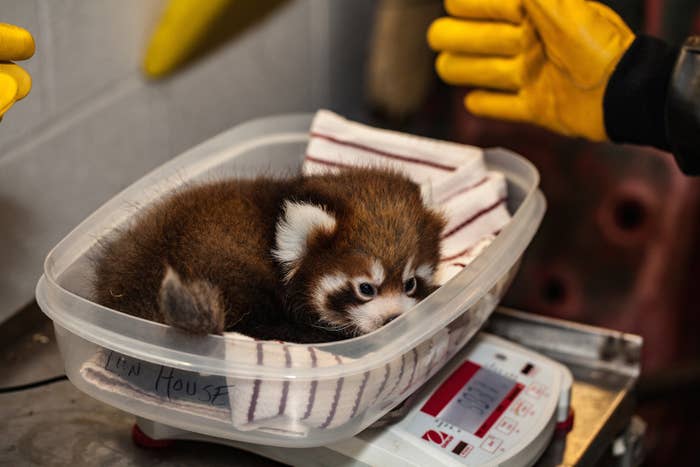 Two red panda cubs born this summer at Chicago's Lincoln Park Zoo are one step closer to making their public debut — and inducing mass hysteria — after passing their second medical checkup, officials announced Tuesday.
Clark and his sister, Addison, were last checked on July 10 when the pair were just 2 weeks old. Since then, Clark has doubled in weight and Addison has roughly tripled, the zoo announced.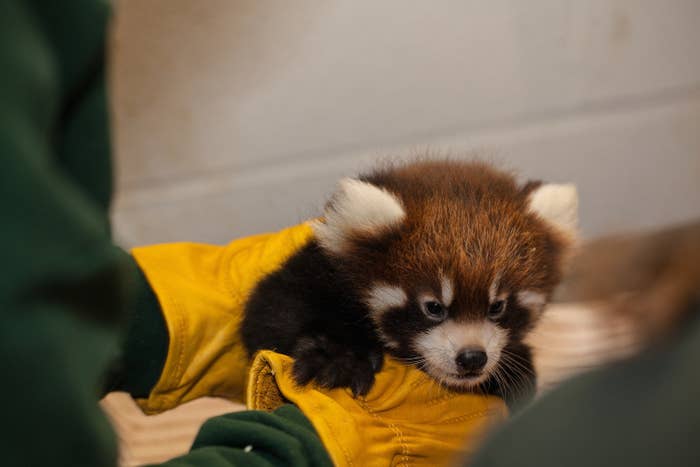 Both cubs have also surpassed important milestones such as nursing, opening their eyes, and beginning the change into the iconic auburn red panda coat.
Already, the cubs have started to explore life beyond their den.
"The cubs are often seen trying to explore outside of the den before quickly being scooped up by their mother, Leafa," the zoo's curator of mammals, Mark Kamhout, said in a statement. "With this behavior we anticipate the cubs will be ready to make their public debut within the next several weeks."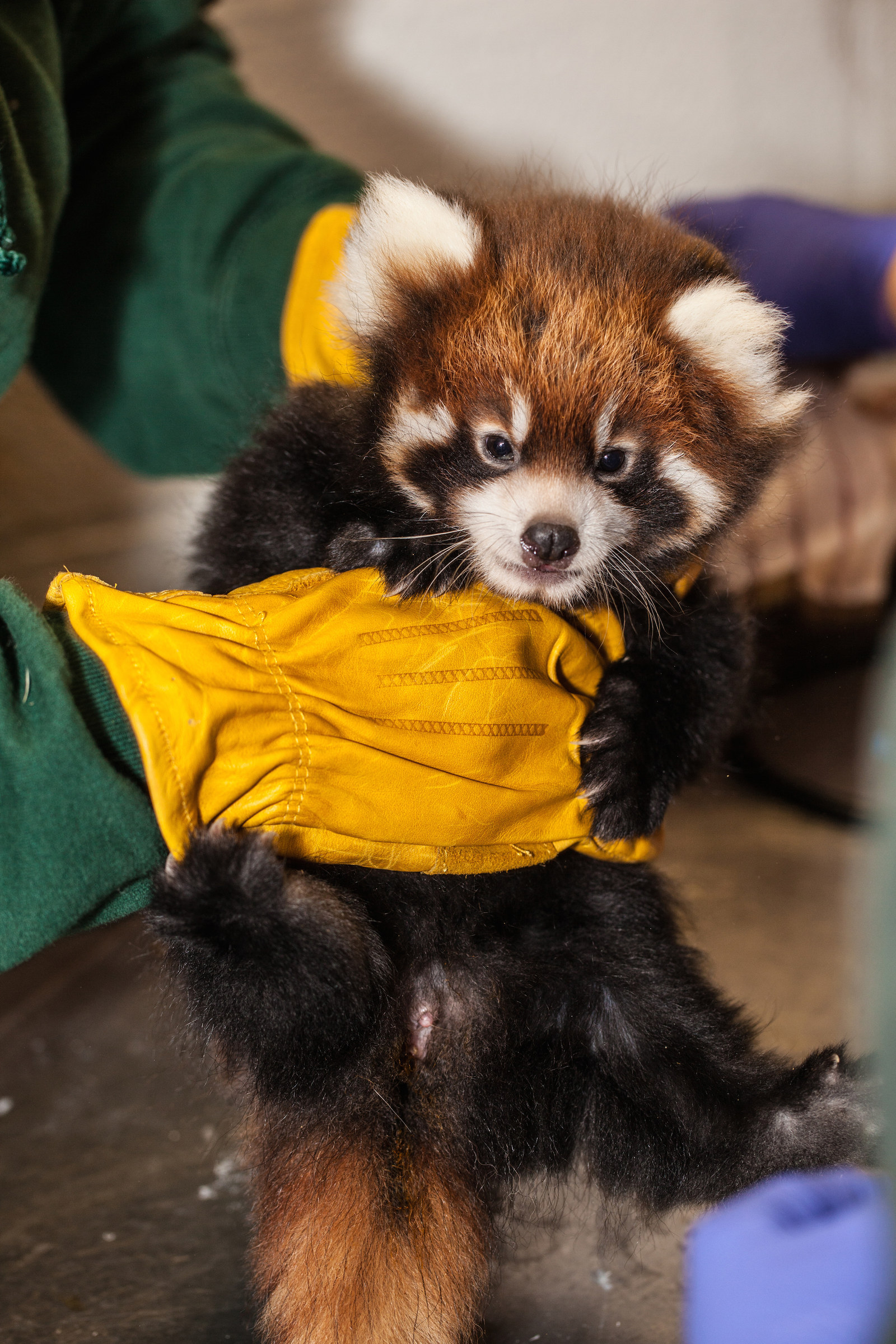 In the meantime, zookeepers and veterinarians continue to closely monitor the red panda family out of public view.
With an estimated 10,000 red pandas in the wild, the species is listed by the World Wildlife Fund as "vulnerable."
Nearly 50% of red panda's habitat is in the Eastern Himalayas, where they use their bushy tails for warmth during bitter winters.

The often acrobatic animals spend most of their time in trees and are more closely related to racoons and skunks, despite their name association with the famous giant panda.
The omnivores' preference for bamboo also adds to the confusion.
Red pandas are poached for their distinctive pelts and often get killed in traps meant for other animals, according to the WWF.