Thousands of people showed their support and solidarity with Belgium after explosions in Brussels on Tuesday killed at least 31 people.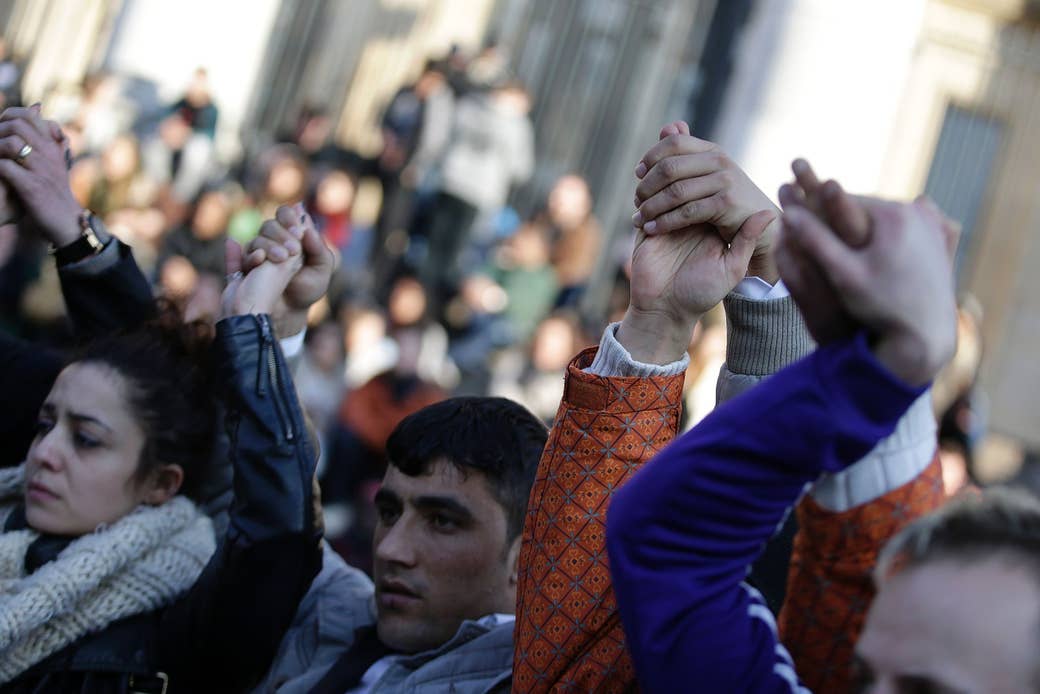 At least 11 were killed in two explosions at Brussels international airport, and another 81 were injured Tuesday. About an hour later, an explosion hit a subway station, killing at least 20.
ISIS claimed credit for the attacks, which came after last week's arrest of Salah Abdeslam, a key suspect in the November attacks in Paris that killed 130. And just like the aftermath of that attack, and the Charlie Hebdo shootings in January 2015, shows of solidarity with Belgium popped up from across the world.
The Brandenburg gate in Berlin, Germany, was illuminated in black, yellow, and red colors of the Belgian flag to pay tribute to the victims of Tuesday's attacks.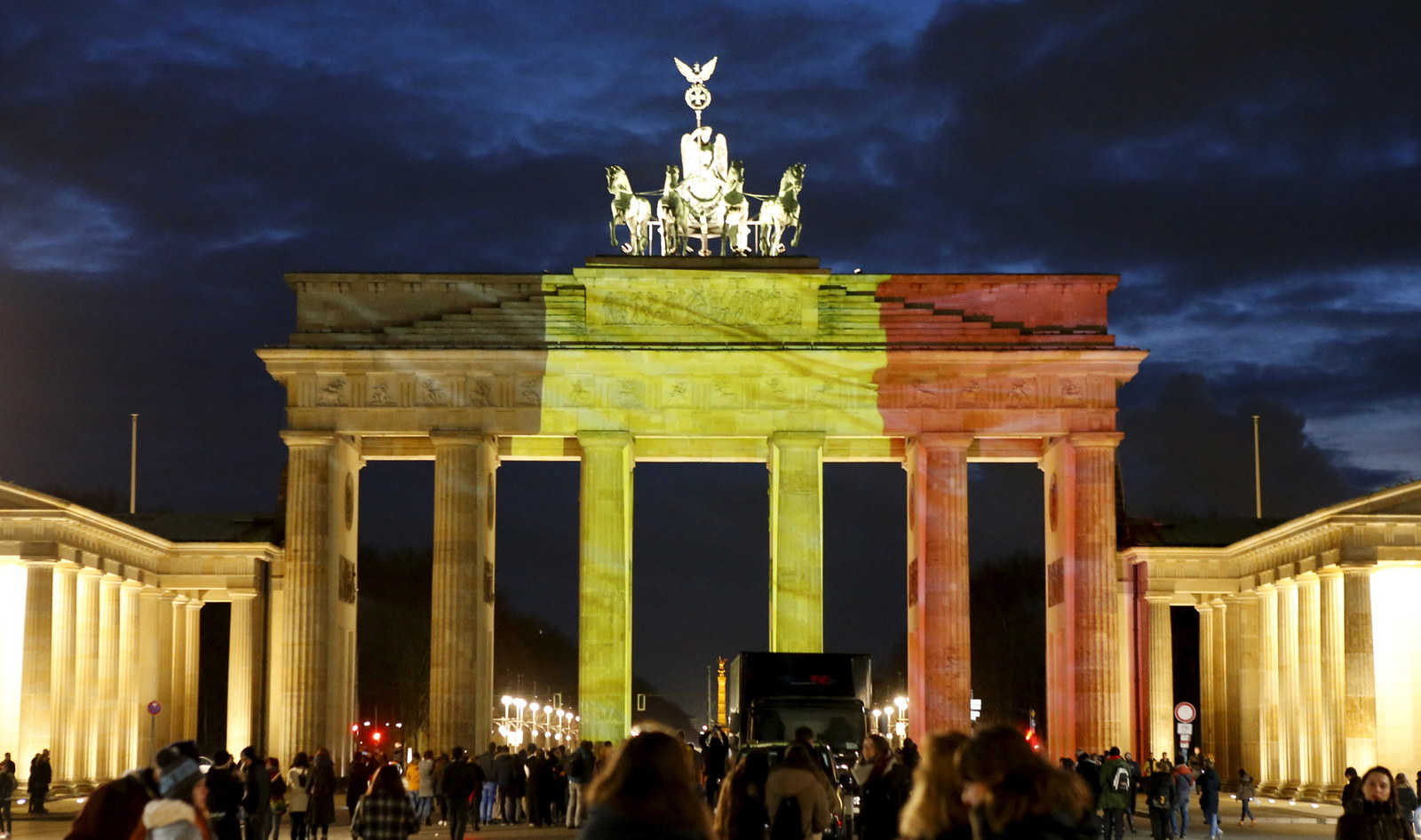 Flags were also flown at half-mast at government buildings, including at 10 Downing Street in London, which raised Belgium's colors.
As night fell across Europe, Belgium's colors also lit up monuments and buildings in a show of solidarity, such as the Eiffel Tower in Paris, and the Burj Khalifa skyscraper in Dubai.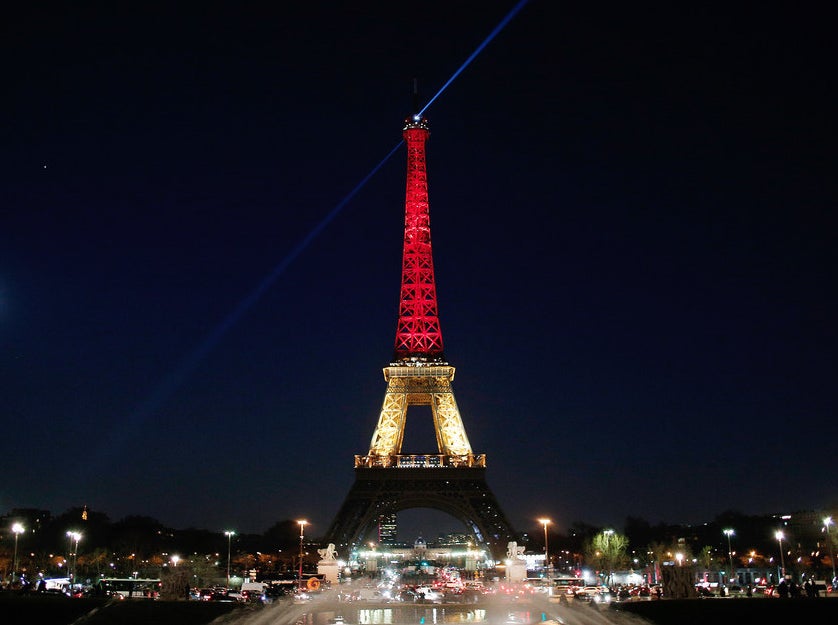 And as in the Paris attacks, thousands took to social media to show their support.
Many used hashtags such as #PrayForBelgium and #JeSuisBruxelles, or "I am Brussels," in a throwback to #JeSuisCharlie, which was used widely after the Charlie Hebdo attack. Images of a tearful Tintin — the famous cartoon character created by native Belgian cartoonist Herge — also emerged Tuesday as a symbol of solidarity.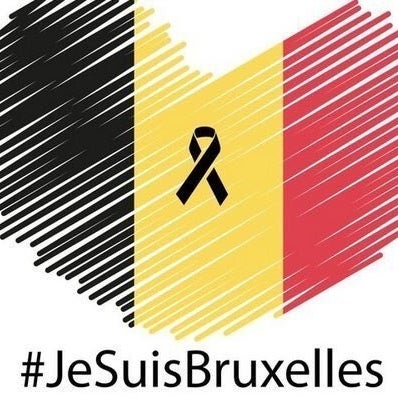 While authorities said they could not yet directly tie the attacks in Brussels to those in Paris in November, the public at least drew the connection in terms of shared experiences.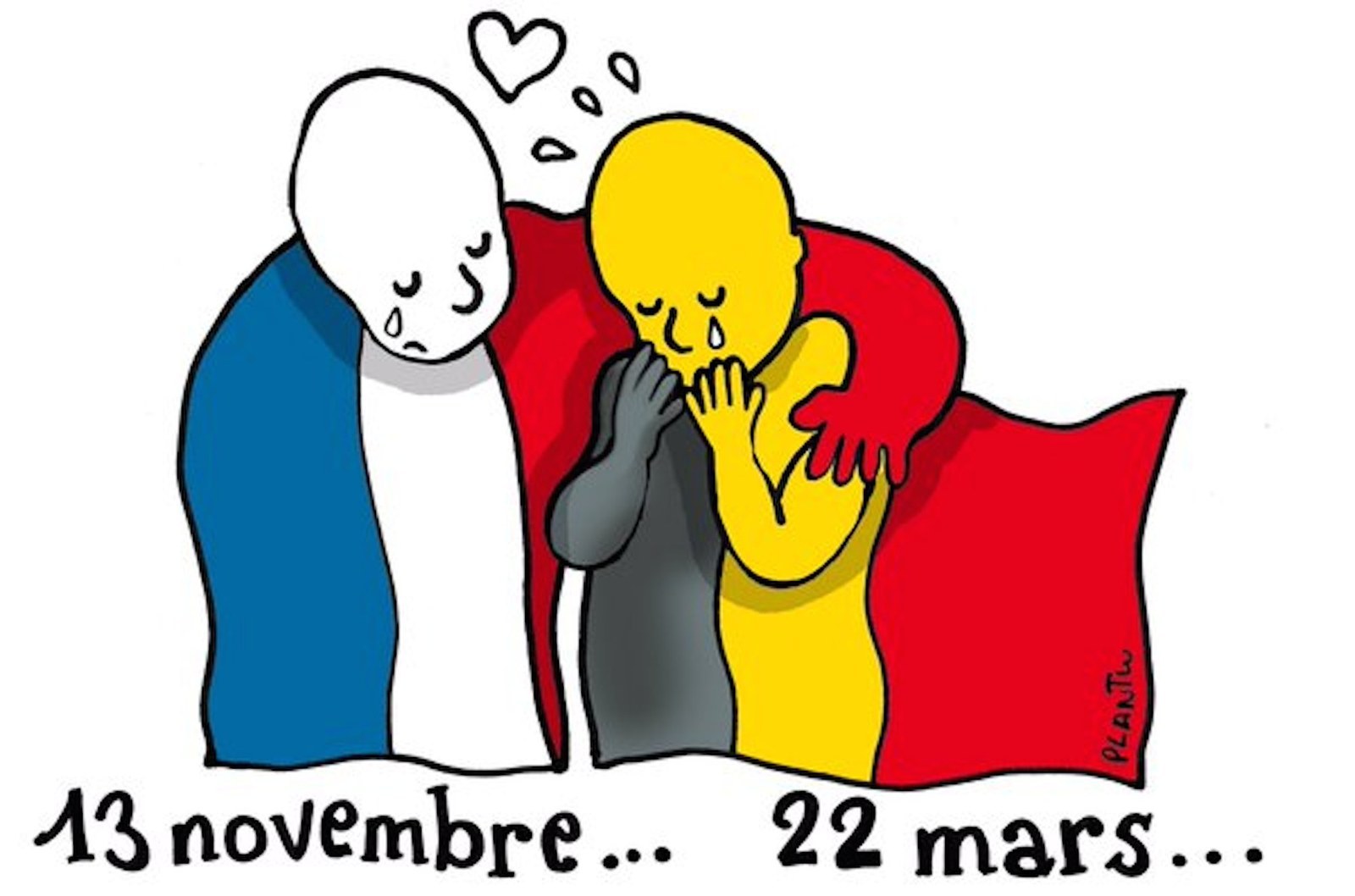 Tributes took other forms as the world grappled with the latest mass terror attack, from Belgium colors in the Uber app, to chalk drawings of solidarity.
And at the Place de la Bourse in Brussels, a cello player performed for people gathering at a makeshift memorial.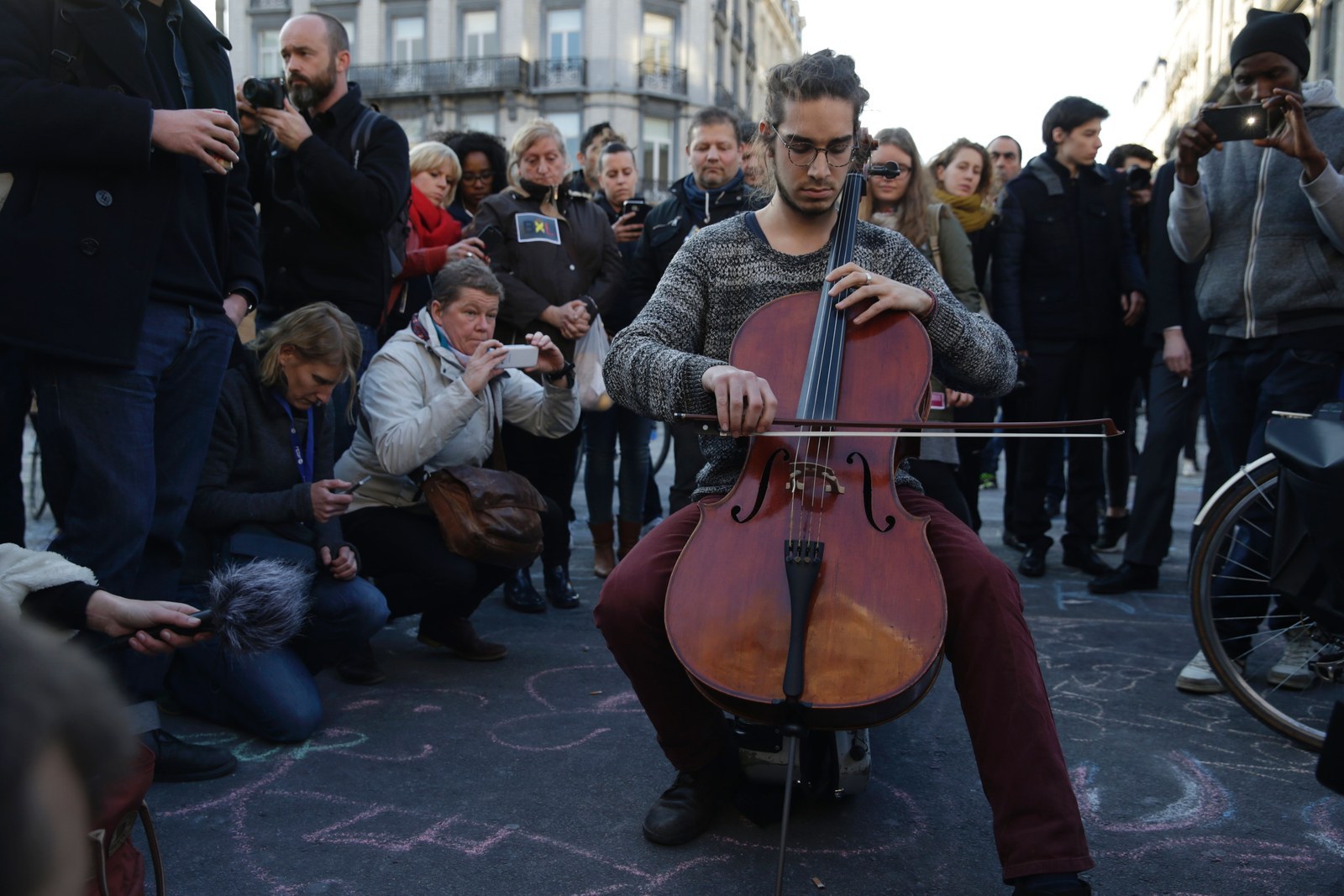 Here are some images of tributes taking place around the world...