Here's How Many Americans Have Contracted The Measles In The Disneyland Outbreak
Cases continue to crop up across the U.S. since a large outbreak was triggered in December 2014 by exposure to the virus at Disneyland in California.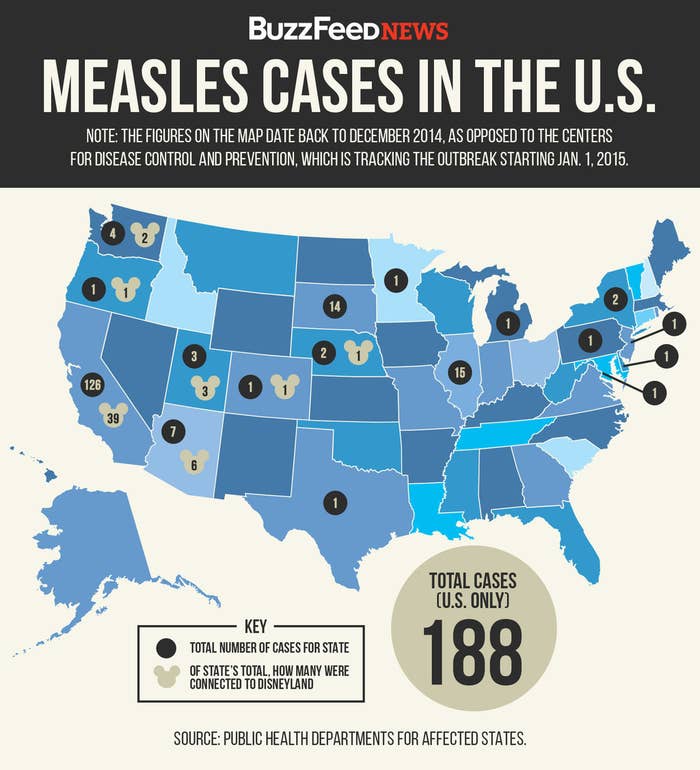 A measles outbreak continues to spread across the U.S., sparked by exposure to the virus at Disneyland in California.
In December, at least 40 people contracted the highly contagious virus after they or someone they came into contact with visited the theme park in Anaheim, California, health officials said.
Since then, the virus has steadily spread as it comes into contact with the unvaccinated. While most of the current cases are tied to the initial Disney outbreak, other unrelated cases have started cropping up.
BuzzFeed News contacted public health departments in each affected state for the latest figures on the confirmed measles cases to compose the map, and will be updating it as the numbers change.
This is how the measles virus spreads: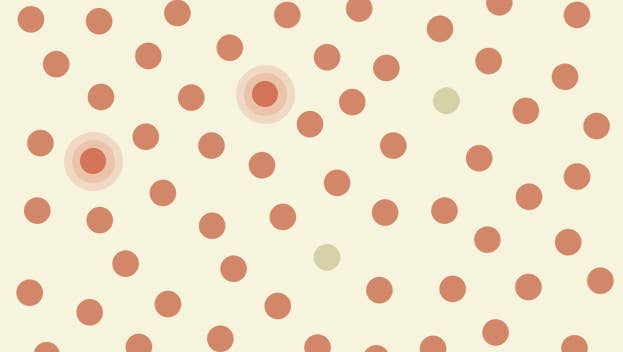 The measles virus travels through the air, where it can linger for up to two hours and travel long distances on air currents. It can also be difficult to notice at first, leaving more time for public exposure.
Patients typically develop a rash two weeks after being exposed, but are contagious four days before it appears. A patient, then, can expose others for days without knowing they're infected — a serious gap that has led to a number of quarantines and high-profile scares.
In recent years, the number of cases has spiked amid declining vaccination rates.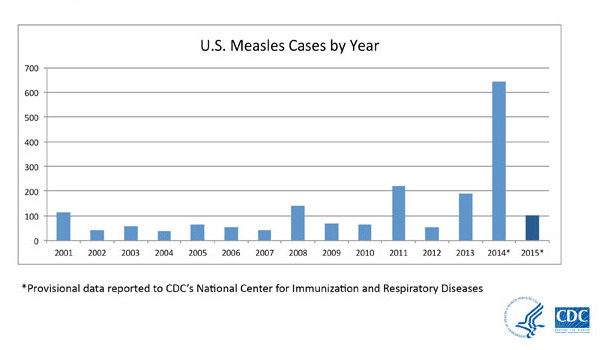 The Centers for Disease Control and Prevention numbers on the current measles outbreak are for cases only as of Jan. 1, 2015. BuzzFeed News is charting cases starting in December, when the Disneyland exposure occurred. Still, this chart shows the dramatic spike in the number of cases for 2014.
Measles was essentially eliminated in the U.S. as of 2000, but in Western Europe, large outbreaks have occurred amid declining vaccination rates. The current outbreak has reinvigorated the debate over vaccinations.