Tom Brady Says He's Sorry NFL Fans Had To Endure Deflategate
The Patriots QB said he was sorry fans had to endure the all-consuming scandal that was Deflategate, but that he's now looking forward to a new season.
Tom Brady — the Patriots quarterback who successfully fought a four-game suspension for his alleged role in deflating footballs during the AFC Championship Game — had a message for weary fans Friday night: Deflategate is over, I'm back, and I'm ready.
"The regular season starts tomorrow morning and I can't wait to fully commit my energy and emotion to focus on the challenges of the 2015 NFL season," he said in a Facebook post Friday night.
He went on to thank the federal judge who earlier this week criticized the NFL's handling of the disciplinary process as it investigated deflated footballs used during the championship game.
I am very grateful. My thanks also to the union's legal team who has fought so hard right along with me.

While I am pleased to be eligible to play, I am sorry our league had to endure this. I don't think it has been good for our sport — to a large degree, we have all lost.

I am also sorry to anyone whose feelings I may have hurt as I have tried to work to resolve this situation.
Judge Richard Berman on Thursday sided with Brady and the NFL Players Association in voiding the four-game suspension imposed by NFL Commissioner Roger Goodell.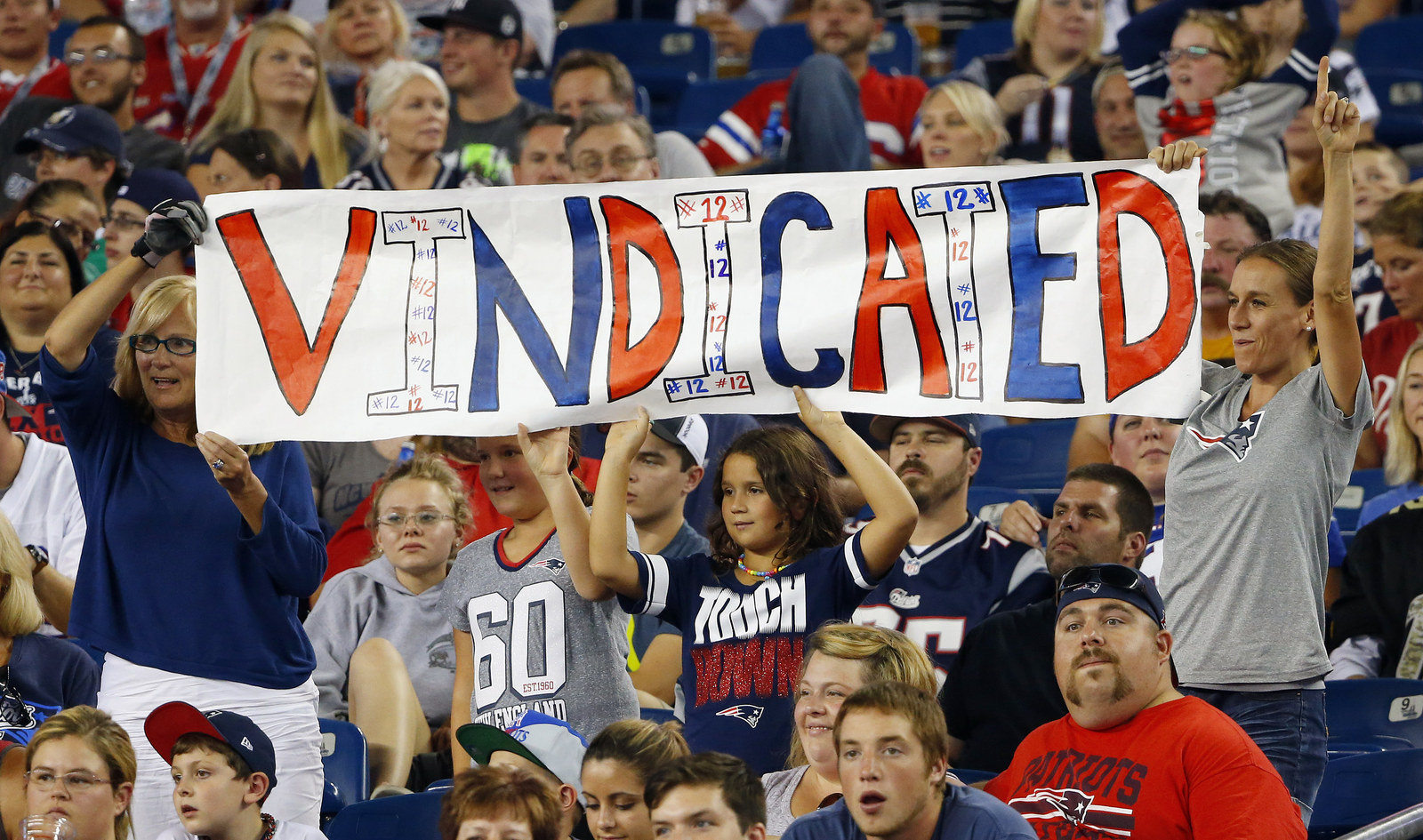 Berman, who took particular aim at Goodell in his blistering ruling, did not directly address the burning question of whether Brady knew or played a role in deflating the footballs, thereby making them easier to throw and grasp. But after weeks of back-and-forth legal minutiae and courtroom drama, the court of NFL fandom seemed to take the judge's decision as a sweeping victory for the champion quarterback, eager to leave the drama behind.
On Friday, the Washington Post, citing anonymous sources, also reported that NFL team owners were set to discuss possibly changing Goodell's role in the player disciplinary process in light of Berman's ruling.