This White House Reporter's Obama Dispatches From Hawaii Were Next Level
"Your pooler has become entranced by this island's extraordinary beauty."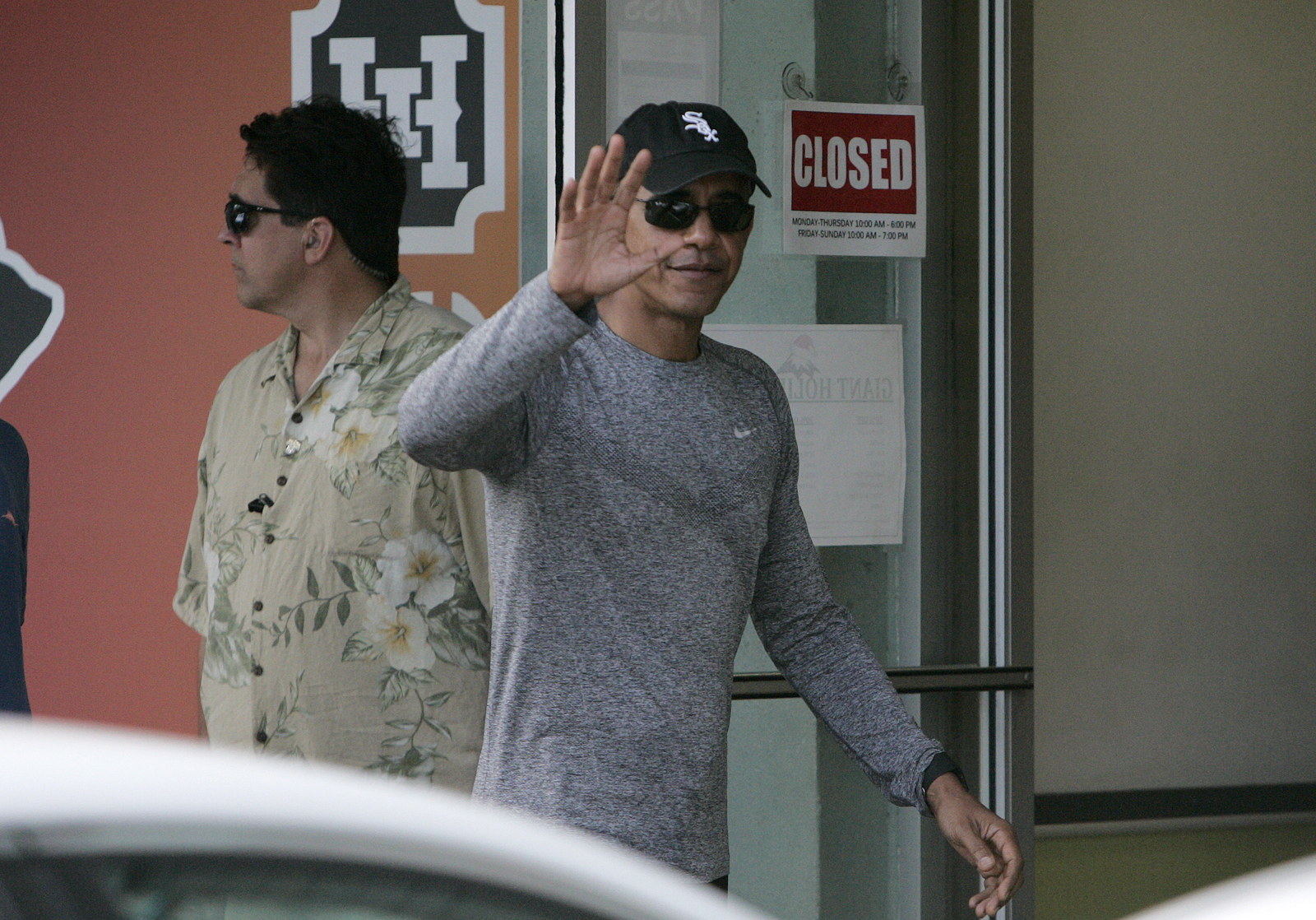 The job of a White House pool reporter can be boring, mundane, thankless, and devoid of much attention. Multiply that by several factors for reporters trailing a president on vacation.
It's a duty — or some say burden — shared by a rotating cast of White House reporters from various media outlets, such as the Washington Post, the Wall Street Journal, the Associated Press, and, yes, BuzzFeed News. But things got weird and went "terribly awry" on Sunday when a certain New York Times reporter took over pool reporting duties.
First, let's set a baseline for a typical pool report. There's the updates on the president's motorcade as it rolls through the day's itinerary, which usually involve the reporter waiting outside.
Take this Dec. 24 dispatch from New York Times' Julie Hirschfeld Davis:
We have not seen POTUS, but the White House informs us that Barack, Malia and Sasha Obama are on a "beach outing with friends" here. The sun is shining through the clouds and the water is that inviting blue-green color the Obamas put on their china and called "Kailua blue."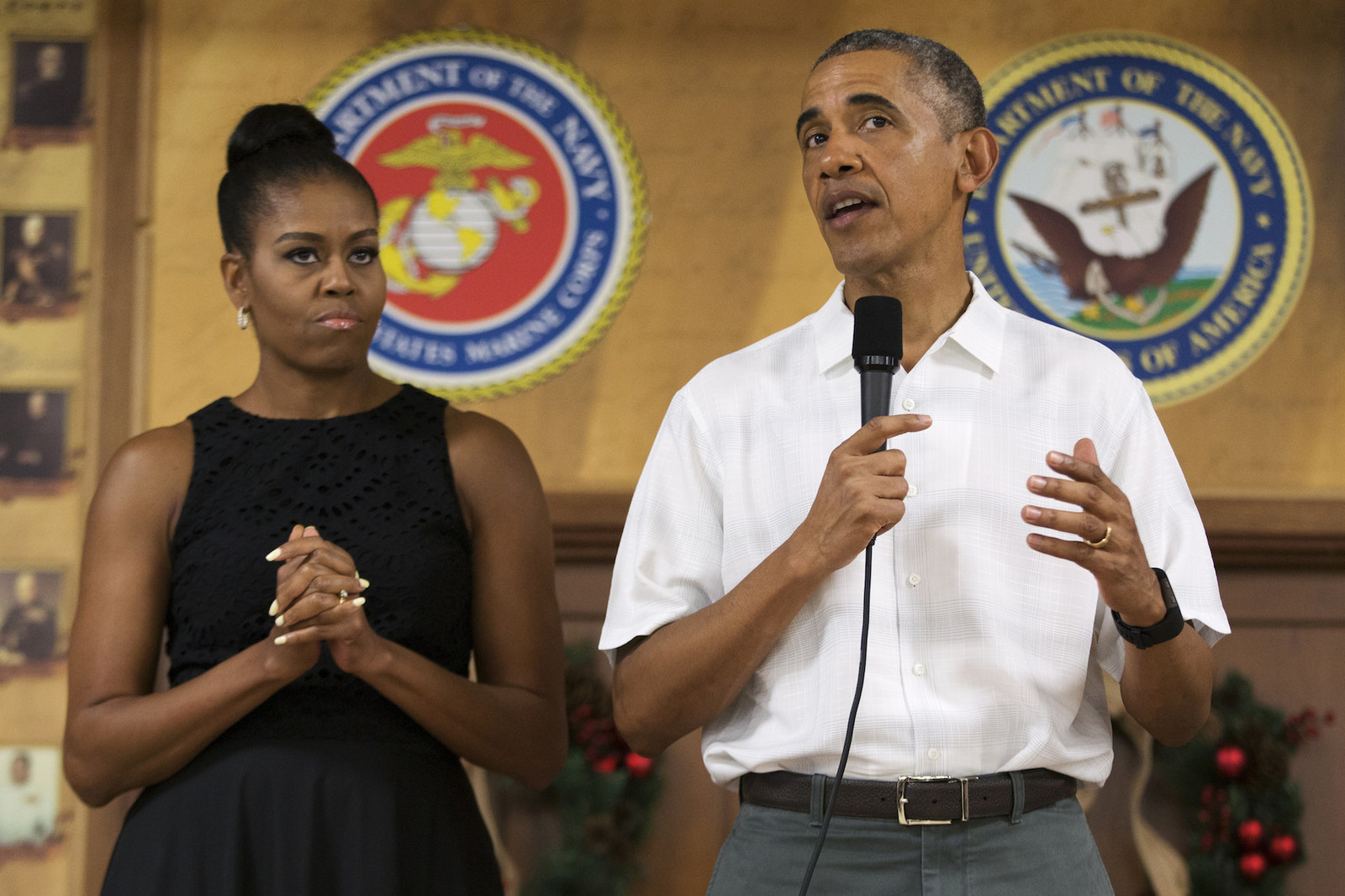 Or this dispatch filed on Christmas Day by Greg Jaffe of the Washington Post:

Obama spoke in the base's cafeteria, which was full of mostly Marines and their families who filled the tables and booths. Obama dressed in a white polo shirt and green pants spoke from the front of the room. The first lady, dressed in a black dress, stood next to him.
It's not the fault of the reporter — whose job it is to literally write on the news equivalent of water boiling — but as you can see, the baseline is set one notch above complete boredom.
Which brings us to the epic Sunday pool reports filed by Gardiner Harris at the New York Times.

Cc: all@whpoolreports.com

Subject: Pool 1

We are rolling to an undisclosed location heading west. Your pooler has no idea what's in store.

Gardiner Harris
Nor did we, apparently.

The next stop for the motorcade was Bellows Air Force Base, possibly for some beach time. And that's when things started to get...colorful.
The water is aquamarine but the sky is decidedly gray -- the kind of combination seen in 1980s house remodels. Think "Miami Vice" and that great wordless scene with Phil Collins' "In the Air Tonight" playing in the background as Crockett and Tubs drive through the night to confront the bad guys. Except your pool is in a van instead of a Ferrari Daytona Spyder, and our shooters are carrying cameras.

Gardiner Harris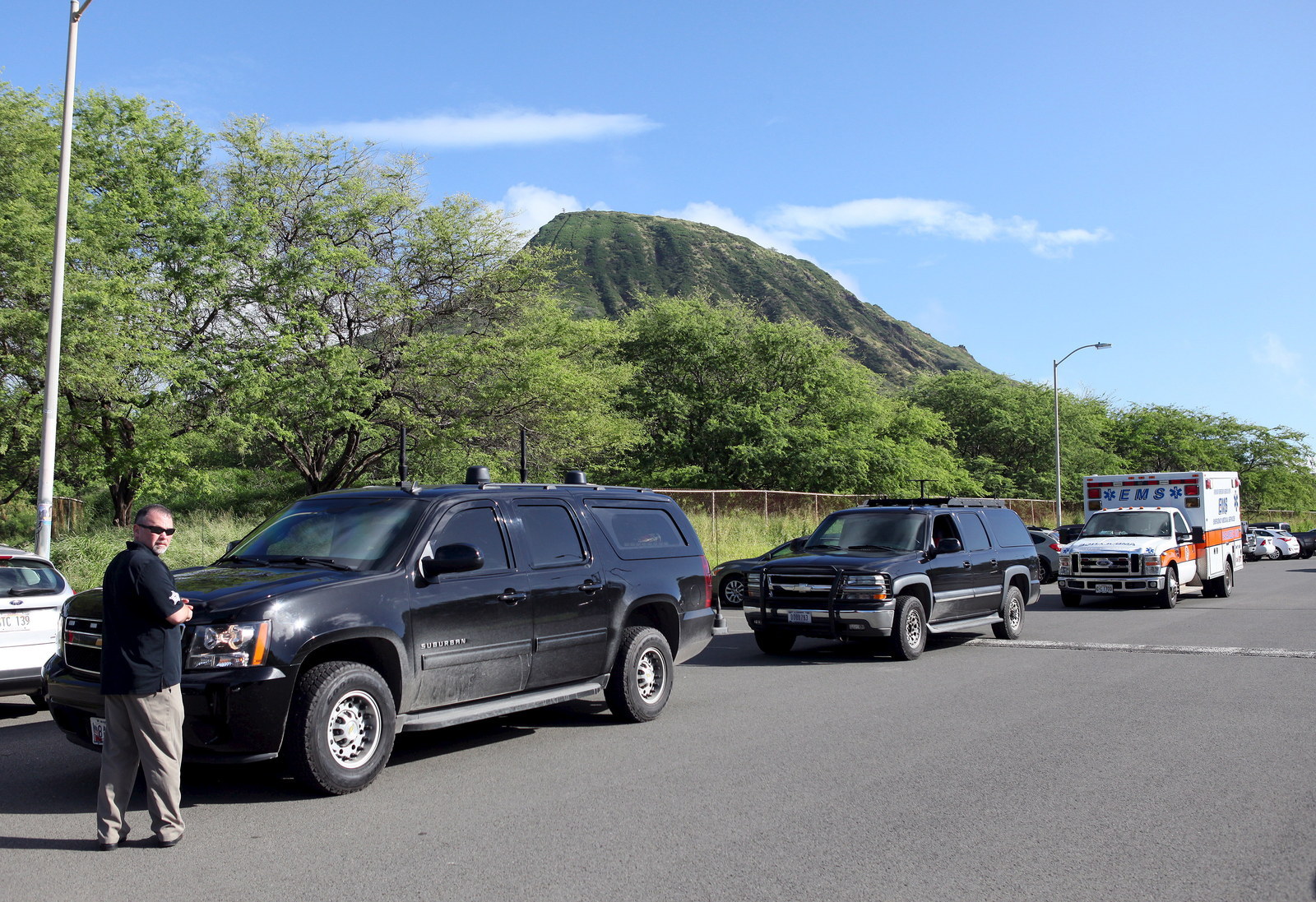 As the motorcade pulled away from the beach excursion, Harris turned his creative attention to the "Dodger blue" sky and color of the ocean — "a cyan blue – the kind of inviting tropical color."
"But beyond the break, the ocean snarls into a sapphire blue – the kind of dark, forbidding color that speaks of great depth and sharp teeth," Harris wrote.
We are then treated to an epic story of Harris taking an early morning swim in said ocean and the pinching sensation from the hotel key he had tucked into his briefs?
Your pooler swam into those depths early this morning under a nearly full moon, the enthusiasm of a jet-lagged naïf pushing past reason and good sense. About a mile out, the hotel key in your pooler's briefs – oddly folded by a freak wave – created a pinch that felt like a creature's jaws. Your pooler was deeply discomfited by this and reconsidered his moonlight swim into the Pacific's depths.

Gardiner Harris
Harris then pivoted his breathless coverage of Obama's itinerary to the next stop — a shave ice joint.
The shop, Harris wrote, has a flavor called Snowbama, a combination of lemon, lime, cherry, and passion-guava.
Obama was accompanied by his daughters, but not his wife, who Harris observed "rarely seems to enjoy publicly eating frozen garishly colored sugar water with little of the mouth appeal that cream brings."
From there, Harris reported that the Obamas took a "100-minute" breather back at the compound before departing yet again — "destination unknown."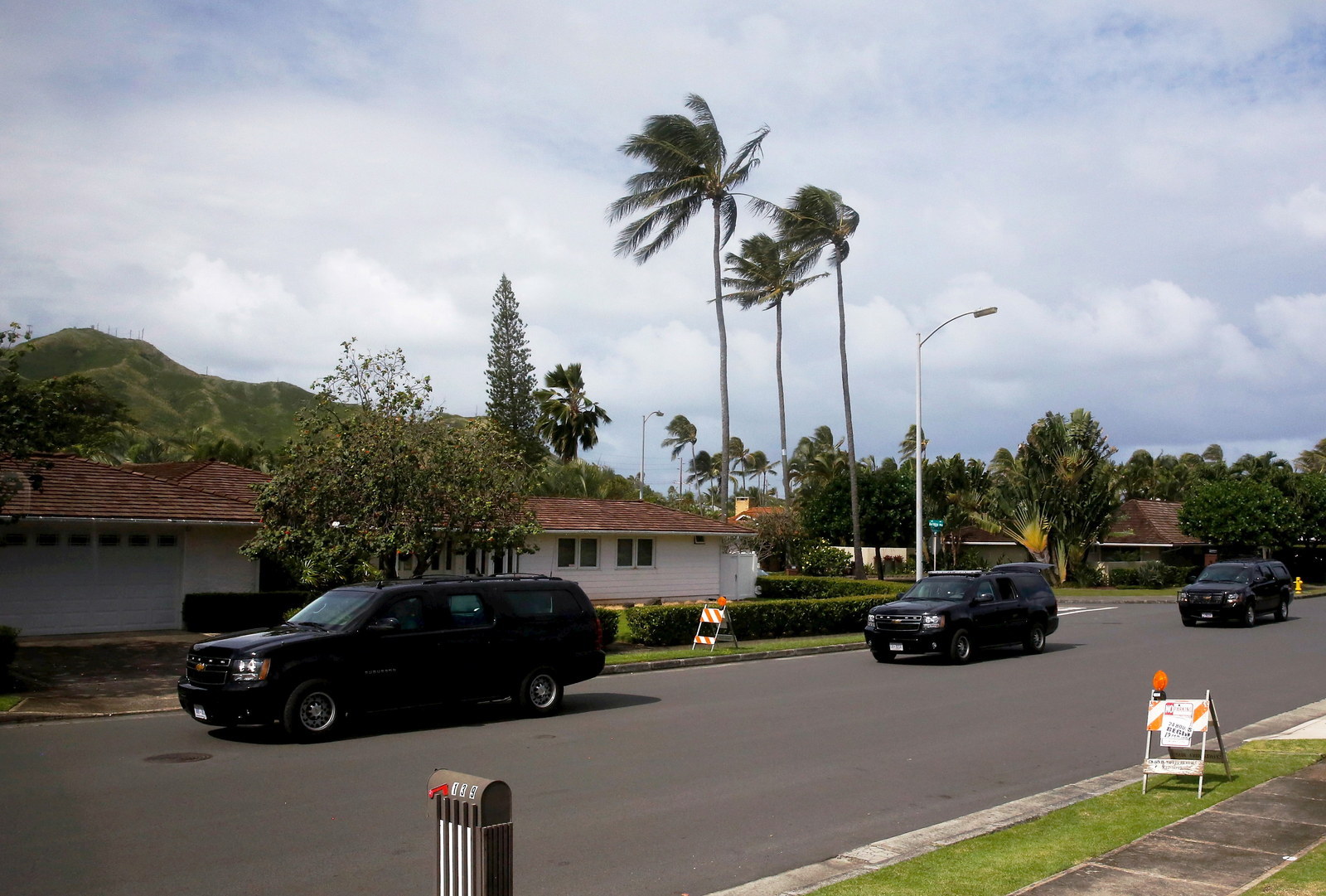 Turns out, the Obama's were headed out to the upscale Hoku's restaurant at the Kahala Hotel and Resort.
To get there, the motorcade cut across a mountain range where, according to Harris, the peaks looked like "teeth on a long-dead horse: ridged, steeply-sloped, top-worn and dark green."
Then we got another personal aside:
Your pooler has become entranced by this island's extraordinary beauty. Next to DC, Oahu is an SI swimsuit model with a PhD in astrophysics and a stint behind her at the Cordon Bleu. Or she's Donna Reed (always had a thing for her).
Harris went on to report on the night's menu and how the pool was well fed with chicken in black truffle sauce, mashed potatoes, and an "unusually good bread pudding."
The bill for this fare could be considerable, but your pooler's conscience is clear, given the day's challenging circumstances.
At 11:19 p.m., Harris finally called it a night: "We have a lid."
When reached by BuzzFeed News, Harris acknowledged that he got a little carried away.
"The presidential press pool is a group of incredibly talented journalists who are often stuck together for days in what can be somewhat ridiculous circumstances," he said in an email. "I failed to distinguish between the wonderful camaraderie that develops in that bubble and the pool reports that get relayed to a larger (and if you publish them, vastly larger) audience."
No matter. On Monday, the mundane had already reasserted itself on the pool report beat.
7:09 a.m.

Six minutes later, the president arrived at Marine Corps Base Hawaii for a Monday-morning workout.

As usual, Obama is at the gym, and the pool is at McDonald's.

Colleen McCain Nelson

The Wall Street Journal