This is Rubbish, the sea lion pup that was found wandering the streets of San Francisco early Thursday.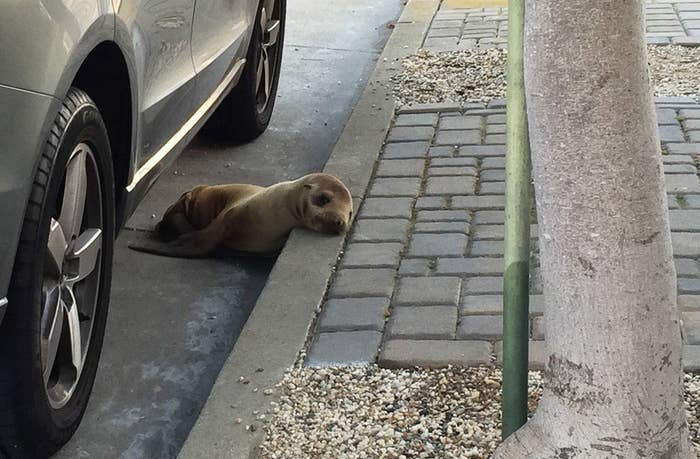 Rubbish was trapped under a parked vehicle in the Marina District on Divisadero Street shortly before 7 a.m. Thursday. Officials said the sea lion was malnourished and appeared to have lost weight since his first rescue and rehabilitation earlier this year.
Rubbish was caught by a net and ushered into a large crate before being transported to the Marine Mammal Center, which bestowed the sea lion's nickname. The center has been inundated by stranded, malnourished sea lion pups this year.
Watch the full rescue here:
Marine Mammal Center officials told KTVU they had previously treated Rubbish after he was rescued in February. Back then, the 8-month-old weighed just 30 pounds. After being treated for pneumonia and nursed back to health, he was released on March 23.
But since striking back out on his own, the Marine Mammal Center told the news station that Rubbish had lost 17 pounds. Veterinary staff planned to exam him to see if there are any underlying issues causing him to strand.
Unfortunately, Rubbish isn't alone in his vagabond ways, with many sea lion pups, driven by hunger and other afflictions, turning up on shore.
In April, two deputies in Mendocino County, California, were driving through fog on the Pacific Coast Highway when they came across another wayward sea lion pup. They strapped the pup into the backseat of their patrol car and returned it to the beach.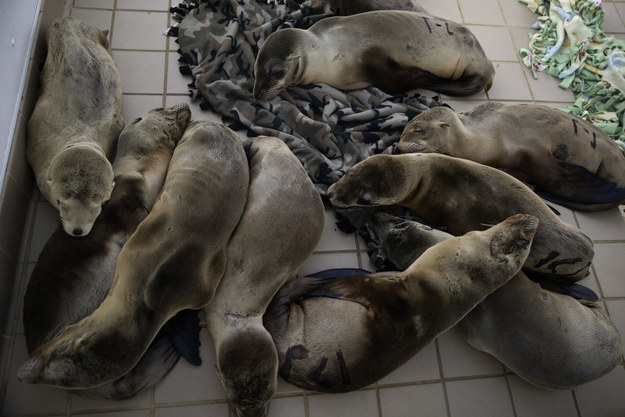 Up and down the state, hundreds of sea lion pups have been stranding themselves, many of them having weaned themselves too soon in search of solid food after their mothers take longer and longer to find a food source.
Experts say warming waters off the coast of California have driven sea lion prey further north earlier in the year, prompting the premature separations.