You never know what you'll find washed ashore on a beach. But a giant oil rig?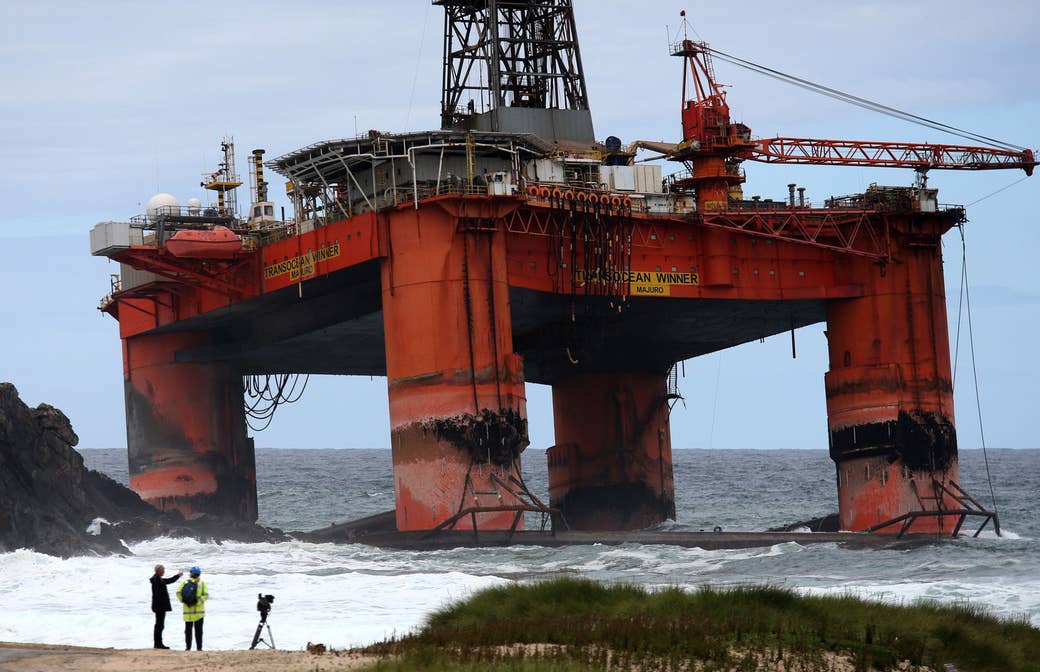 The Transocean Winner drilling rig was being towed in rough seas Monday when it broke from its tug and ran aground on the small Isle of Lewis off Scotland's west coast. The rig, which was unmanned at the time, was en route from Norway to Malta.


Authorities said there is low risk of pollution and that crews are working to recover an estimated 280 tons of diesel on board.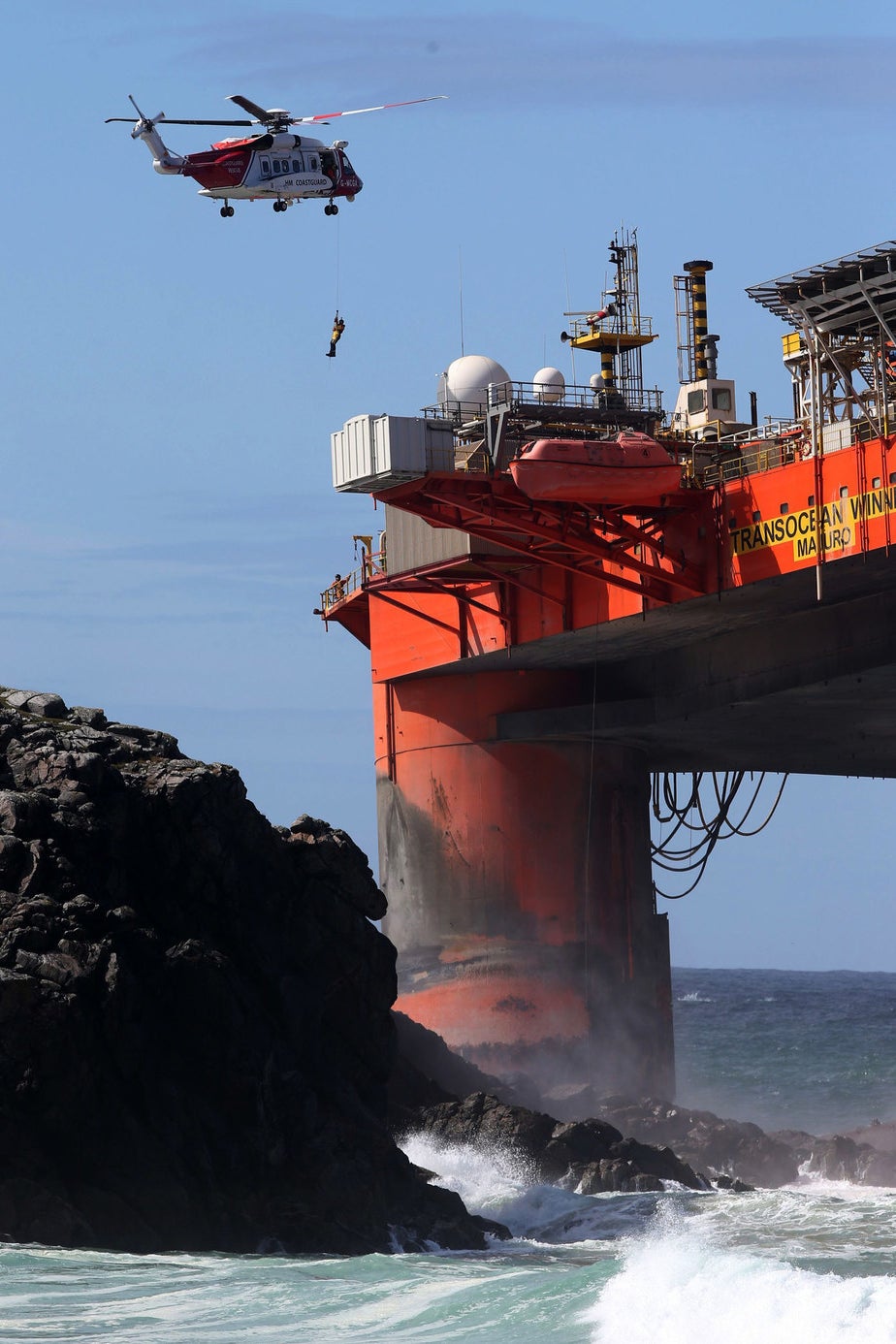 It took the coast guard 18 hours to reach the adrift rig, the Associated Press reported, and local officials have warned beachgoers to stay away from the scene and are calling for an emergency towing vessel to be based in the Western Isles after.
Authorities also want to know why the rig was being towed in high winds.
In the meantime, the Isle of Lewis plays host to a mammoth visitor.