This Creepy, Cool Nuclear Bunker Is For Sale In Ireland And It's A Time Warp
For just $850,000, you can take command of this 235-bed bunker in the rolling fields northwest of Belfast, complete with vintage tech from the 1980s.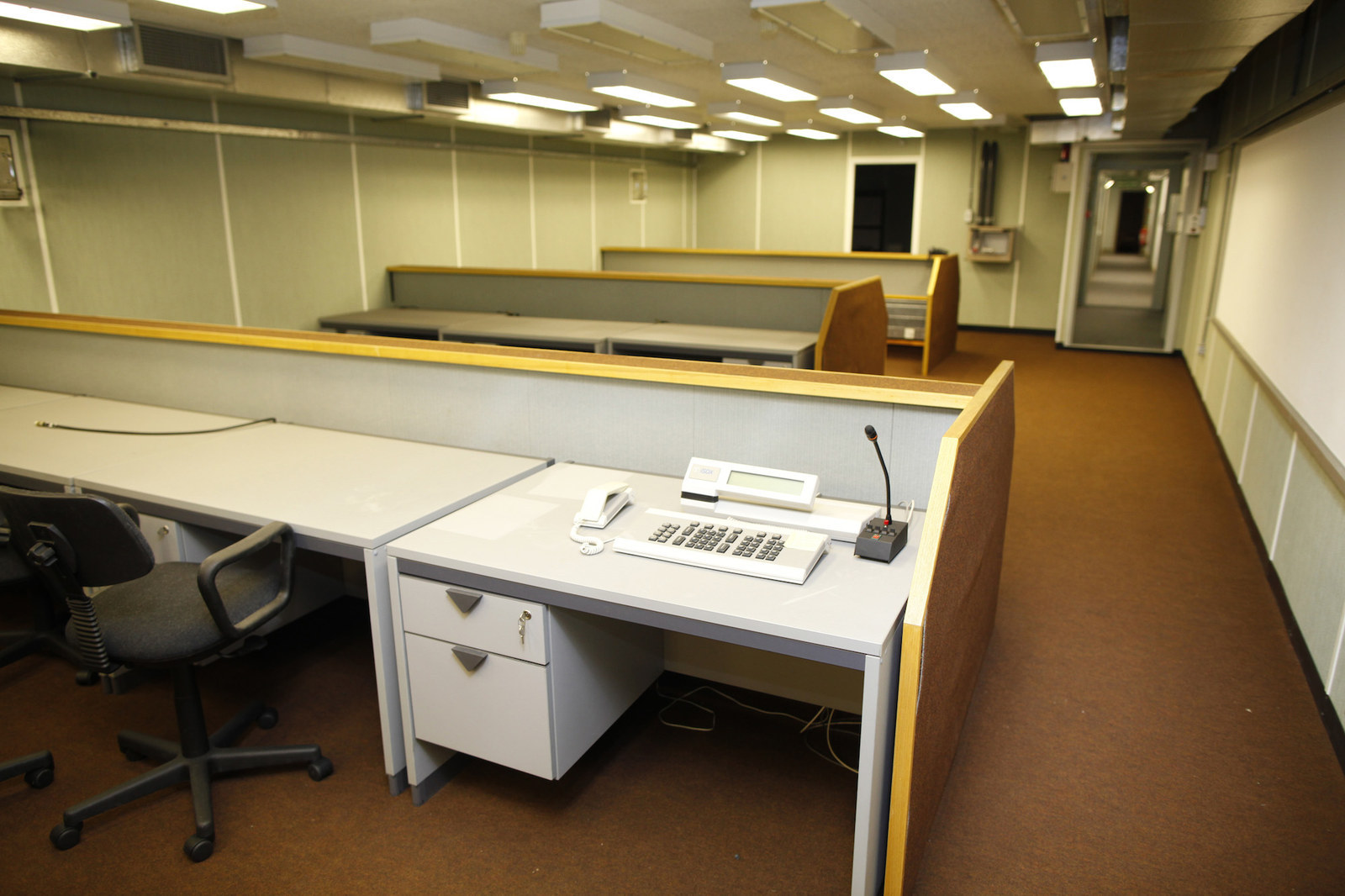 A Cold War era nuclear bunker in Northern Ireland is up for sale, and it is equal parts creepy and cool.
The 46,363-square-foot blast-proof facility is nestled underground, its dome topped with a layer of dirt and grass. The country is listing the bunker for $850,000 and let journalists take a tour on Thursday.
So let's take a stroll down memory lane to a time when Mikhail Gorbachev and Ronald Reagan were going mano a mano...
The grass-topped facility is on 3.74 acres in fields northwest of Belfast and comes with a mean-looking fortified entrance with a ~disarming~ "reception" sign welcoming visitors.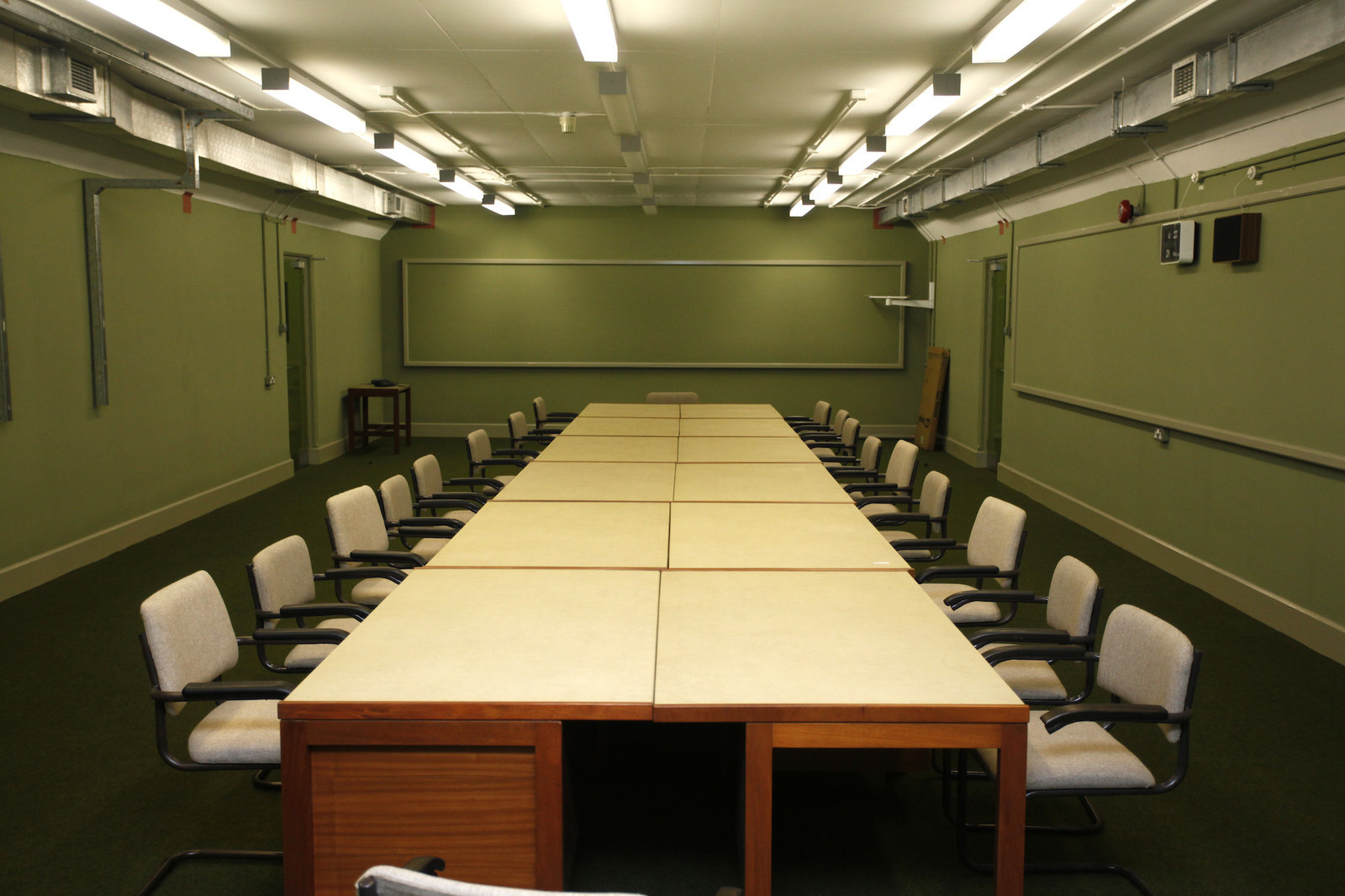 The bunker, which was built in the 1980s to protect key government figures from a Russian nuclear strike, offers potential buyers a main conference and control room.
Just think of the planning meetings, dinner parties, board games, or first date opportunities! So impressive.
This bunker can also be a place of serious business, with control rooms galore.
Because we all know they don't make direct-to-world-leader analog office phones like they did in the '80s.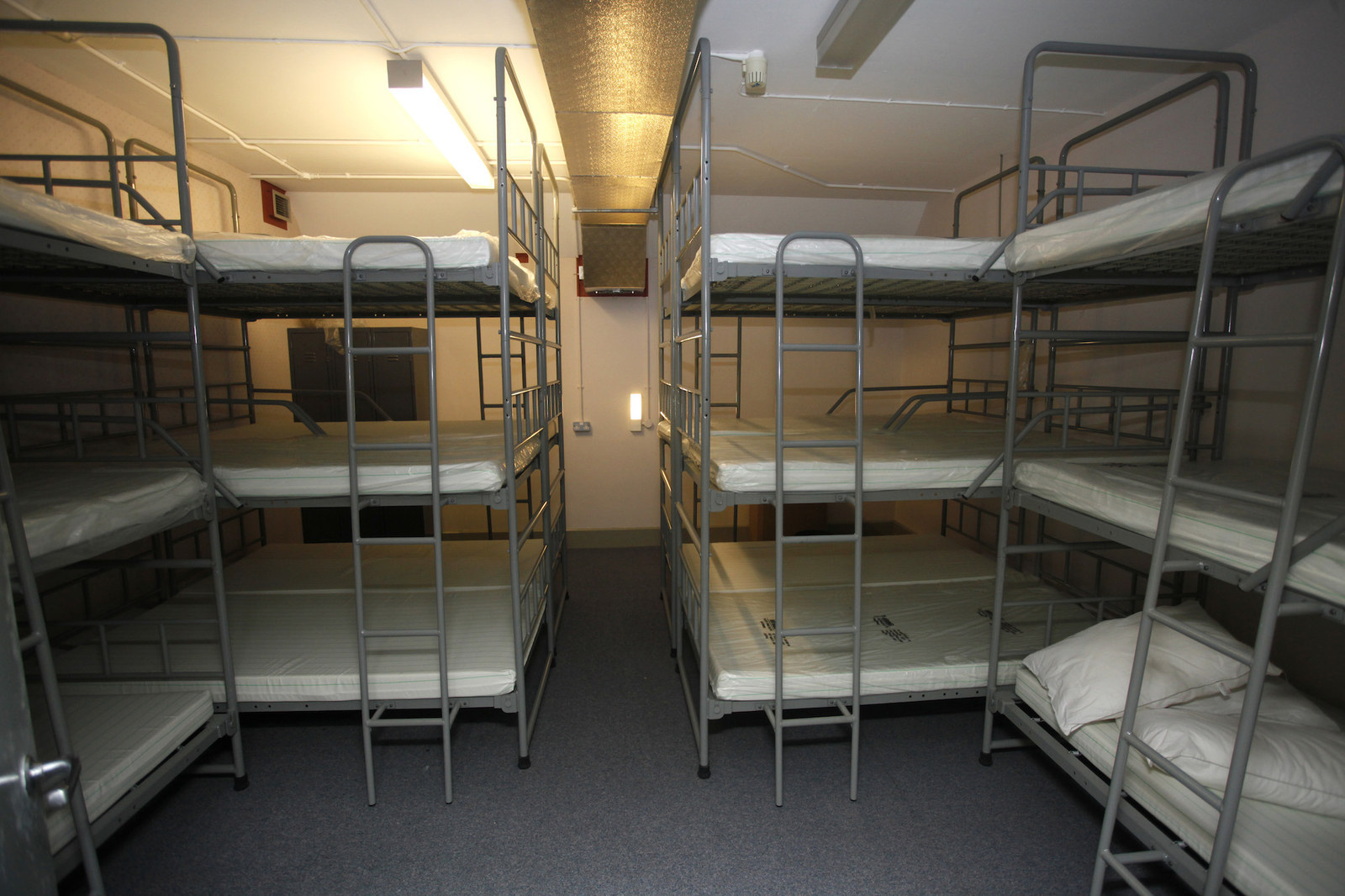 The new owner will also have access to 235 beds.
What you use them for will be your very private and secure business.
The bunker even offer unopened canned food in the kitchen area!
With canned "stewed steak," "carrots," "instant dried skimmed milk," and "chocolate sweets," already at the ready, a chef could really hit the ground running here.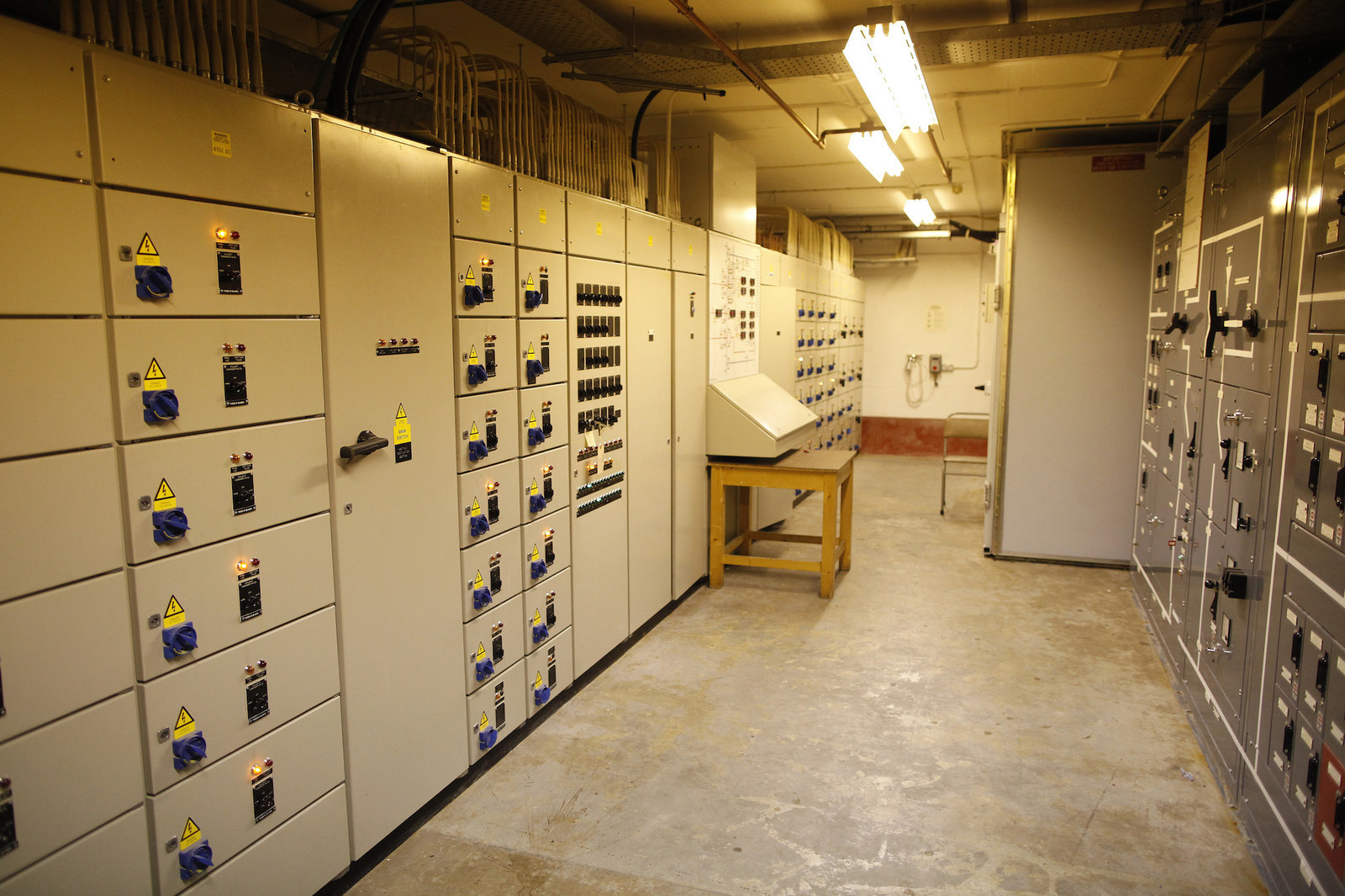 There is also an electrical control room that runs the underground bunker and who knows what else.
According to the AP, the bunker was a state secret until 2007. In it's real estate pitch, Northern Ireland says it could be used as a blast-proof storage facility, or possibly a tourist attraction.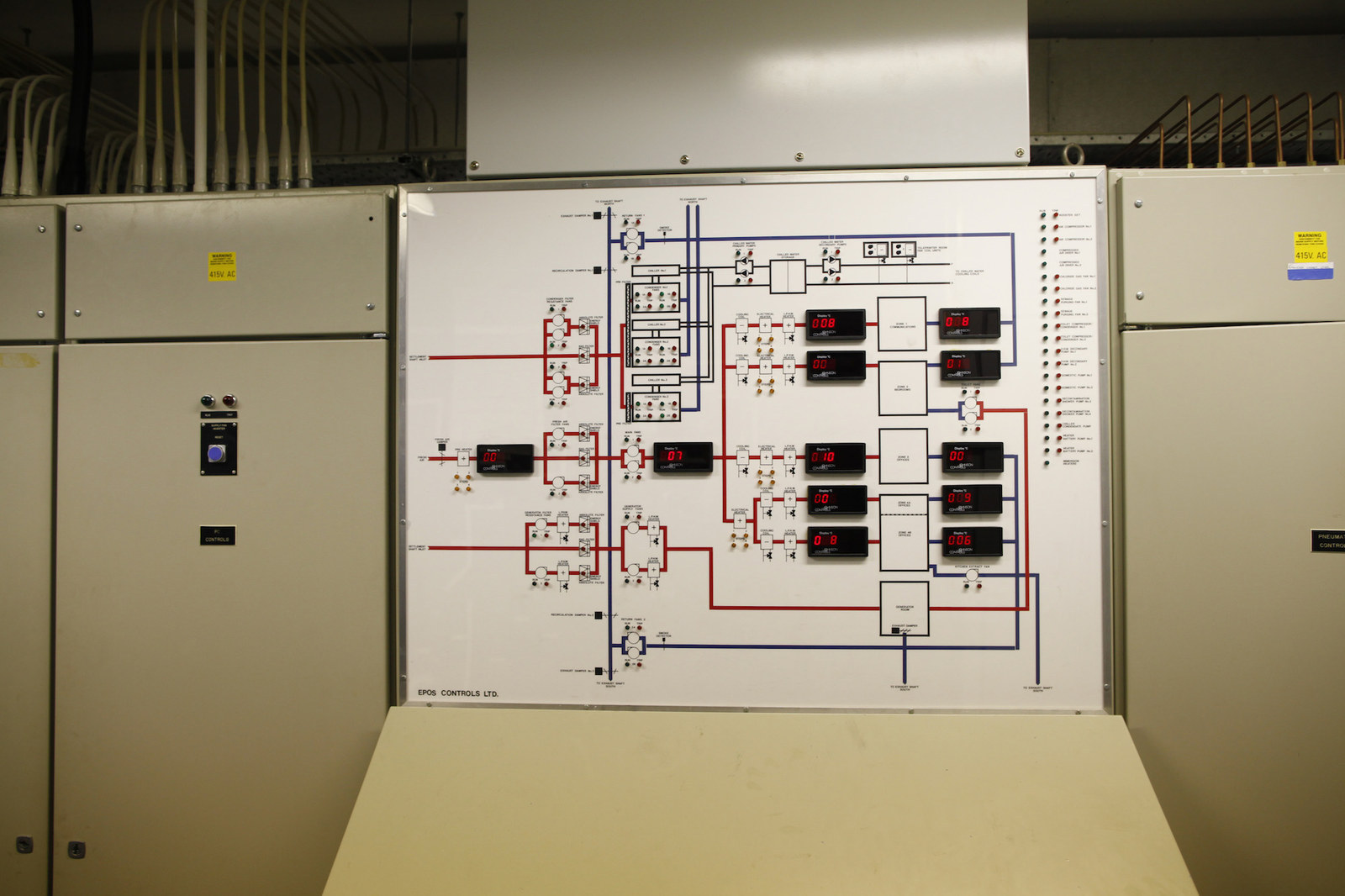 Coooool.