These Mountain Lion Kittens Were Just Discovered Near Los Angeles
Too. Much.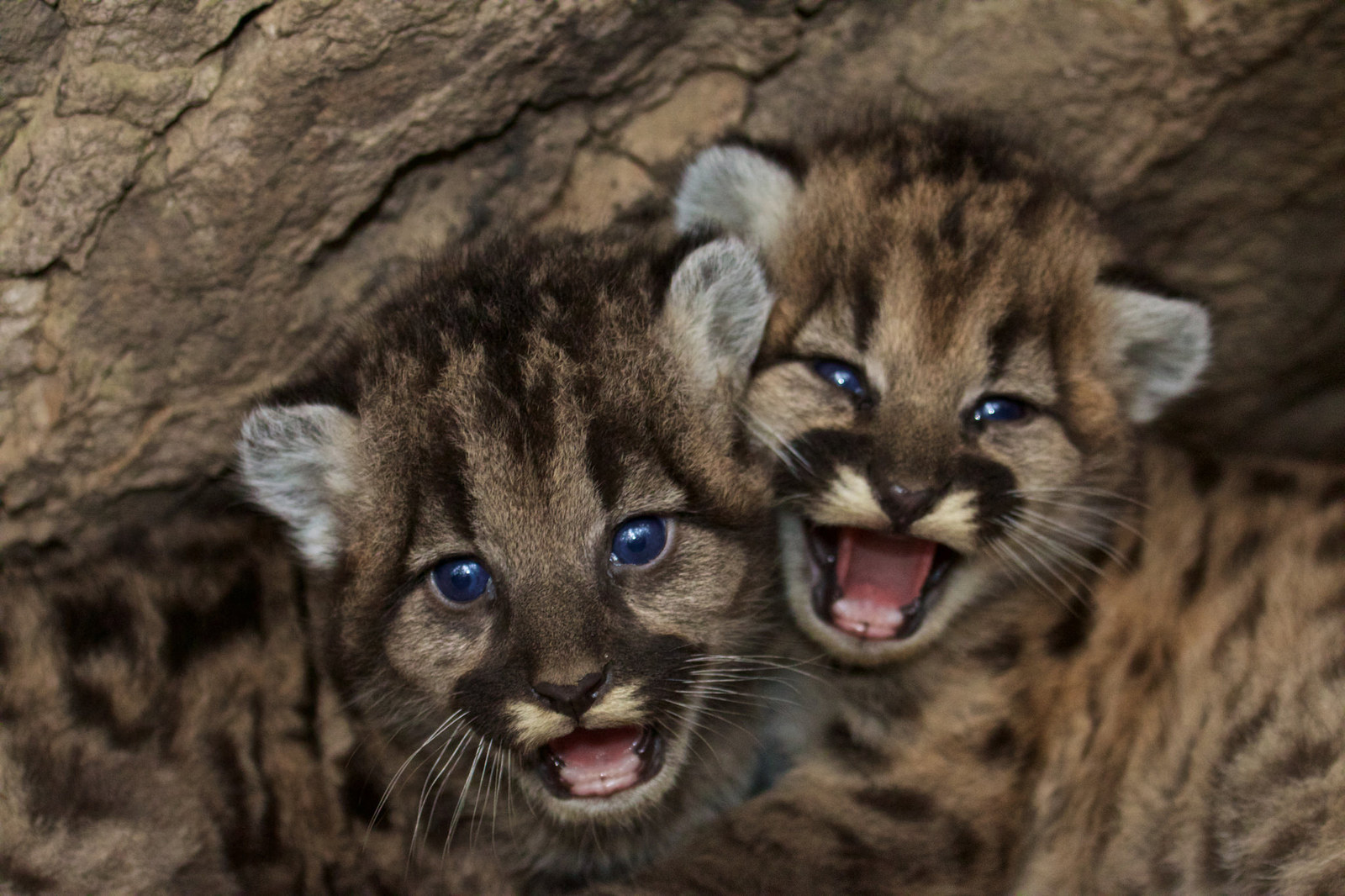 Two more mountain lion kittens were just discovered in the mountains that jut into the greater Los Angeles area, wildlife officials announced Thursday.
The brother and sister, identified as P-46 and P-47, were implanted with tracking devices after researchers located their den in a remote area of the Santa Monica Mountain Range, according to the National Park Service.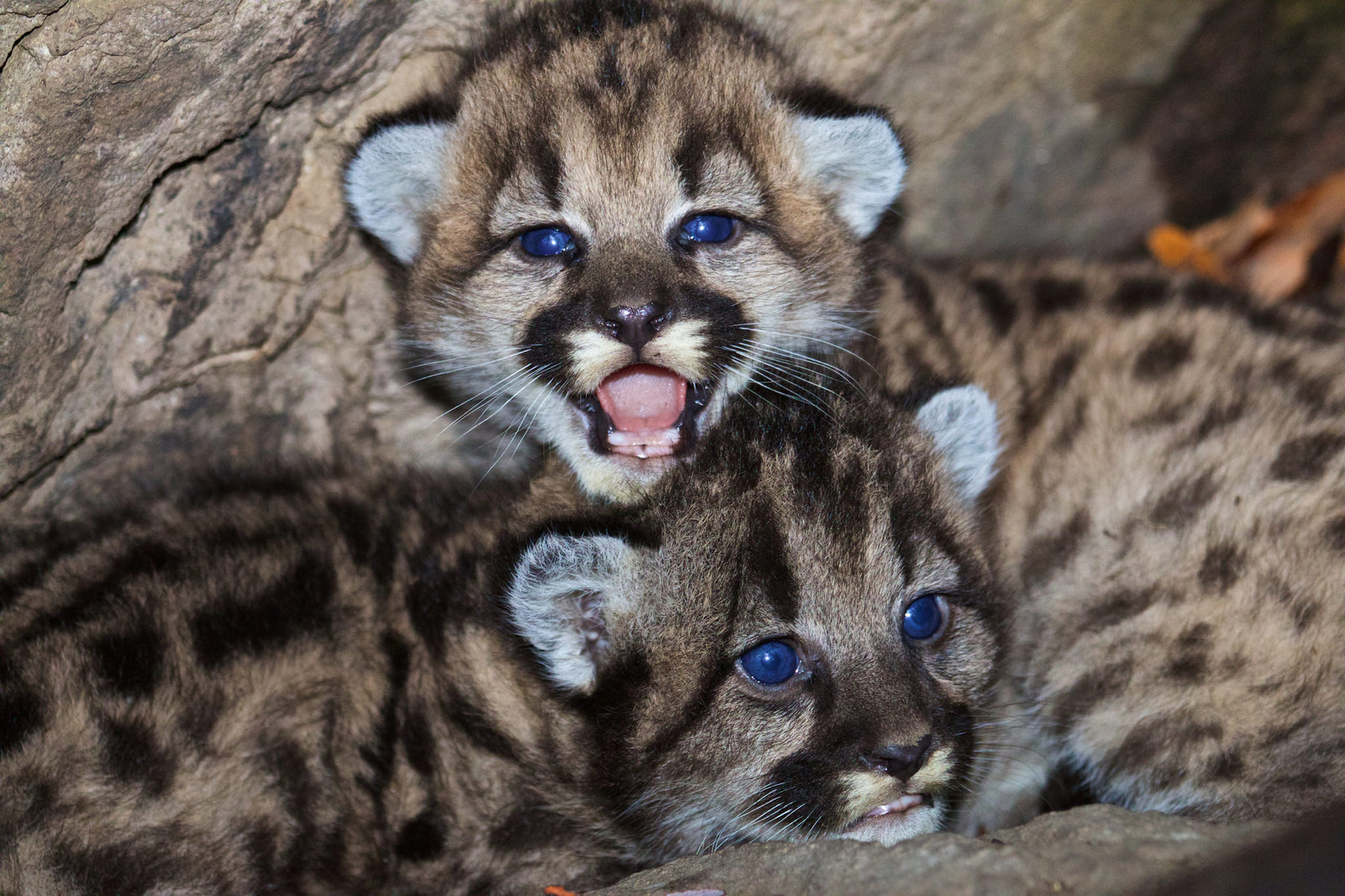 They are just the latest addition to a mountain lion population that, despite the dangers and limits posed by a dense urban area and freeway network, continues to thrive.
"We continue to see successful reproduction, which indicates that the quality of the natural habitat is high for such a relatively urbanized area," Jeff Sikich, a biologist for Santa Monica Mountains National Recreation Area, said in a statement. "But these kittens have many challenges ahead of them, from evading other mountain lions, to crossing freeways, to dealing with exposure to rat poison."
The kittens' mother, P-19, has herself been tracked by biologists since 2010 — when she was just a few weeks old. Researchers were able to find her latest litter based on the way her GPS locations were localized over a three-week period, indicating that she was likely denning, the park service said.
The den was well-hidden among large boulders and thick brush, which can be seen in a video of kittens being a bit spunky as biologists approached.