The Grand Canyon Turned Into A Sea Of Clouds In A Rare Weather Event
A cloud inversion occurred Thursday at the national park, a weather event that only happens there about once every several years.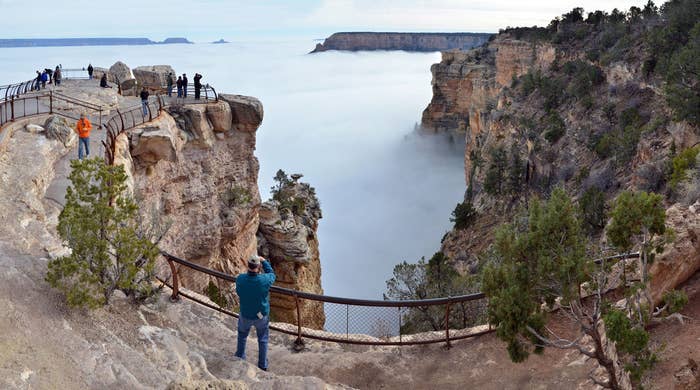 A cloud inversion occurred Thursday, shrouding one of the most impressive aspects of the 277-mile long Grand Canyon from view.
Since the Grand Canyon is so massive, it could take days for the clouds to clear of its deep ravines, officials said. To put things in perspective, the canyon, which has been slowly cut by the Colorado River, averages 4,000 feet deep for its entire 277 miles. At its deepest point, the canyon is 6,000 feet deep and is 18 miles at its widest, according to the National Park Service.
That creates a huge holding tank for trapped moisture.
The National Park Service released this time lapse video of the canyon filling up.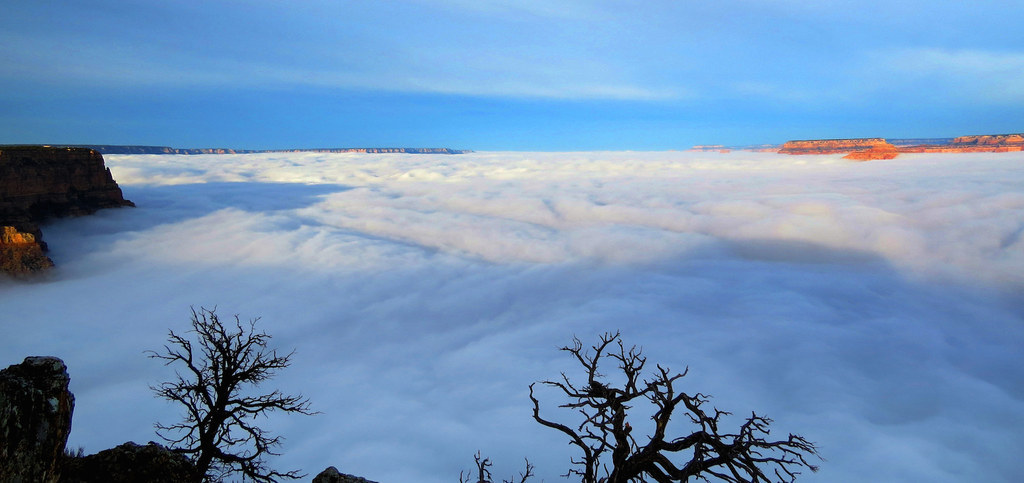 So how does it happen?
A cloud inversion occurs when a layer of warmer air above "caps" the cooler air below, essentially keeping it from rising.
It most likely happened this time because fog that has been shrouding parts of northern Arizona accumulated in the Grand Canyon overnight. Without any wind to clear the fog out, it built up into a sea of clouds. Then as the sun rose and warmed the air overhead, the clouds were trapped.
Cory Mottice of the National Weather Service told the Associated Press that the weather event happens about once every several years, although a similar cloud inversion filled the Grand Canyon last year as well.
For reference, here's the Grand Canyon in all its clear-day glory.