The Texas state trooper charged with perjury in the jail death of Sandra Bland was officially fired Wednesday.
Brian Encinia was indicted by a grand jury in January for allegedly lying in a report about how Bland's confrontational arrest unfolded in July thanks, in part, to dashcam video that captured their interaction.
Three days after the 28-year-old was taken to the Waller County jail, she was found hanging in a jail cell with a plastic garbage bag around her neck.

Bland's death sparked protests and attracted the attention of Black Lives Matter activists who demanded an investigation into how she died while in custody. However, the coroner ruled her death a suicide and no one was charged in her death.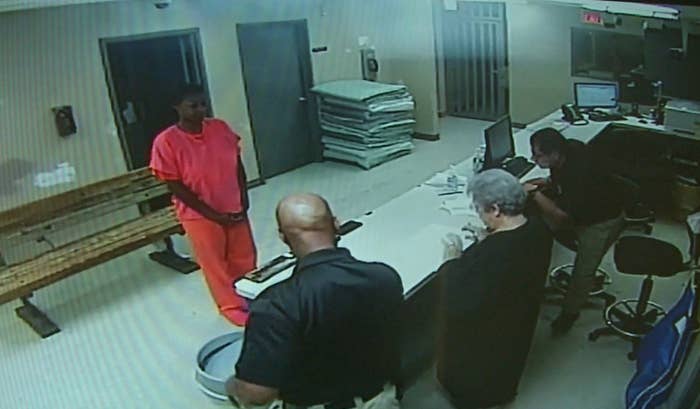 Encinia, though, was eventually indicted for allegedly lying in an arrest affidavit, describing Bland as "combative" and confrontational. In the dashcam video, Encinia can be seen drawing his stun gun and yelling at Bland as she refuses to heed orders to get out. At one point, he tells her "I will light you up!" and, when she eventually does get out of her car, a scuffle ensues off camera.
If Encinia is convicted of the misdemeanor perjury charge, prosecutors say he could face up to a year in jail and a $4,000 fine.

After the Texas Department of Public Safety (DPS) announced that termination proceedings would begin in light of the indictment, Encinia invoked his right to a meeting with the director to discuss his termination.
But his termination letter, DPS Director Steven McCraw said that after careful consideration, "no cause" was presented to alter his decision.

Encinia's attorney, Larkin Eakin, has said his client was only trying to protect himself during the encounter with Bland. The termination could still be appealed to the Texas Public Safety Commission.

A civil wrongful death lawsuit filed by Bland family remains ongoing.