Gisele Bündchen, one of Brazil's greatest exports, retired from the fashion runway on Wednesday.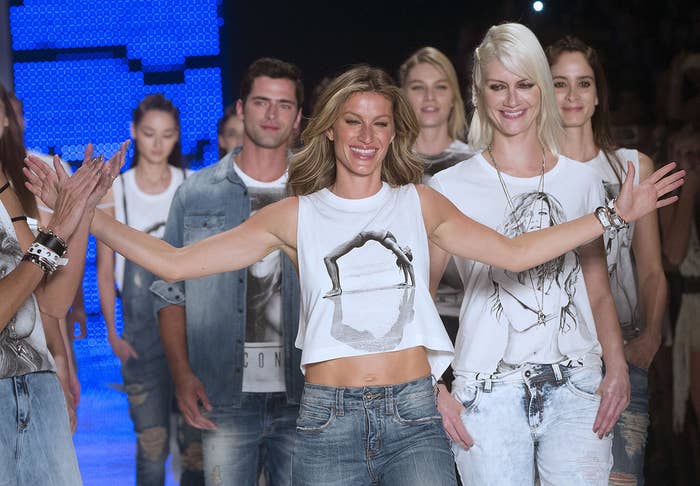 Here she is taking one of her last walks.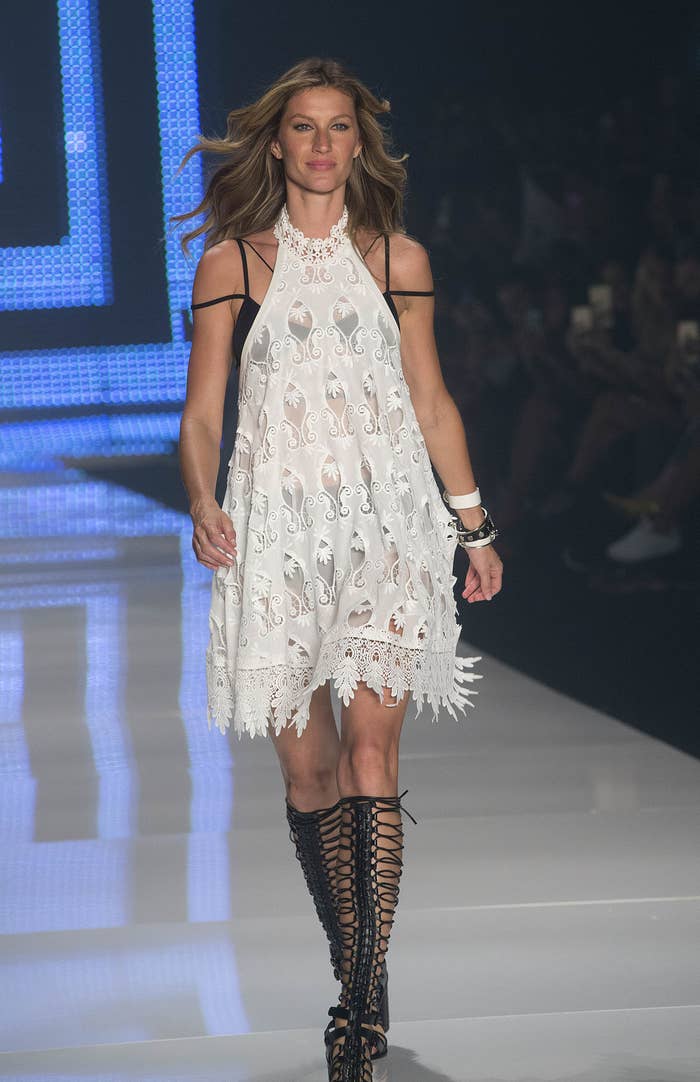 With her husband, NFL quarterback Tom Brady, watching on.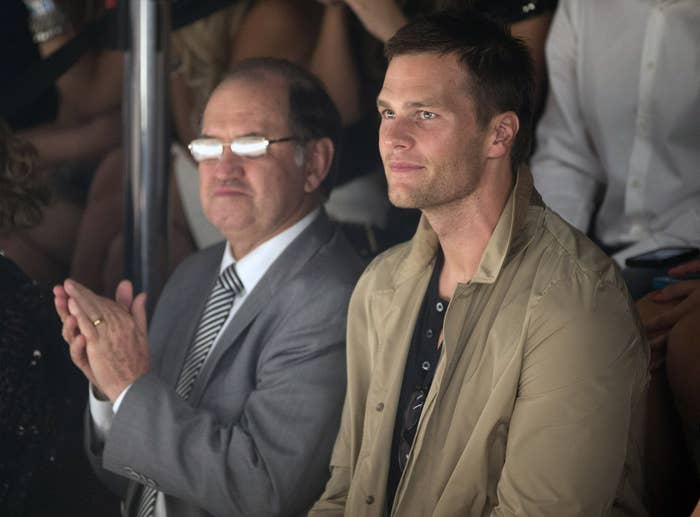 In a post on her Instagram account, the supermodel said she was grateful for her career and that she planned to continue work in "other facets" of the industry:
"Today after 20 years in the industry, it is a privilege to be doing my last fashion show by choice and yet still be working in other facets of the business.
"I am grateful that at 14, I was given the opportunity to start this journey."
Bündchen — who has two fashion lines, one for lingerie, one for sandals — also reportedly wants to spend more time with her two young children and pursue other projects.
In an interview with Brazilian newspaper Folha de Sao Paulo, Bündchen also said it just felt like the right time.
"Automatically my body tells me if what I do is worth it, and it asked to stop," she said. "I respect my body, it's a privilege to be able to stop."
While she isn't leaving the business entirely, the 34-year-old's announcement was a striking reminder of the longevity of her career.
In a cutthroat industry where most models measure their careers in seasons, maybe a couple years, Bündchen has only seen her star rise since getting her start at age 14.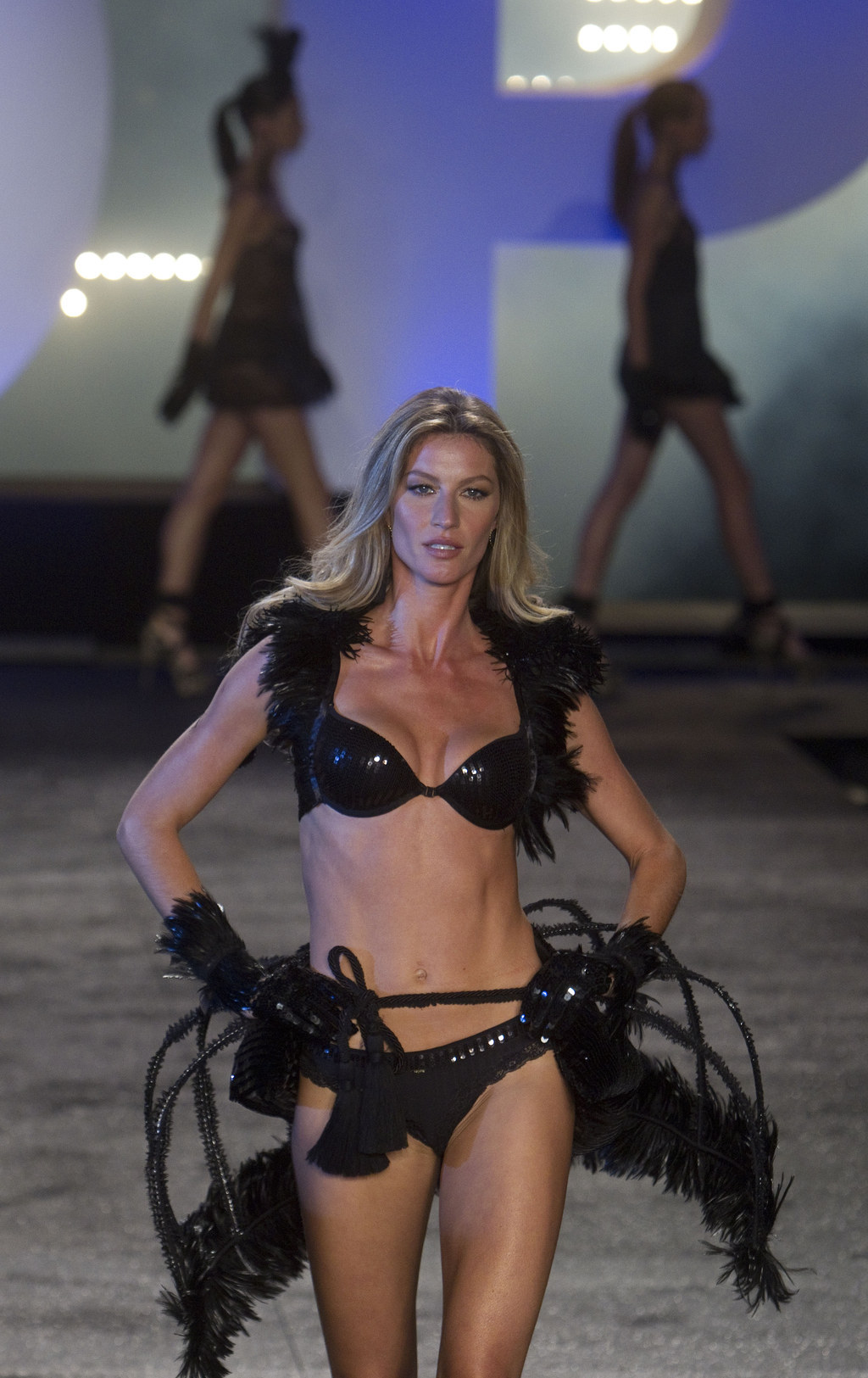 Bündchen found household fame as a Victoria's Secret runway star, but she dominated the commercial fashion industry in almost every medium.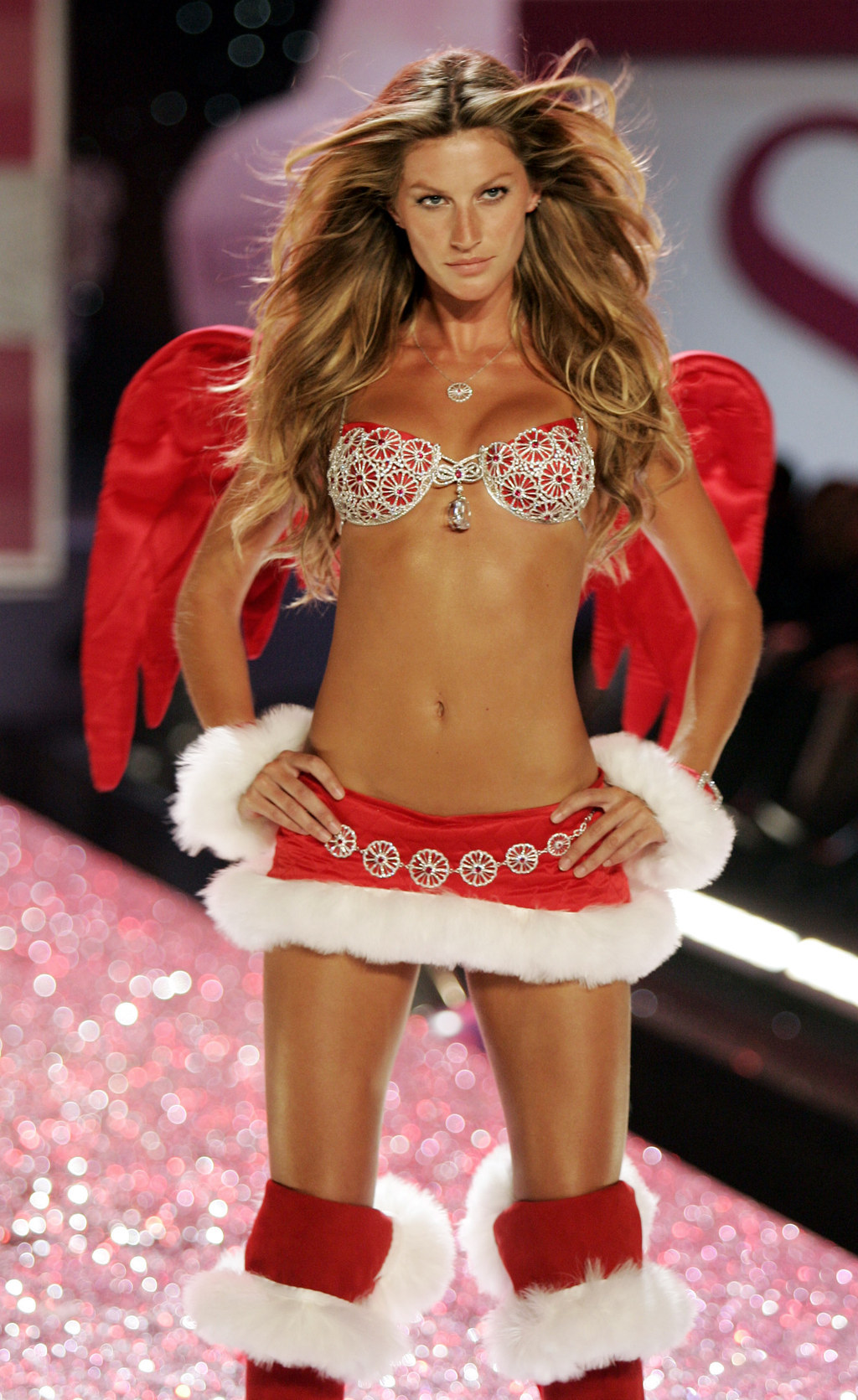 But the story of Bündchen's rise is just as legendary as her career.
Born to a middle-class family and raised with five sisters in Rio Grande do Sul — a destination for German immigrants — Bündchen was discovered by a modeling agency at age 14. She moved to New York to start working runways, and by the time she was 20, her meteoric rise had begun.
All that work translated into serious money. In 2014 alone, Forbes magazine estimated Bündchen's earnings at $47 million, making her the highest-paid model.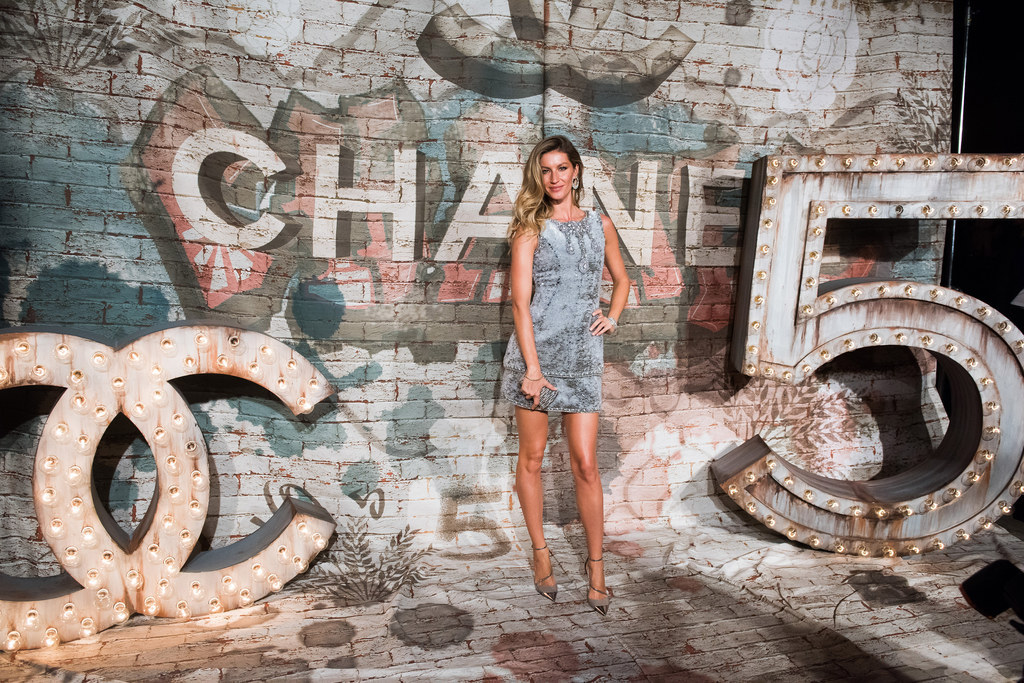 That's more than what Brady, quarterback for the New England Patriots, made, btw.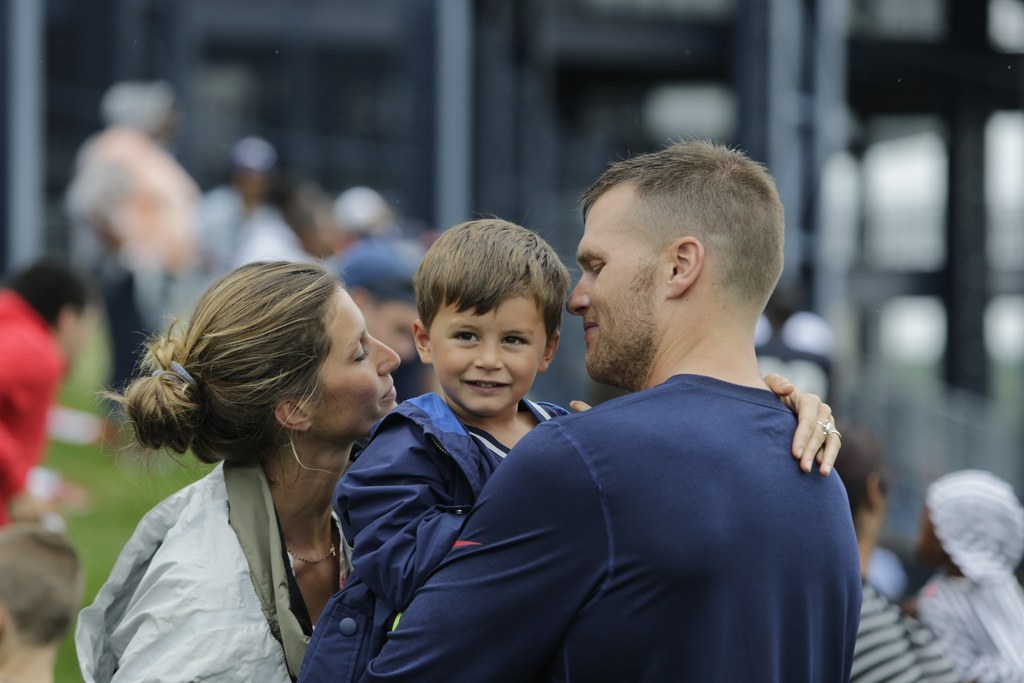 But before marrying an NFL QB, romantic interests of the world's reigning supermodel were the stuff of tabloid lore.
There was pro surfer Kelly Slater and, of course, the pairing that made tabloids sweat — Leonardo DiCaprio.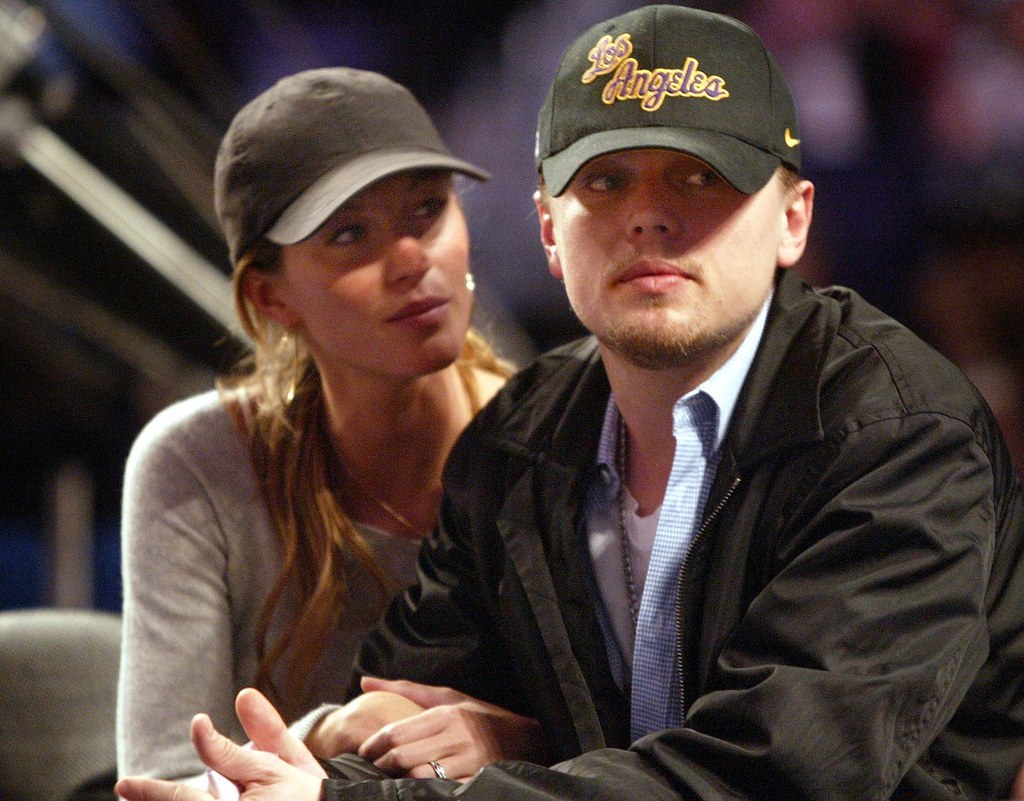 For her final walk, Bündchen chose Wednesday during São Paulo Fashion Week.
She wanted her last runway experience to be in her homeland, the Associated Press reported. And the designer? Brazilian streetwear brand Colcci, which she's been working with since 2005.
It is, literally, the end of an era.