Subway: "Serious" Complaint Was Made About Spokesman Jared Fogle
Subway on Friday announced that its internal review discovered one "serious" complaint about disgraced pitchman Jared Fogle dating back to 2011, and that it was "not properly acted upon."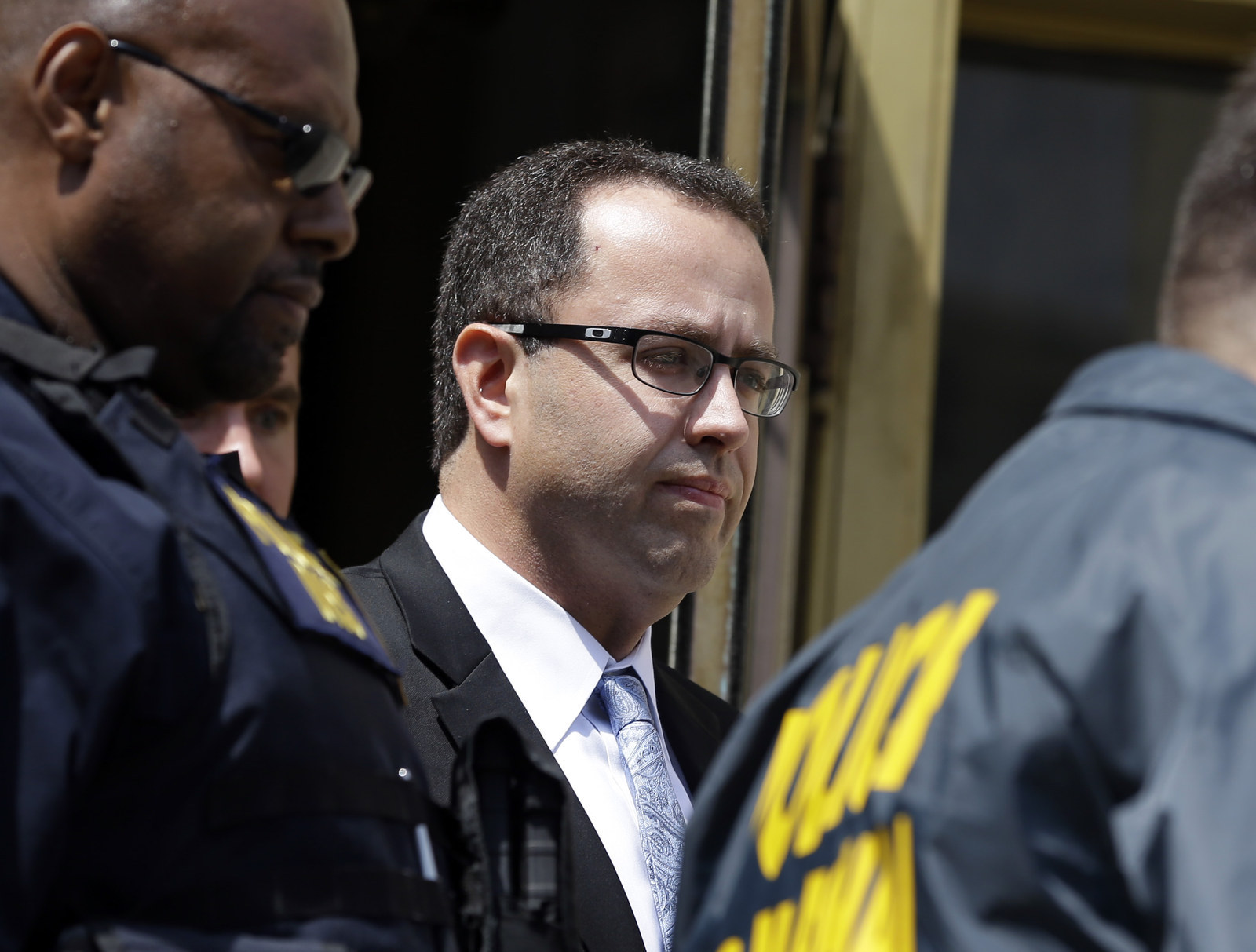 Subway on Friday said that it failed to properly act on a "serious" complaint lodged against pitchman Jared Fogle in 2011, but that there was nothing in the allegations "that implied anything about sexual behavior or criminal activity."
Fogle agreed to plead guilty in August to charges of sex with minors and distributing child pornography. Under the plea deal Fogle accepted in Indianapolis, he faces up to 12-and-a-half years in prison and will likely have to pay restitution to his underage victims.
Fogle was charged with traveling to New York City to pay minors for sex in expensive hotels. Authorities also said he received child pornography produced by co-conspirator Russell Taylor, who worked for a charity Fogle founded.
In its statement Friday, Subway said it reviewed more than 1 million comments submitted to the company, and of those, only the one complaint in 2011 was deemed to be serious. The complaint, submitted online, was from former Florida journalist Rochelle Herman-Walrond, who claims she worked with the FBI to record Fogle expressing interest in sex with minors, the Associated Press reported.
Subway did not elaborate on the nature of the 2011 complaint.
Authorities have so far not corroborated Herman-Walrond's account, but in Fogle's federal complaint , they mention multiple witnesses, including from Florida, who provided recordings to bolster their case.
Subway, which has since severed ties with Fogle, emphasized in its statement that, beyond the 2011 complaint, the company found "no further evidence of any other complaints of any kind regarding Mr. Fogle that were submitted to or shared with Subway."
"The harm caused to so many is inexcusable and we continue to extend sympathies to his victims and their families," Subway said.