Stormtroopers And A Giant Polar Bear Invade Paris Climate Talks
As world leaders try to reach a new global climate accord, demonstrators have been upping their game in Paris.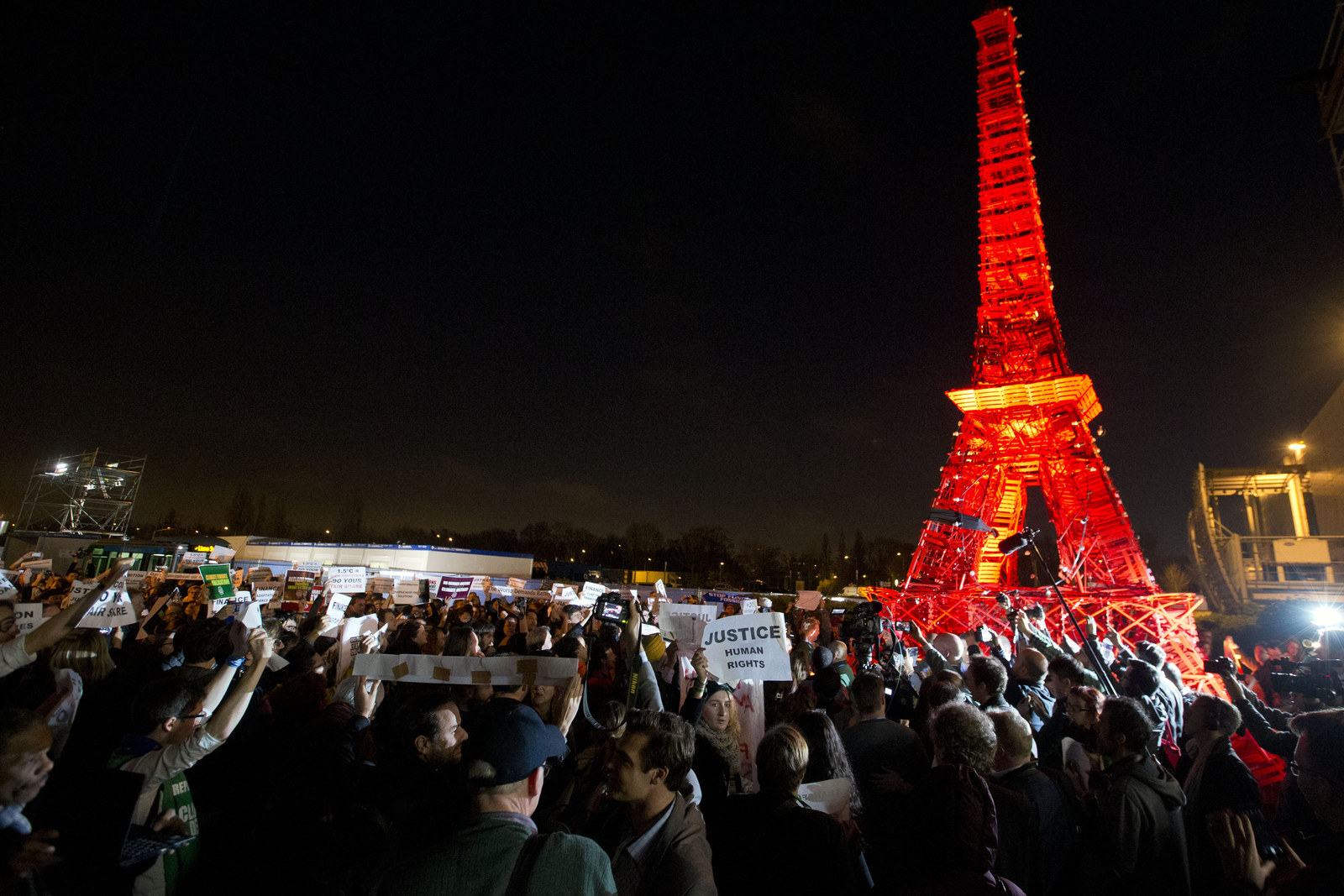 As world leaders try to reach a new accord in Paris to cut carbon emissions and slow global climate change, environmentalists and other special interest groups have been seizing the opportunity to stage their own show.
Global climate conferences always draw mass demonstrations, but in Paris — where leaders from more than 190 nations are trying to craft the first worldwide climate accord — activists have upped their visual game. Stormtroopers, a two-story mechanical polar bear, a mini-replica of the Eiffel Tower, and a group of angels have all made an appearance so far.
Here's a look at some of the more striking images coming out of the U.N. World Climate Change Conference 2015.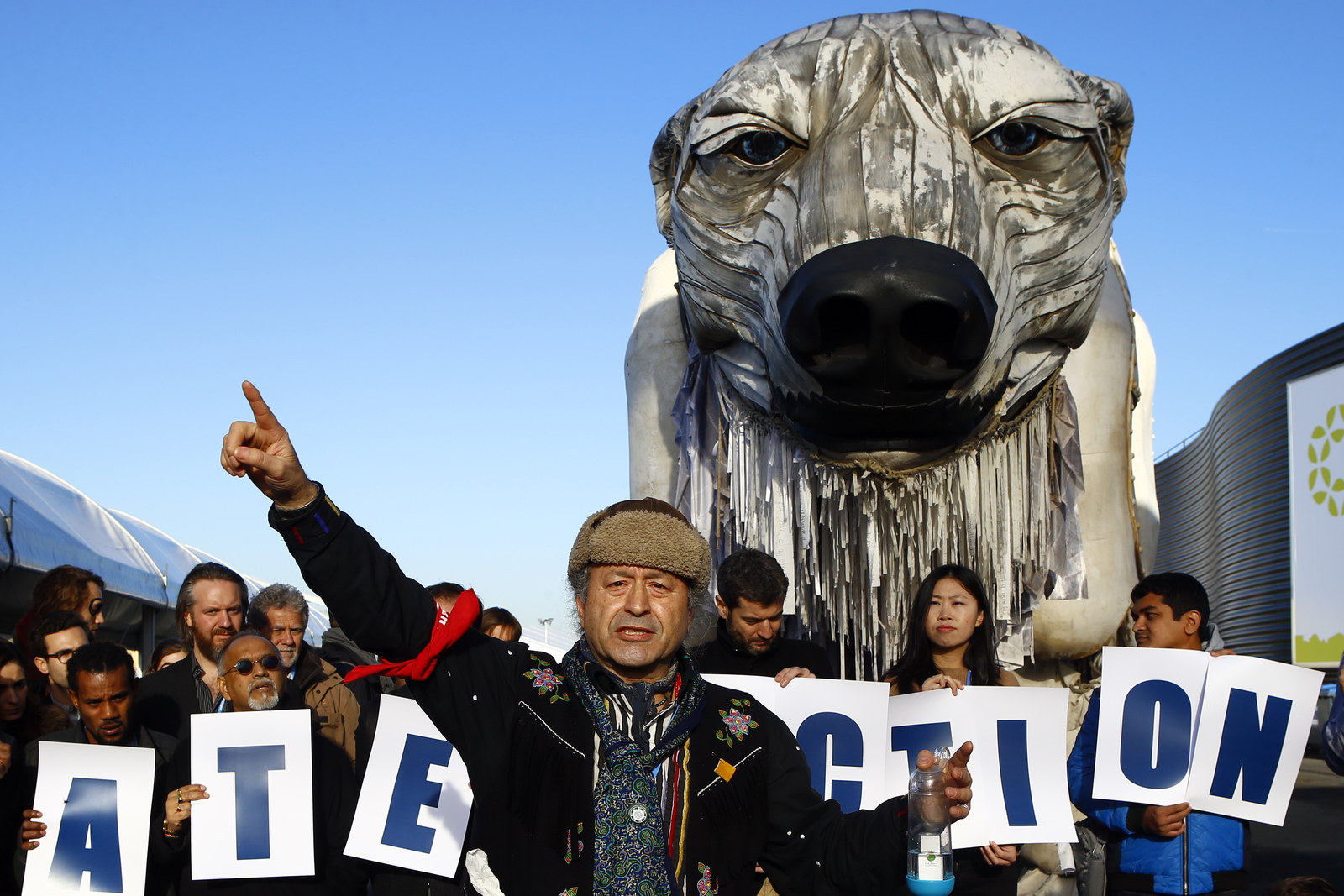 Chief Bill Erasmus of the Dene nation in Northern Canada marched with activists from Greenpeace during a protest in front of a two-story-high, mechanical polar bear called Aurora.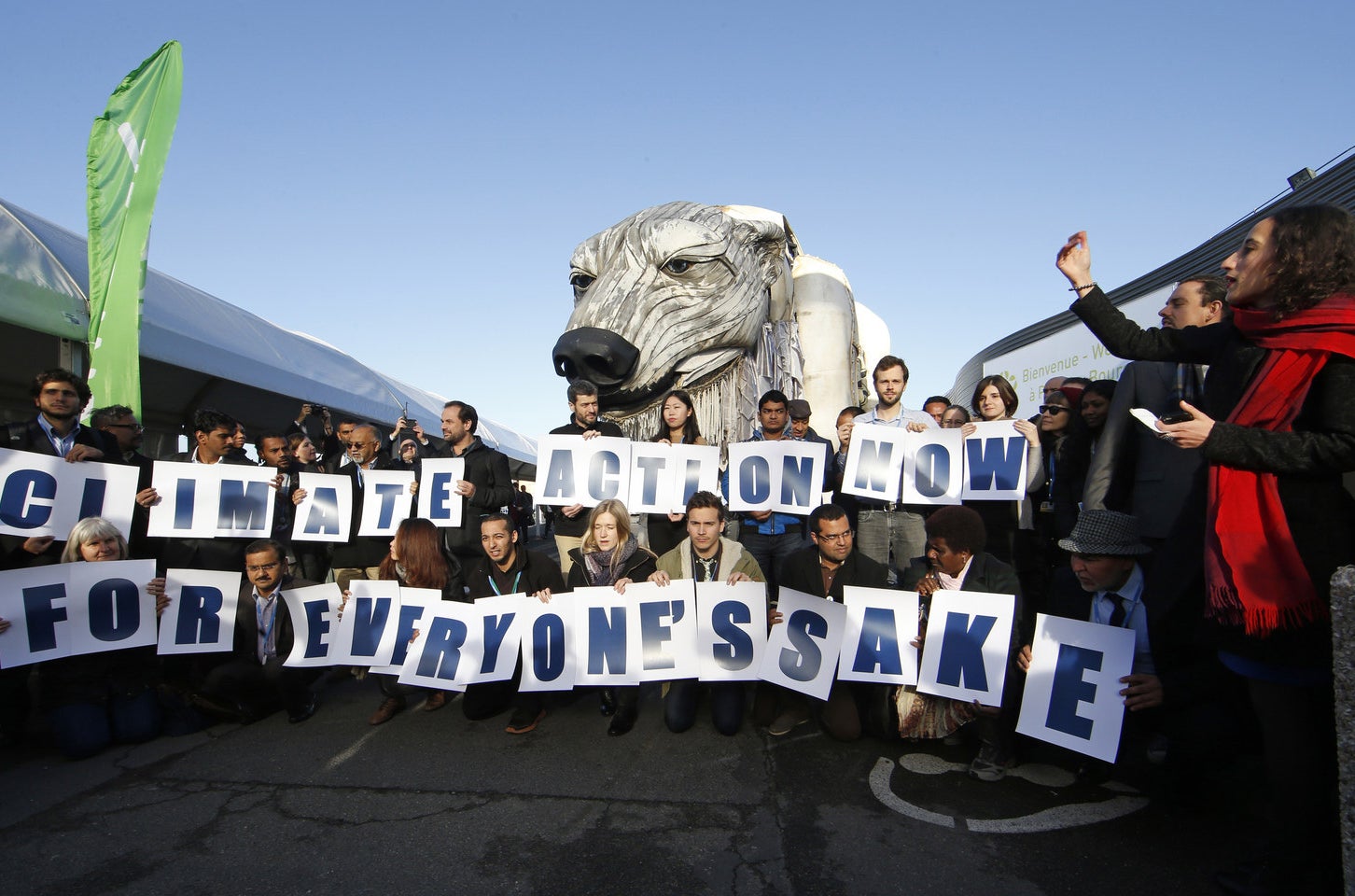 The demonstrators marched into the conference venue on Wednesday pressing for a climate agreement in the next 72 hours before the COP21 in Le Bourget, north of Paris, is slated to close.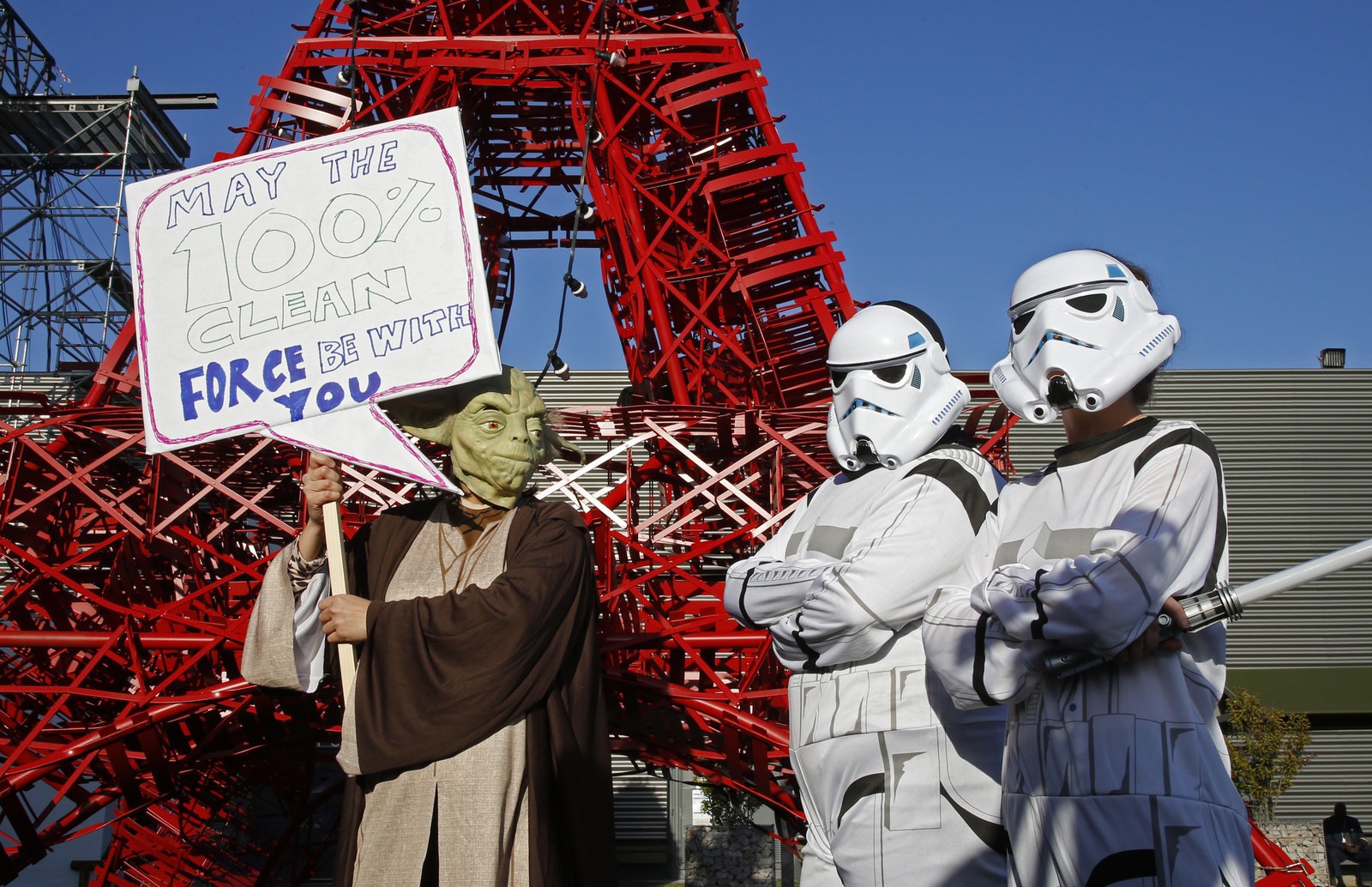 Activists from the Avaaz, an online network that brings activists together on issues around the world, dressed as Yoda and Star Wars stormtroopers. They stood in front of a replica of the Eiffel Tower, which has been used as a centerpiece prop outside the COP21 talks.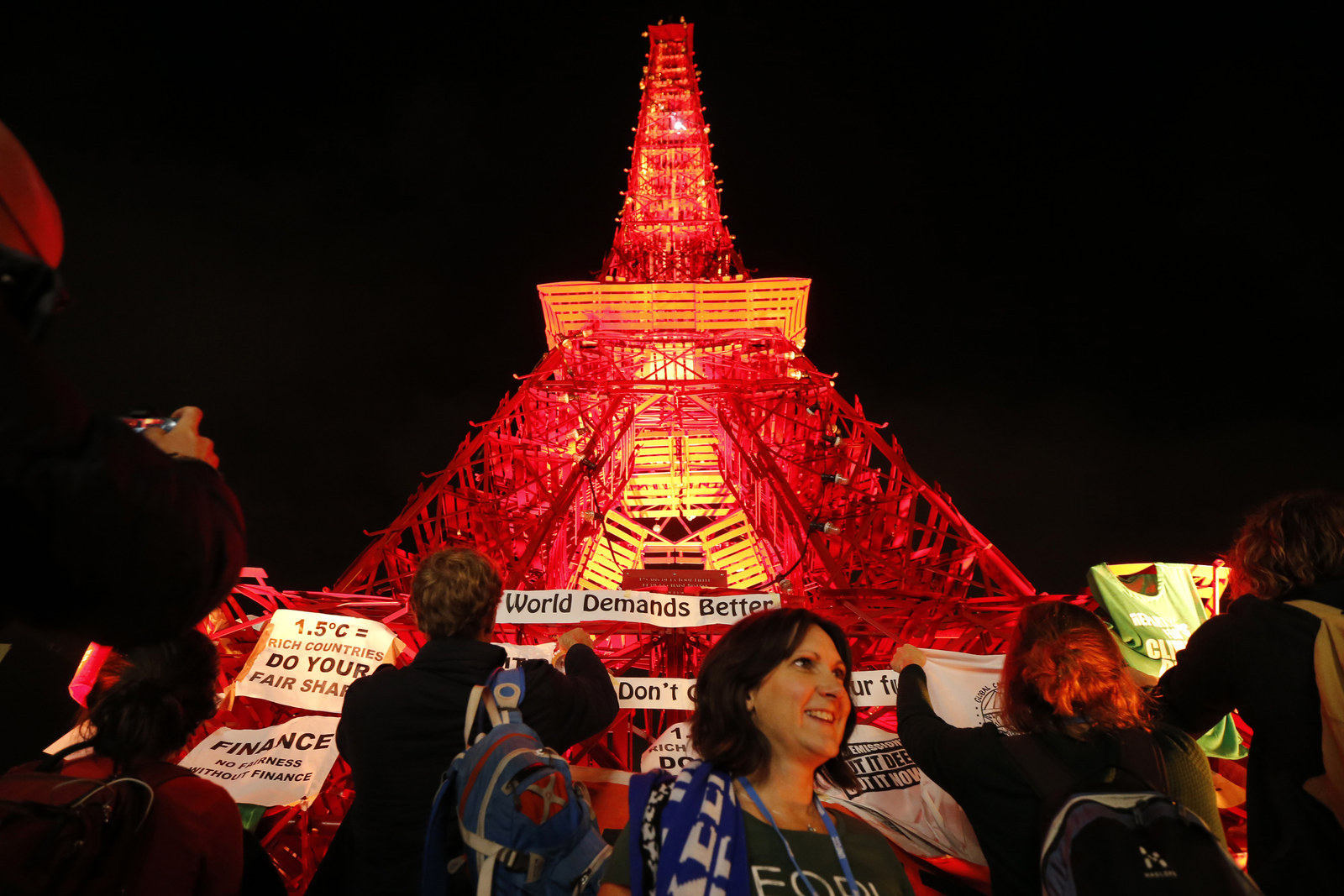 Demonstrators have used the structure to affix messages demanding action on a number of environmental issues, including parity among rich and poor nations.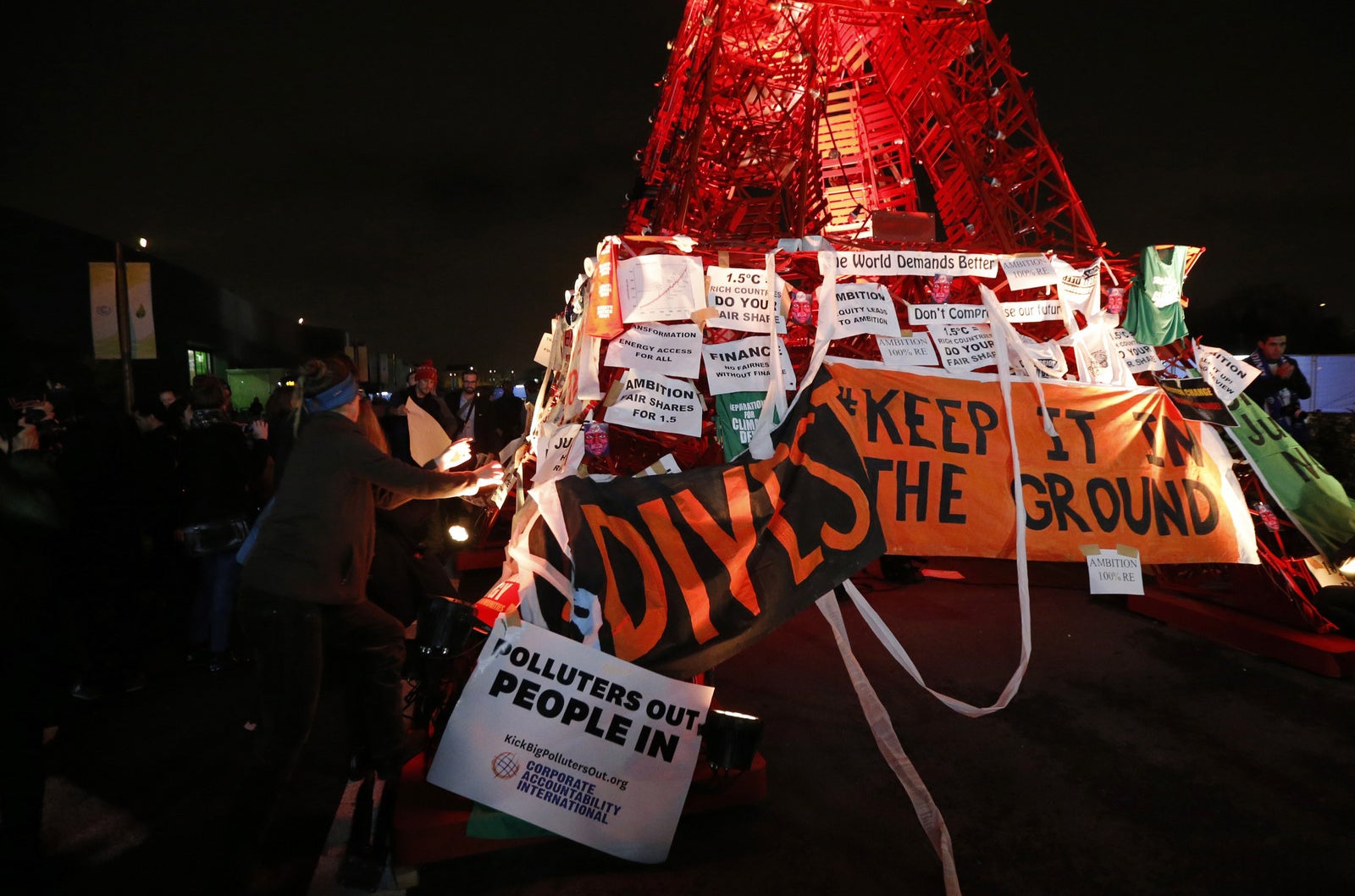 Activists of "Via Campesina" also gathered in front of the headquarters of French multinational food company Danone with red paint, while activists staged a protest outside the Louvre pyramid.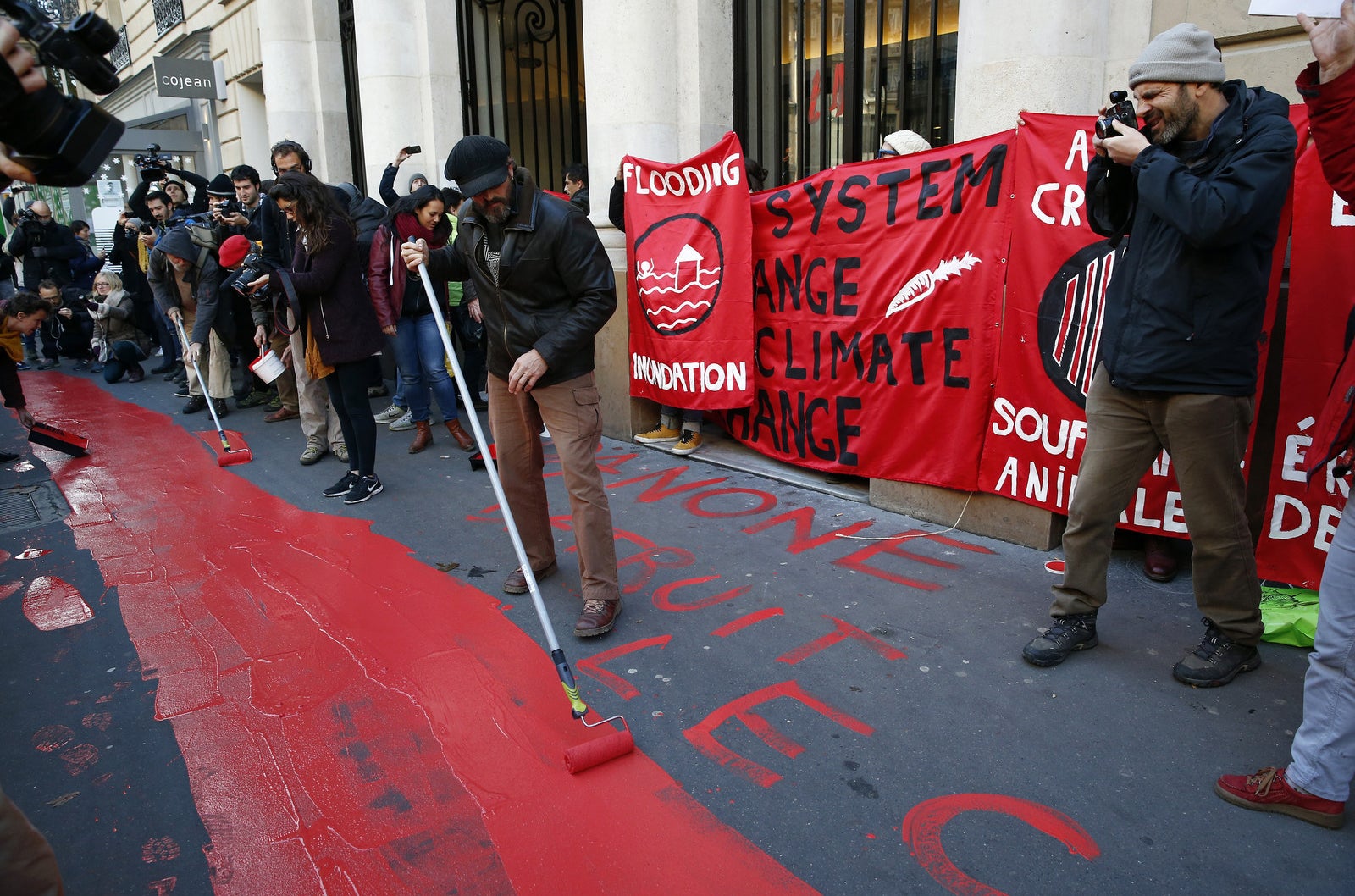 Dressed as angels and sporting umbrellas with the message "fossil free culture," the group called on the world famous museum to cancel contracts with French oil giant Total and Italian oil company Eni.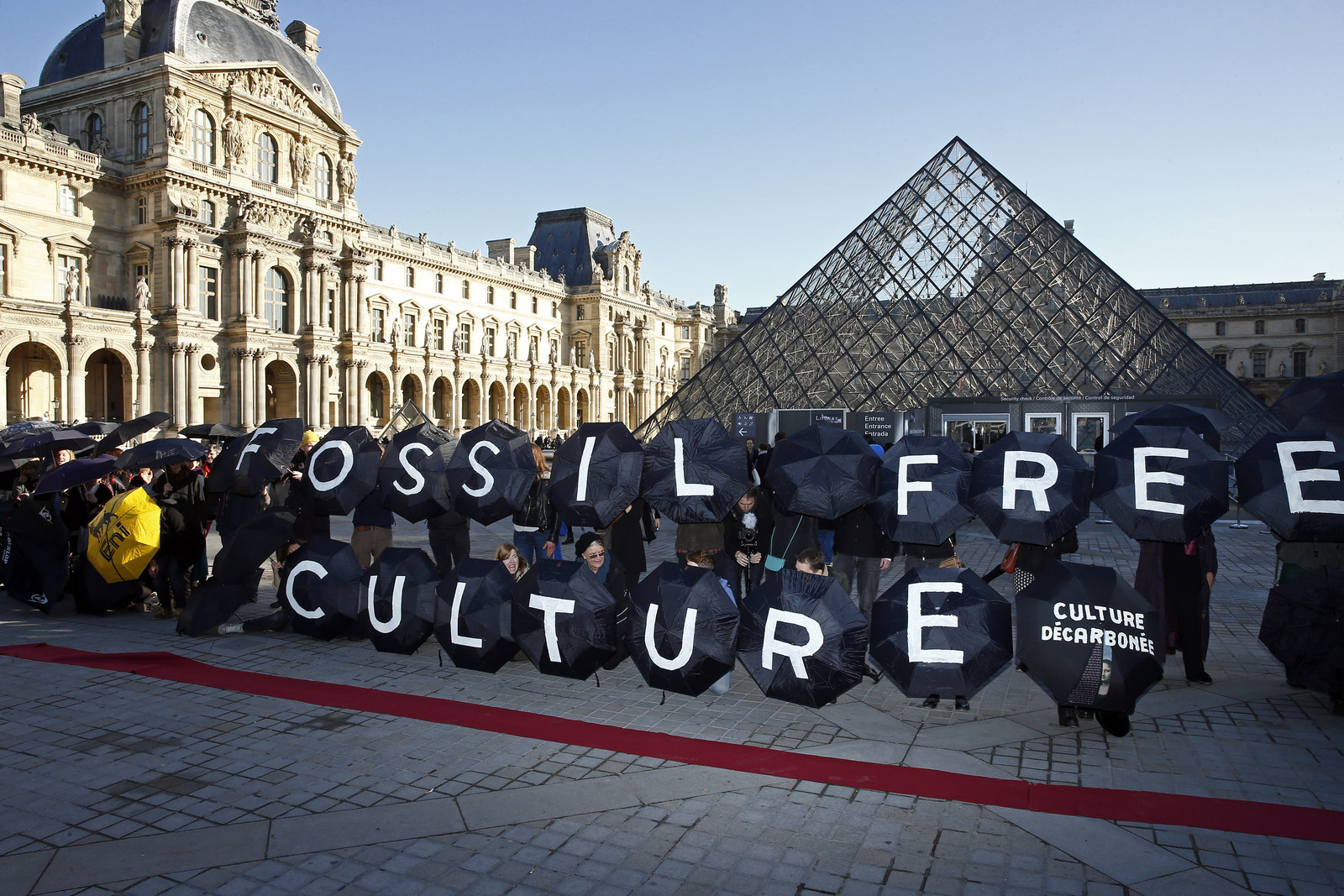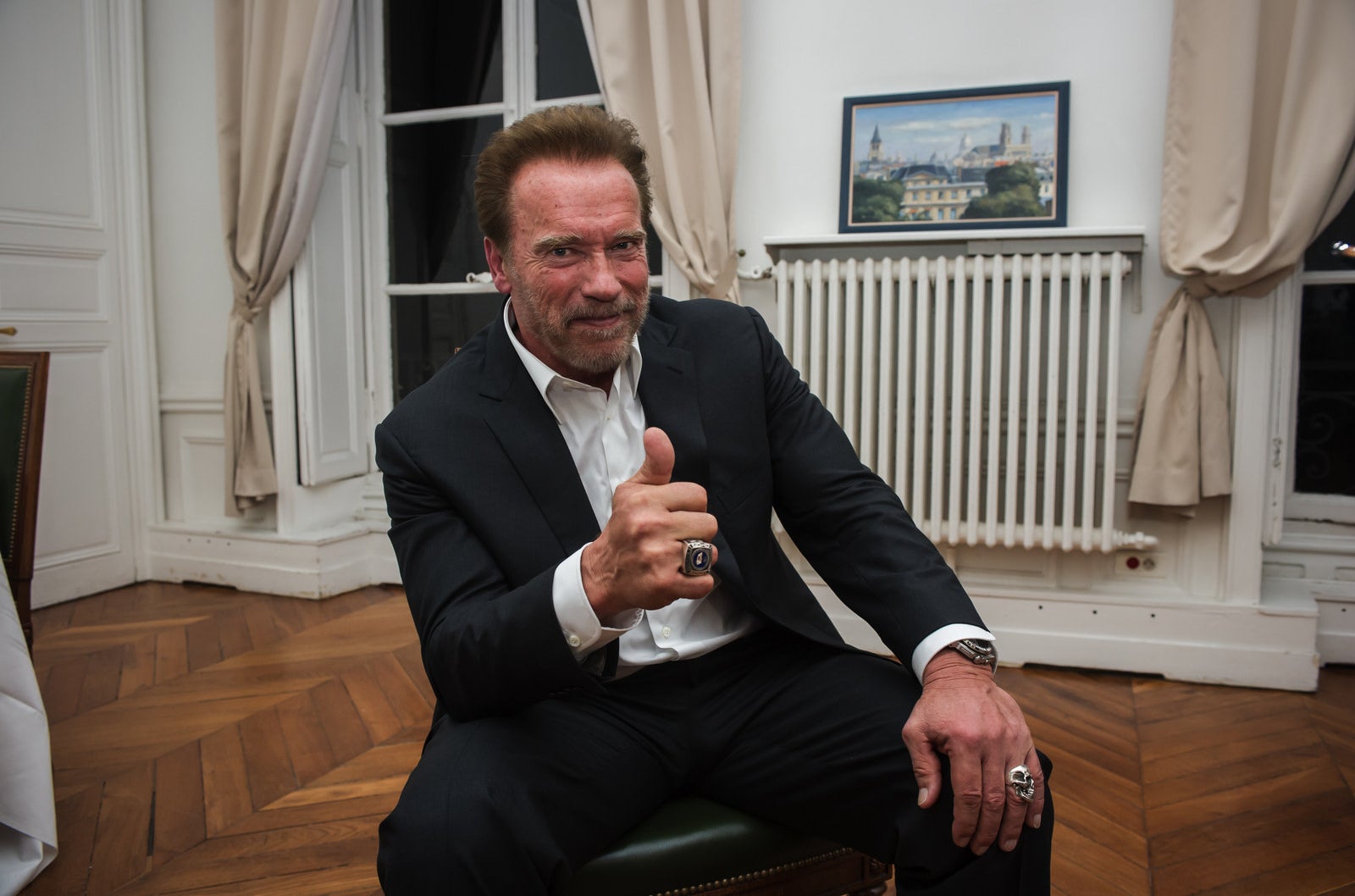 All of the optics and hoopla over the event is warranted, environmentalists say, since an agreement would coalesce the global response to climate change in a way that has eluded world leaders for decades.
The 1997 Kyoto Protocol only set greenhouse gas emissions targets for rich countries. A new accord out of Paris would, theoretically, unify most of the world community under a joint response to global warming.

However, there were signs Wednesday that the intricacies of appeasing such a broad coalition of governments with competing interests were diluting the potential outcome ahead of the Friday deadline.
The Associated Press reported that the new draft released by the U.N. climate agency is 29 pages, down from the 43 pages it was at on Saturday. There are reportedly about 100 places in the draft where decisions still need to be made.