Los Angeles Mayor Eric Garcetti Literally Slow Jammed A Public Announcement
"So stay safe out there, cats. And by that, I mean Los Angeles," ~Cool Mayor~ slowly jams.
From the same city that brought us "Carmageddon" and "Jamzilla" to warn of traffic doom, Los Angeles Mayor Eric Garcetti this week blessed the public with a slow jam. Literally.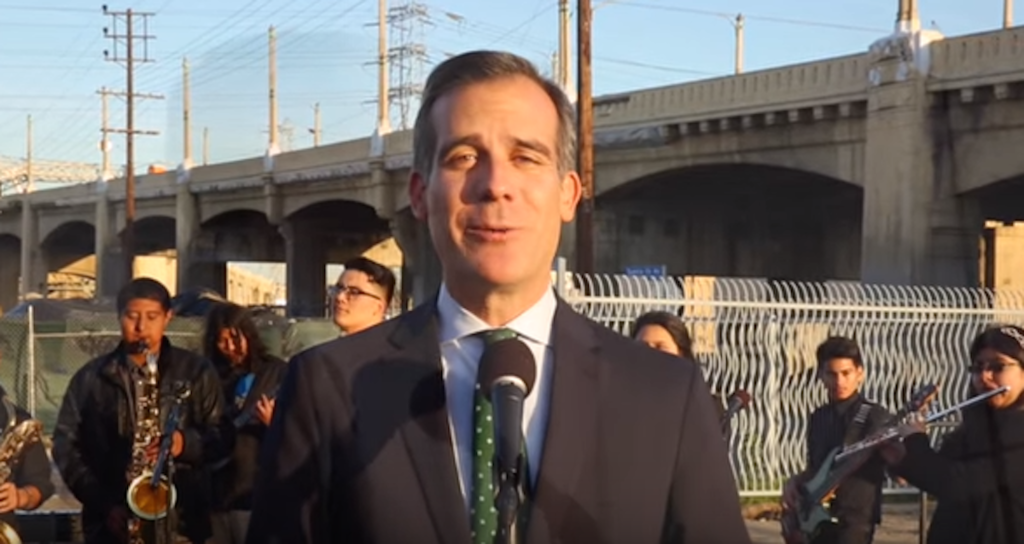 Garcetti recorded a public service announcement to warn L.A.'s car-loving populace about a planned bridge demolition that will close a portion of the 101 Freeway near downtown over the weekend.
And because this is Los Angeles, a full-scale marketing effort was created around a catchy hashtag.
Introducing...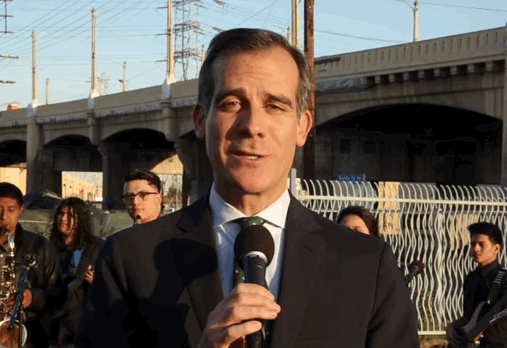 That's right. #101SlowJam is in full effect in L.A.
The 40-hour shutdown of a 2.5-mile stretch of the 101 Freeway begins at 10 p.m. Friday, allowing crews to start demolishing the historic 6th Street Bridge.
The bridge, which dates to the 1930s, has been deteriorating due to a chemical reaction in the concrete. The $449-million replacement is expected to be completed by 2019.
Over the course of the next three years, the iconic landmark will be replaced by a modern design.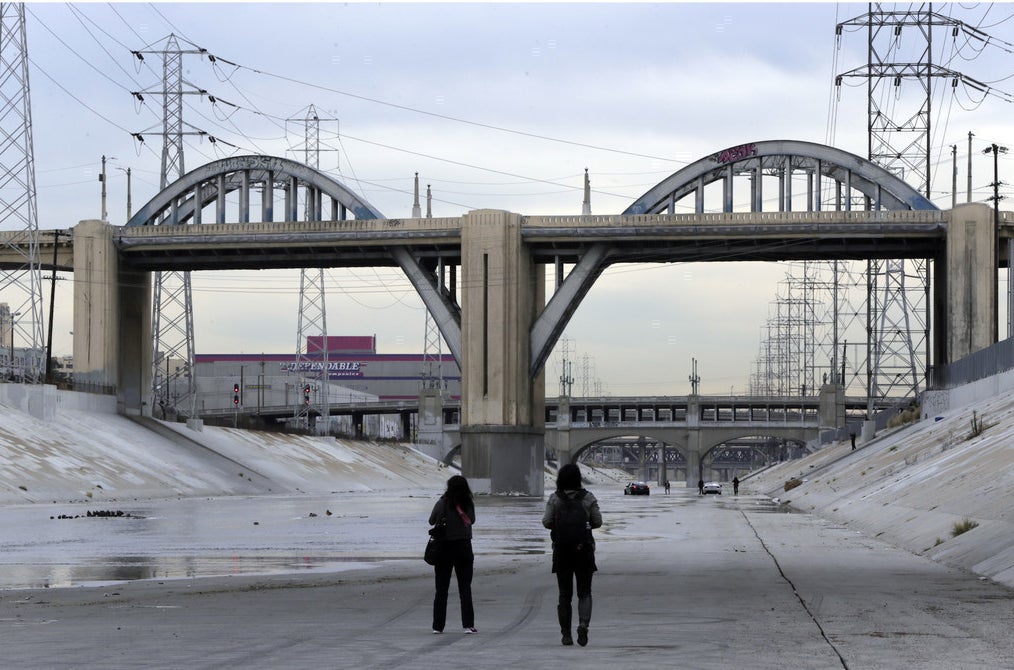 But it's the resulting closure of a major freeway in car-obsessed L.A. that has the media buzzing this week, using the #101SlowJam tag doled out by local officials to market their PSAs.
Thing is, officials have been partial to the marketing gimmicks ever since they happened upon the first mega hit: Carmageddon, which was used to warn motorists in 2011 of the weekend closure of a heavily used section of the 405 Freeway.
The fear mongering over a possible traffic disaster and the catchy marketing term was largely credited with keeping drivers off the road. So three years later, officials reprised their strategy for another 405 closure, coining the phrase Jamzilla.
At this point, it's practically become a standard media event.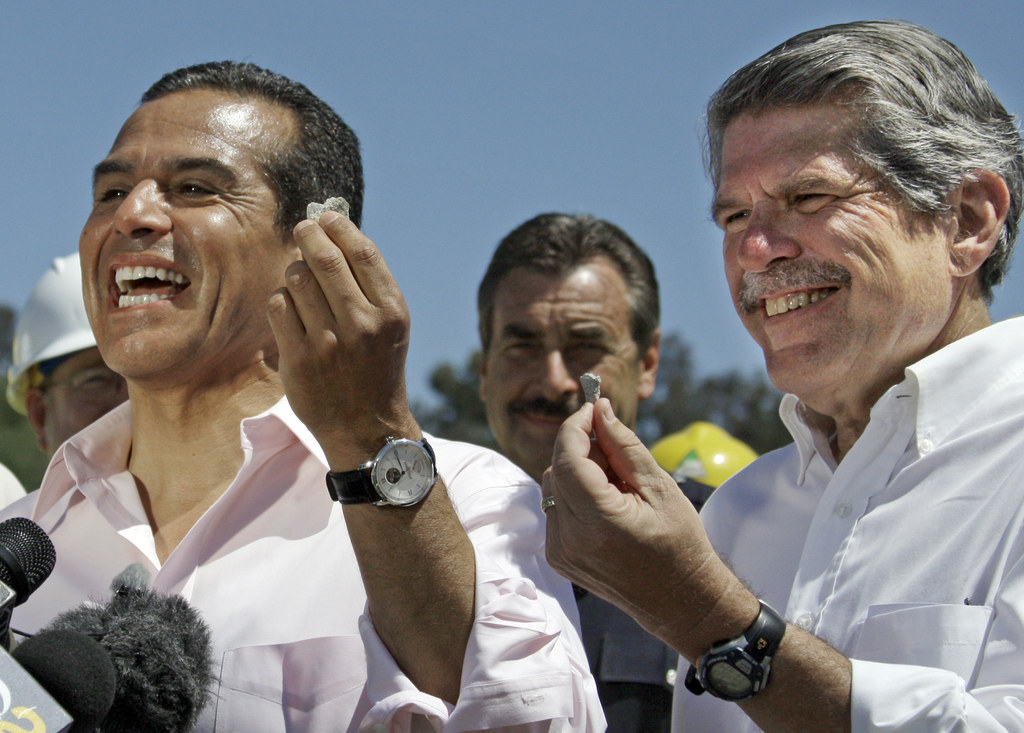 Residents even flock to see the ~show~.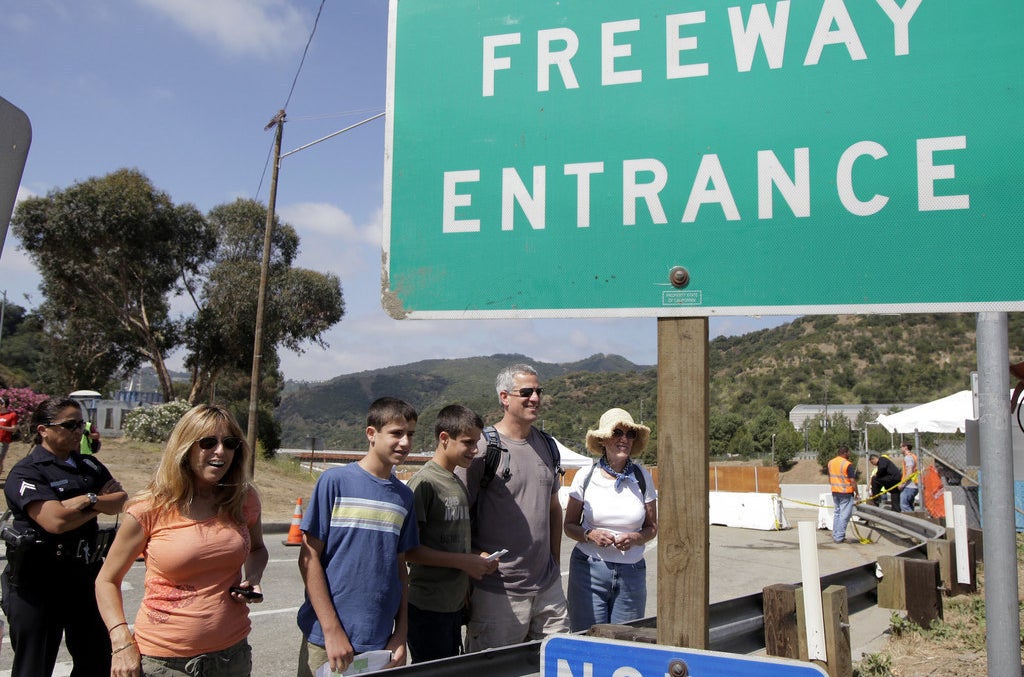 So Garcetti, as the current mayor, decided to make his own mark, tapping the talents of the Theodore Roosevelt High School jazz band.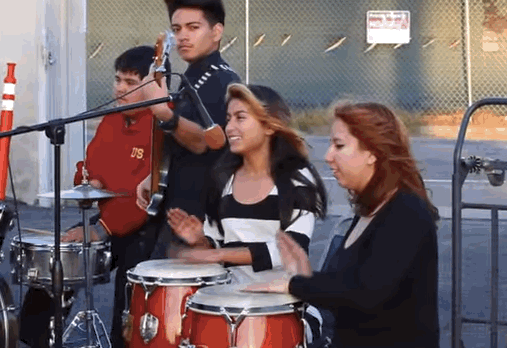 He brought words of comfort, even for your nighttime needs.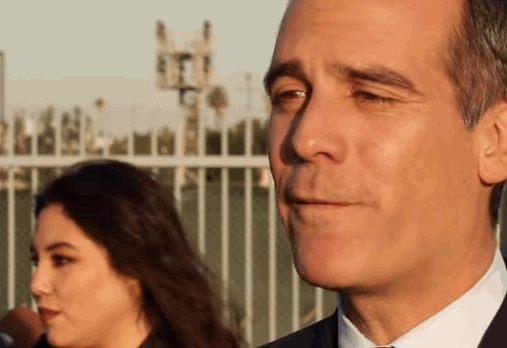 And the soothing voice of a back-up singer, complete with inspirational backlighting.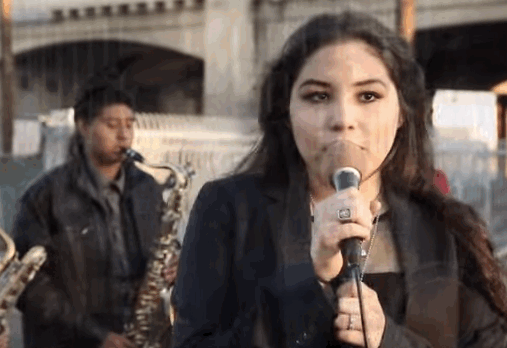 He spoke to our deep-seated fear.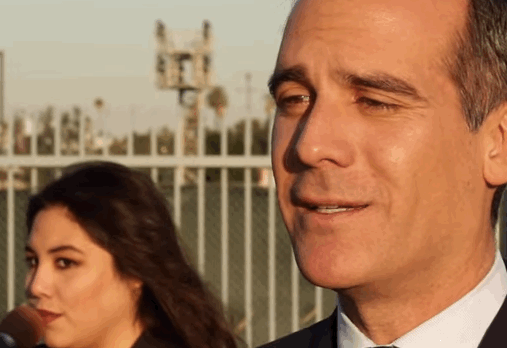 Monday would be a new day.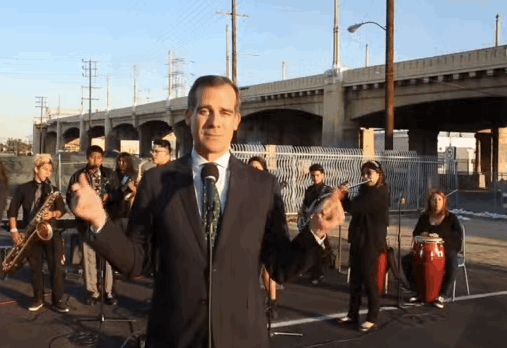 He was even gracious to his back-up band.
"So stay safe out there, cats."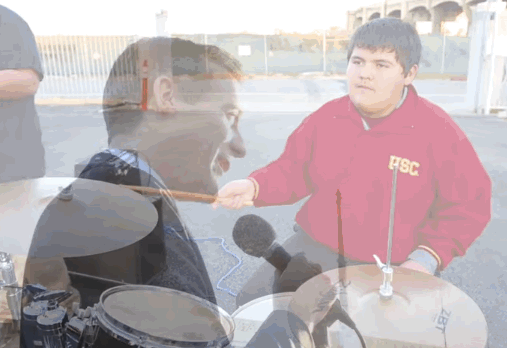 No, you stay cool, Garcetti.