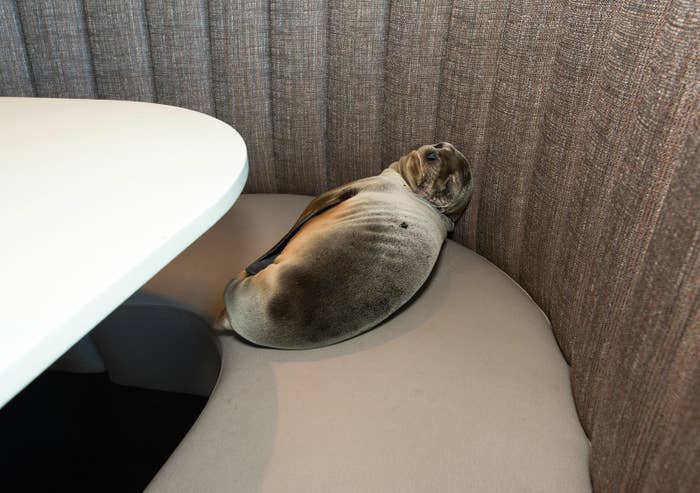 A starving 8-month-old sea lion pup found sleeping in a dining booth at an upscale oceanside restaurant north of San Diego, California, is responding well to treatment, rescuers said Saturday.
The female pup, which was severely underweight and dehydrated, was discovered Thursday at The Marine Room in La Jolla, famous for its water's-edge location and waves slapping against the windows.
It's not clear how the sickly little sea lion, which weighed about 20 pounds — half of what she should weigh at her age — was able to get inside. The pup was taken to SeaWorld's Animal Rescue Center in San Diego, where experts started her on fluids and are dressing her left eye, which was being drained of fluids, the local CBS affiliate reported.

SeaWorld senior animal care specialist Kevin Robinson told the San Diego Union-Tribune Saturday that the pup, dubbed Marina, was responding well to treatment.

"She's pretty content right now," she said. "She's getting along great. She's had a few good meals and plenty of buddies."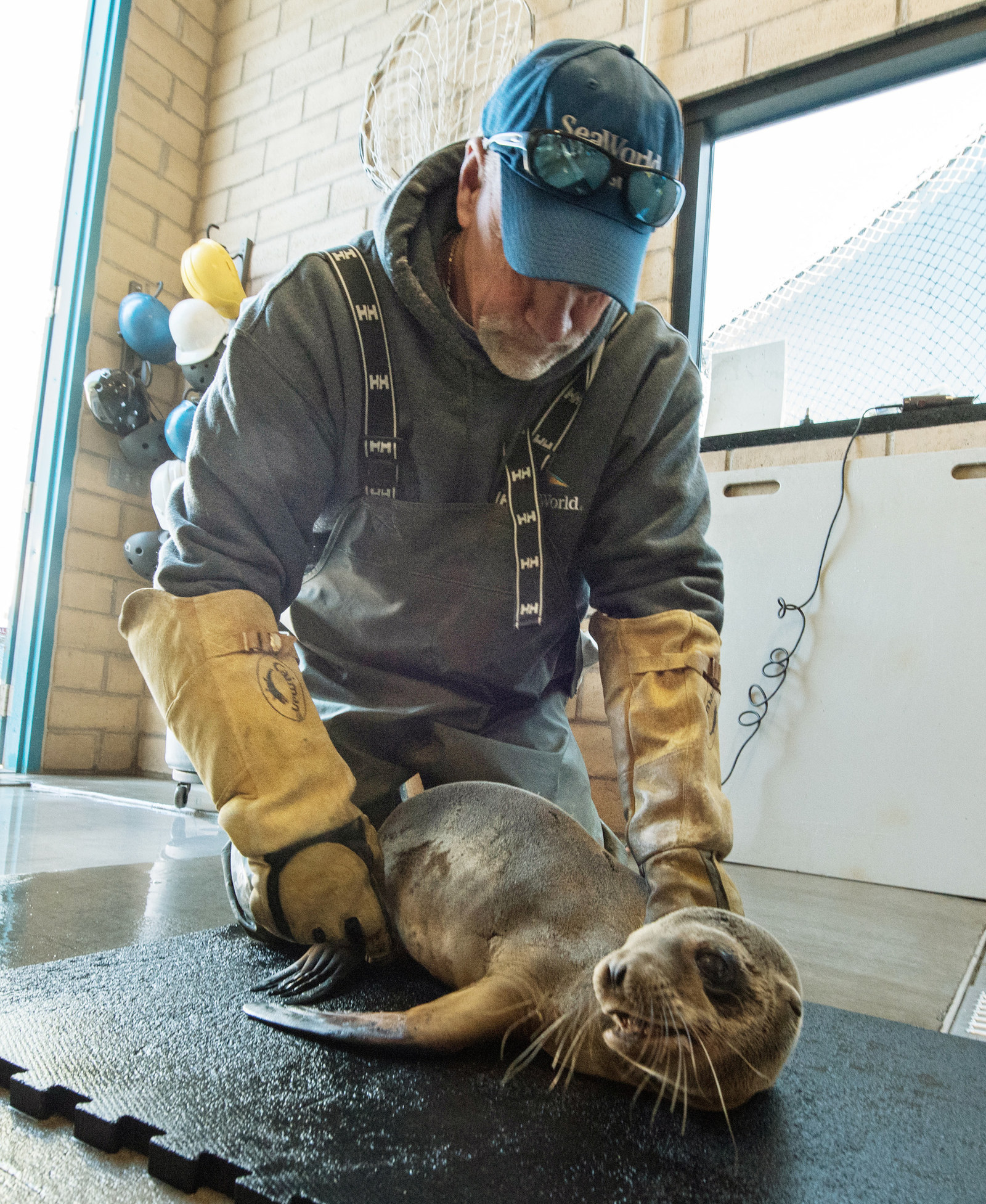 The sea lion pup is part of a larger problem afflicting pinniped pups up and down the coast of California.

Pups have been washing ashore in record numbers due to abnormally warm Pacific waters and a lack of food sources for nursing mothers. The result has been a nonstop rescue effort as the malnourished pups come ashore, desperate for food as their mothers leave for longer periods of time to find prey that has become ever scarcer.
The Marine Mammal Center reported rescuing more than 1,800 marine mammals in 2015, breaking nearly every record in its 40-year history.