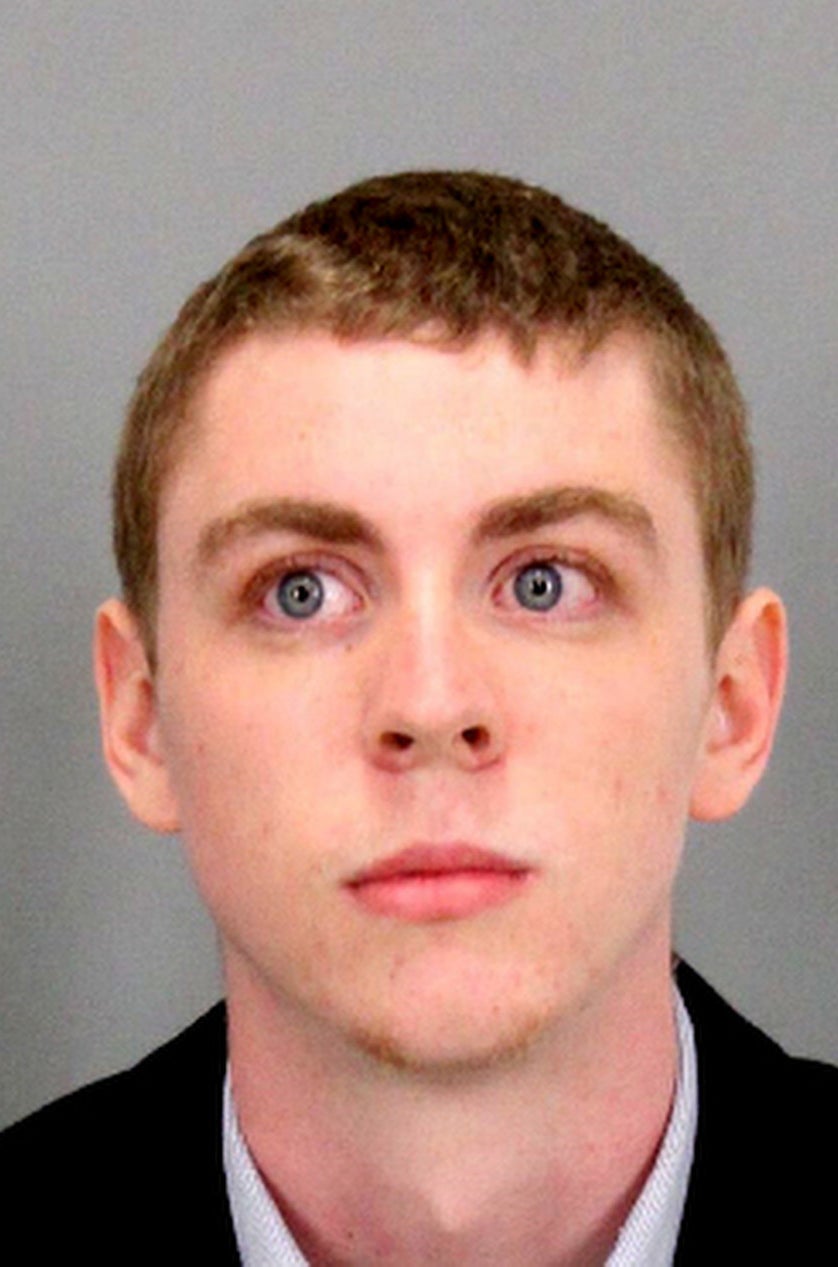 The father of the former Stanford University swimmer convicted of sexually assaulting an unconscious woman on campus argued in a letter to the judge that his son had already paid a steep price "for 20 minutes of action."
Dan Turner's letter was made public testimony and quickly gained attention Monday after his victim read a letter in court was posted by BuzzFeed News.
Turner, 20, was convicted on three counts of sexually assaulting an unconscious woman behind a dumpster on the Stanford campus after a fraternity party in 2015. The woman, now 23, was found unconscious and half naked — abrasions on her body and dirt and pine needles in her vagina — by two graduate students, who tackled Turner and called the police.
Turner had faced a maximum 14 years in state prison, but on Thursday was given the reduced sentence of six months in county jail and probation — this required the judge to grant an exception to the minimum two-year sentence for convicted rapists.
In his letter, Dan Turner notes his son's high GPA and athletic ability, and the "devastating impact" the case had on the swimmer.
"Now, he barely consumes any food and eats only to exist," the letter states. "That is a steep price to pay for 20 minutes of action out of his 20 plus years of life."
After Stanford law professor Michele Dauber posted an excerpt from the letter on Twitter, many people expressed outrage on social media.
Dan Turner defended his comments in a statement to the Huffington Post on Monday, claiming they had been misinterpreted.
"What I meant with that comment is a 20-minute period of time. I was not referring to sexual activity by the word 'action,'" he said. "It was an unfortunate choice of words and I did not mean to be disrespectful or offensive to anyone."
Dauber also posted another letter from the case file that was written by a friend of Turner's who called on the judge to "stop worrying about being politically correct every second of the day."
Dauber has been heavily involved in efforts to improve Stanford's handling of on-campus sexual assault during her 15 years as a professor there. She wrote of the victim's intelligence and trustworthiness, as well as the profound effect the assault had on her life.
"Having known the victim in this case extremely well for more than 10 years, my family and I are crushed and heartbroken at her victimization," Dauber wrote. "She is a lovely, warm, talented, funny girl from a close, loving, involved family."
Since the sentence was announced, thousands more people have created and signed online petitions demanding that Persky be removed from the bench and that Turner's sentence be lengthened.
Each of the 10 petitions has at least 1,000 signatures, while the most popular has more than 76,000.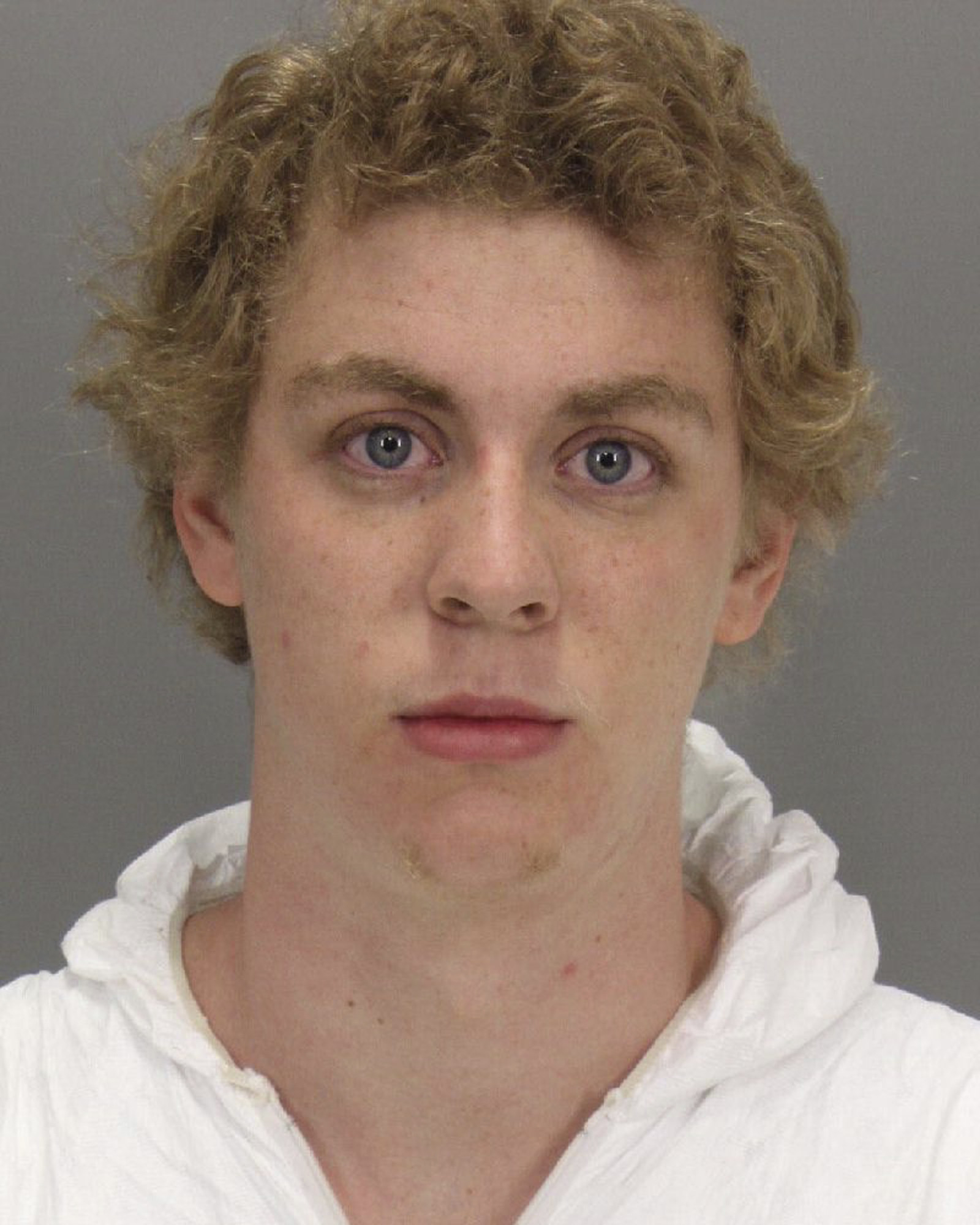 Read the full letter from Brock Turner's friend Leslie Rasmussen here:
It was with great sadness that I read the news about Brock Turner, and the horrible situation that he was involved in. It came as a huge shock to me.

Brock has been a peer of mine since elementary school, and was a very close friend of mine for a few years in high school. He dated one of my very good friends, [name removed], around the same time. In those years, he was always very respectful of everyone. Teachers, classmates, friends, and girls, all alike. He is one of those people that no one has a problem with, and is pretty much good at everything. We all knew he's swim in the olympics one day.

His family is a very respectable family in town. I also know his older sister, Caroline. They all seem like such good kids brought up by two very cool and grounded parents. In all honestly, if I ha to choose one kid I graduated with to be in the position Brock is, it would have never been him. I could name off 5 others that I wouldn't be surprised about. Brock is such a sweetheart and a very smart kid. I never once caught him harassing anyone, verbally of physically. That would have been out of his character.

It's pretty frustrating to see the light that people are putting him in now. It used to be "swim star" and now it's like he is the face of rape on campuses. It's such a false way to put it. I cannot believe it. I've thought a lot about it, and from different angles. I tried to accept that maybe he did intend to harm this girl, but I just couldn't imagine that was the case.

I know rape is a very sensitive subject, for everyone, and especially women. I am not backing it up or making excuses, but there is absolutely no way Brock went out that night with rape on his mind. I think he went to a party and was drinking, like almost every student at a university does, and was flirting with this girl, like he said. The woman recalls how much alcohol she drank, which was a lot. She was no doubt about to black out if not already. I'm sure she and Brock has been flirting at this party and decided to leave together.

Just as they did she passes out, which after that many drinks, anyone would. At the same time, Brock, having a few too many drinks himself, is not completely in control of his emotions. It doesn't take a rocket scientist to know that alcohol increases emotions and feelings. I think this is all a huge misunderstanding. I think that the bikers who found him did the right thing by keeping him there in case he was attempting rape, but that after the investigation, it should have found Brock to be innocent.

Brock is not a monster. He is the furthest thing from anything like that, and I have known him much longer than the people involved in his case. I don't think it's fair to base the fate of the next ten+ years of his life on the decision of a girl who doesn't remember anything but the amount she drank to press charges against him.

I am not blaming her directly for this, because that isn't right. But where do we draw the line and stop worrying about being politically correct every second of the day and see that rape on campuses isn't always because people are rapists. It is because these universities market themselves as the biggest party schools in the country. They encourage drinking. I think it is disgusting and I am so sick of hearing that these young men are monsters when really, you are throwing barely 20-somethings into these camp-like university environments, supporting partying, and then your mind is blown when things get out of hand. This is completely different from a woman getting kidnapped and raped as she is walking to her car in a parking lot. That is a rapist. These are not rapists.

These are idiot boys and girls having too much to drink and not being aware of their surroundings and having clouded judgment. I'm not saying that is every case because I know there are young men that take advantage of young women and vice versa, but I know for a fact that Brock is not one of those people. He is respectful and caring, talented, and smart enough to know better.

Attached is a photo of Brock I took in high school. He has always had that huge, loving smile on his face. The caption is even "d'awwww" because he was always the sweetest to everyone.

I appreciate you taking your time to hear about my past with Brock and my opinion on the matter, and I hope you consider what I've said when looking into the sentencing. I would not be writing this letter if I had any doubt in my mind that he is innocent.

Thank you again,
Leslie Rasmussen
Rasmussen did not return a BuzzFeed News request for comment.