The Beloved Slam-Dunking Sea Otter At Oregon Zoo Has Died Because 2018 Isn't Done With Us Yet
Yes, Eddie the otter was also known for sucking his own penis in front of visitors, so there's that.
We may almost be done with 2018, but 2018 isn't done with us. Not by a long shot. So on Thursday, just in time for the holidays, the Oregon Zoo announced the beloved slam-dunking sea otter, Eddie, had died.
Here is fluffy Eddie taking a nap: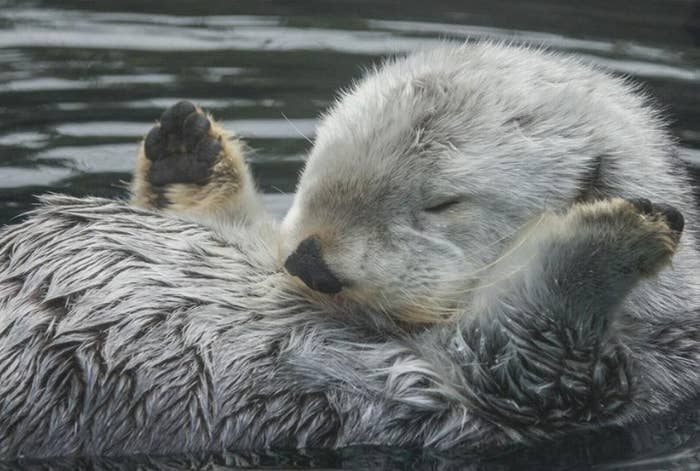 Most sea otters don't live past 15 years old, but Eddie was nearly 21 when a sharp decline in health prompted zoo officials to euthanize him.
Beyond being one of the oldest-known sea otters in the world, Eddie was celebrated around the globe for his basketball skills, as in, he could dunk.
Eddie's life of fame started when he was orphaned as a pup along the California coast in 1998. After he was rehabilitated at the Monterey Bay Aquarium, he was deemed non-releasable by wildlife officials and in 2000 was brought to the Oregon Zoo.
"He was quite feisty as a young otter, and we still saw that spirit come through during his later years," Amy Cutting, who oversees the zoo's marine life area, said in a statement.
Twelve years after his arrival, Eddie needed therapy for arthritic elbow joints, so zoo keepers trained the aging otter to dunk a toy basketball, a video of which quickly went viral.
Eddie also had a knack for, ahem, ~pleasuring~ himself in public, as in, full-on autofellatio.
So when 2018 came for him, people were pretty upset about losing something so pure.
RIP Eddie, otter of many talents.