Fierce Islamist Militant Attack Kills 19 In Russia's Chechnya
At least 19 people are dead after a shootout between Russian troops and Islamist militants rocked Grozny, capital of the troubled Russian province of Chechnya.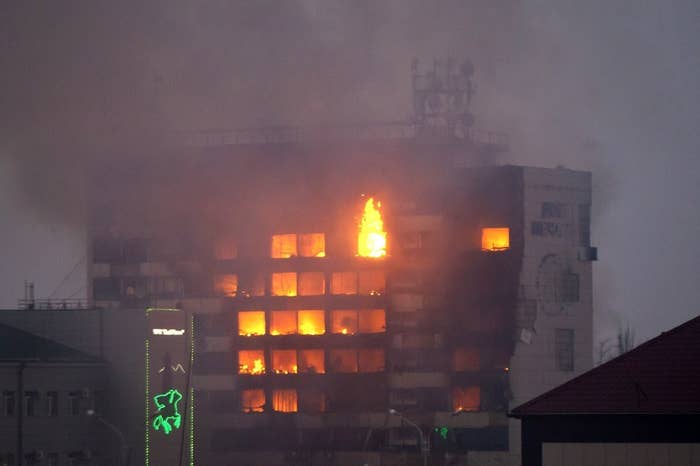 UPDATED — Dec. 5, 5:05pm:
Fierce fighting between Russian government forces and heavily armed Islamist fighters broke out in the Russian province of Chechnya overnight on Thursday.
The militants, who were in several cars, fled to a publishing house in the city, where they barricaded inside and exchanged heavy gunfire with police, LifeNews, a news network with links to Russia's secret services, reported.
Russian forces besieged the publishing house with heavy artillery, although state media claimed there were only "five or six" fighters holed up inside.
Several more militants who barricaded themselves inside an empty school were also "liquidated," Russian officials claimed. In all, nine militants and 10 police officers were killed in the fighting, Russian officials said, according to state media, though it was possible that the number of militant casualties would rise. A further 28 policemen were injured, Russia's national anti-terrorism center said.
The exact number of militants in the city was unclear. A local journalist told the Ekho Moskvy radio station that there were between 100 and 200 militants spread out throughout the city, but officials claimed that the numbers were far fewer and that they were all killed.
Social media users posted photos of what appeared to be a burning police car.
After Thursday's attack, the government imposed a "counterterrorism regime" on the city's center.
The announcement allows heightened security measures to be enacted, typically indicating the imminent use of heavy force to quash unrest, according to the AP.
A Twitter user posted a photo of what appeared to be armored personnel carriers driving through the city.
Ramzan Kadyrov, the strongman head of Chechnya, posted a photo to Instagram of what he said was a dead militant. "No bandit will make it out!" he wrote.
By morning, however, Russian officials were keen to stress that everything was back to normal.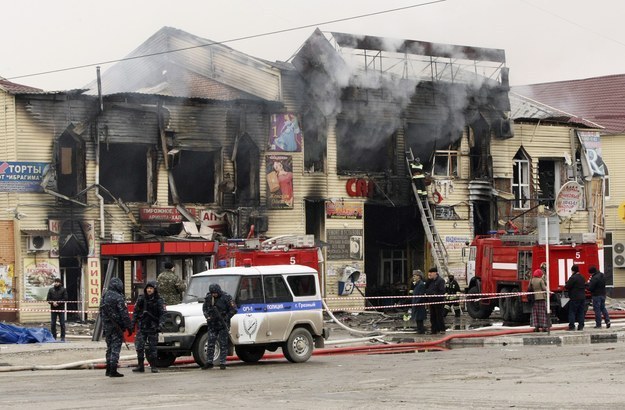 Russian President Vladimir Putin only made a passing mention of the violence in his belligerent state-of-the-union speech on Thursday, and expressed confidence that "the local guys, local law enforcement would deal with it." Kadyrov even managed to make the three-hour flight from Grozny to Moscow in time for the speech, where he was filmed anxiously eyeing his iPhone.
Russian TV largely ignored the fighting in favor of blanket coverage of Putin's speech, which the state-owned Rossiya 24 channel billed as a "message from on high"...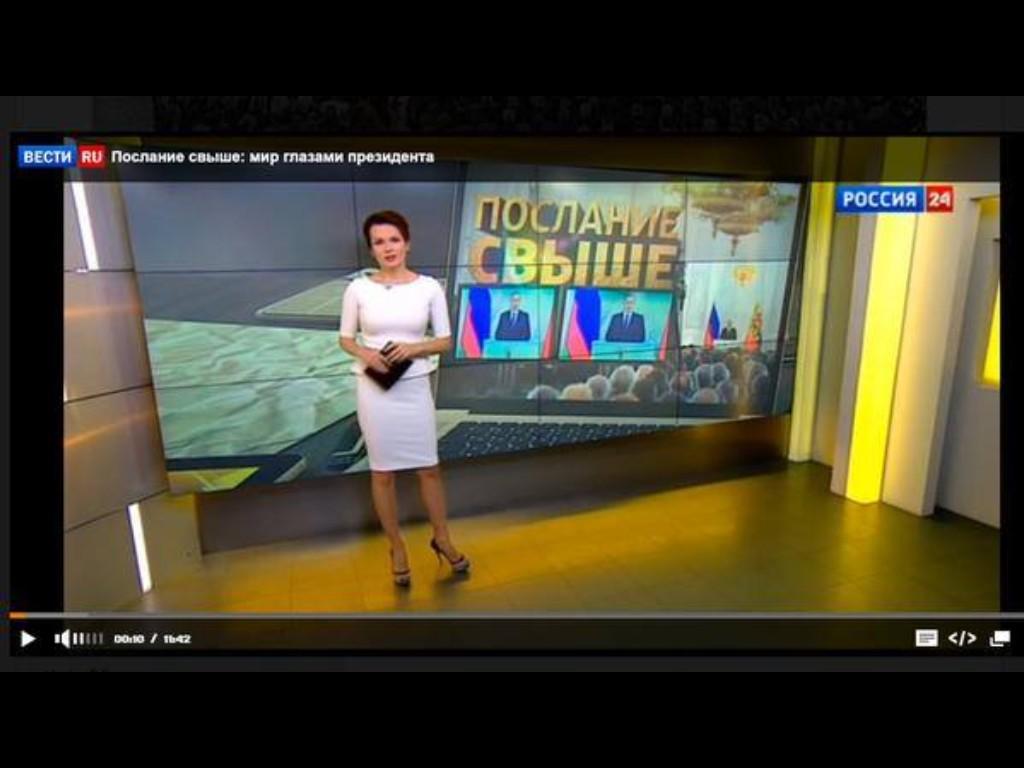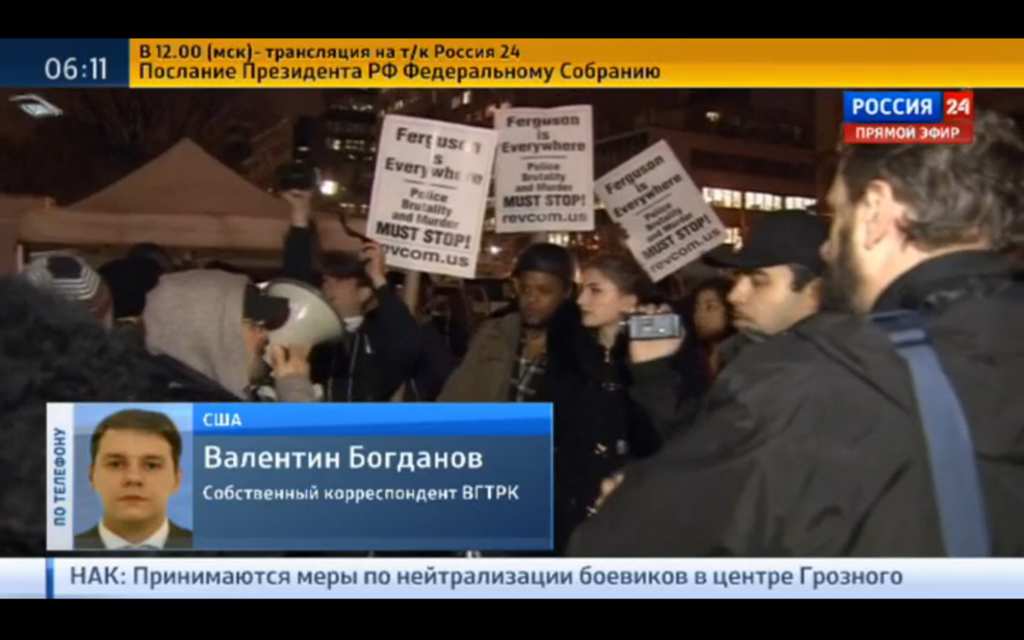 Echoing Putin's insistence that Western powers were embroiled in a U.S.-led conspiracy to destroy Russia, the speaker of Chechnya's rubber-stamp parliament accused NATO countries of organizing the attack. In a statement carried by the TASS state newswire, Duduvakha Abdurakhmanov said:
"The dreams of Obama, [German chancellor Angela] Merkel, and their co-conspirators will never come to fruit as long as our national leader President Vladimir Putin and his closest ally, Head of Chechnya and Hero of Russia Ramzan Kadyrov stand up to defend Russia's interests."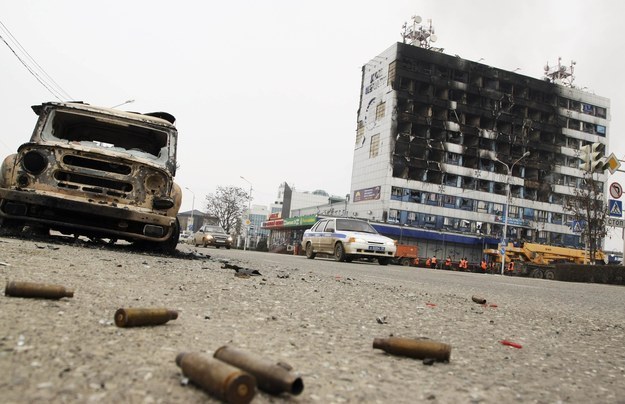 The attack was the latest to rock Grozny after a period of relative peace.
Grozny has suffered through two brutal civil wars, with separatists seeking to break away from Russia. After Moscow restored federal control over the former republic, heavy rebuilding has been taking place in recent years. And strong security measures had been credited with keeping attacks in Grozny to a minimum, although this year, violence has been on the rise.
In October, a man who was being searched by police launched a suicide bomb attack, killing himself and five officers. Twelve other people were wounded in the attack, which occurred outside a concert celebrating Grozny's City Day.
BuzzFeed has deleted a video created by Kavkaz Center, the Chechen rebels' mouthpiece, because it has been disabled by YouTube. In the video, rebels explained their reasoning for the attack. The Russian government, which has banned access to Kavkaz Center inside Russia, has also objected to this post.
Max Seddon is a correspondent for BuzzFeed World based in Berlin. He has reported from Russia, Ukraine, Azerbaijan and across the ex-Soviet Union and Europe. His secure PGP fingerprint is 6642 80FB 4059 E3F7 BEBE 94A5 242A E424 92E0 7B71

Contact Max Seddon at max.seddon@buzzfeed.com.