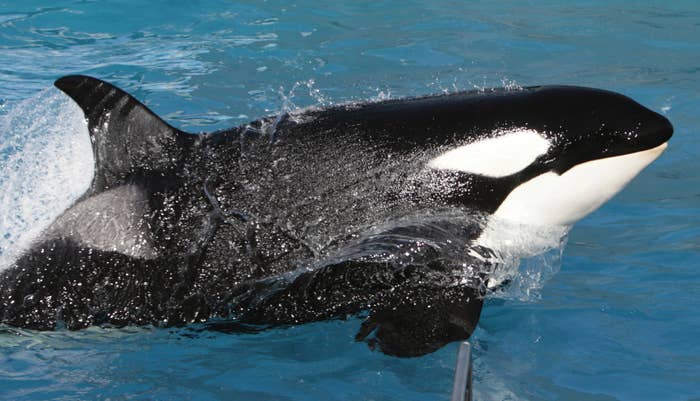 The matriarch of SeaWorld's orca family died at 42 years old on Tuesday night after a years-long battle with a lung disease, the park announced.
Caretakers made the decision to euthanize Kasatka to prevent her quality of life from eroding further after her health and appetite declined significantly over the past several days, SeaWorld said. She died at about 8:15 p.m., surrounded by caretakers and members of her pod, the park added.
"Today, I lost a member of my family," orca behaviorist Kristi Burtis said in a statement. "I have spent the past several years with Kasatka and was truly blessed to be part of her life. Although I am heartbroken, I am grateful for the special time we had together and for the difference she has made for wild orcas by all that we have learned from her."
Kasatka, who was captured off the coast of Iceland in 1978, became the mother of four orcas, grandmother of six, and great-grandmother of two. Only the female orca Corky, also in San Diego, is believed to be older at an estimated 53 years old.
Kasatka made international headlines in 2006 when she grabbed her trainer during a show and dragged him underwater, breaking his foot. At one point, she held him to the bottom of the pool for less than a minute before resurfacing, where he was eventually rescued and hospitalized.

Kasatka is the second orca to die at a SeaWorld in a matter of weeks after her 3-month-old granddaughter, Kyara, died at the marine park in San Antonio in late July.
Both orcas are believed to have succumbed to infections.
In Kasatka's case, veterinarians said she battled a respiratory bacterial infection for several years, but as she aged, it became more difficult fending off the lung illness.

Kyara — the last to be born in captivity — was treated for an infection that was most likely pneumonia.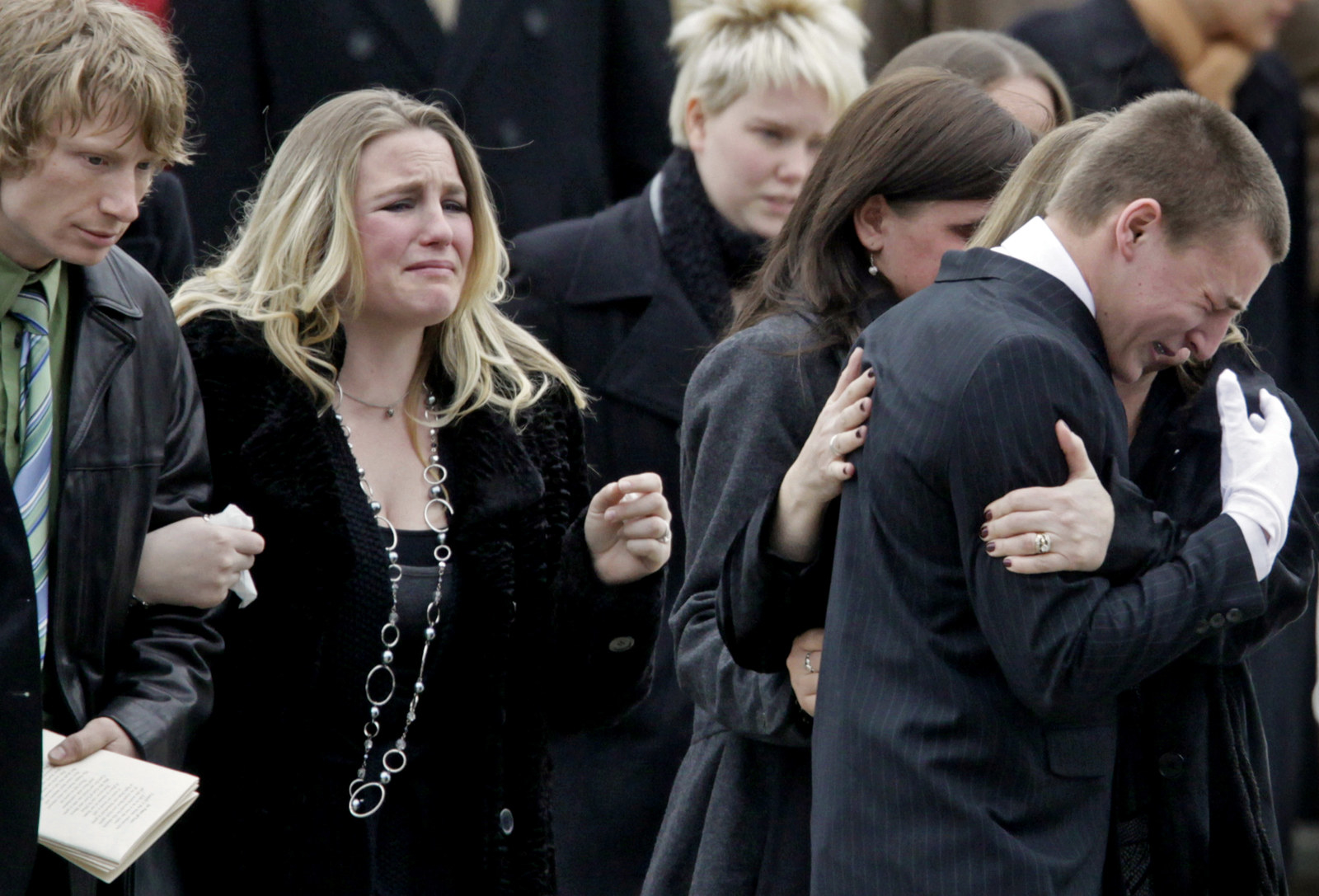 The decision was part of an agreement with the Humane Society of the United States amid public pressure that increased significantly after a male orca, Tilikum, killed a trainer in front of visitors at SeaWorld Orlando in 2010.
Three years after that, the documentary Blackfish — which detailed issues park staff had with Tilikum, as well as the stresses killer whales face in captivity — spurred a public relations crisis for SeaWorld.
In California, lawmakers also increased pressure by banning orca breeding and captivity programs in 2016, and parks were prohibited from featuring killer whales in performances.
With Kasatka's death, SeaWorld now has 21 orcas at its three facilities in San Diego (10), Orlando (6), and San Antonio (5). They are the last generation of captive killer whales after the company announced in 2016 that it was ending its breeding program and would start phasing out the hallmark orca shows.
CORRECTION
Kasatka died on Tuesday night. A previous version of this post misstated her time of death.