Scarecrow People Are Slowly Taking Over A Japanese Village
There is a Japanese village, deep in the mountains, where residents are slowly being replaced by life-sized scarecrows. Only 35 people remain in the small town of Nagoro, and they are now outnumbered three-to-one by scarecrows.
All around the tiny Japanese town of Nagoro, scarecrows can be seen taking part in daily life. Here, scarecrow children attend class at an abandoned school.
A scarecrow boy hangs out by a wood pile.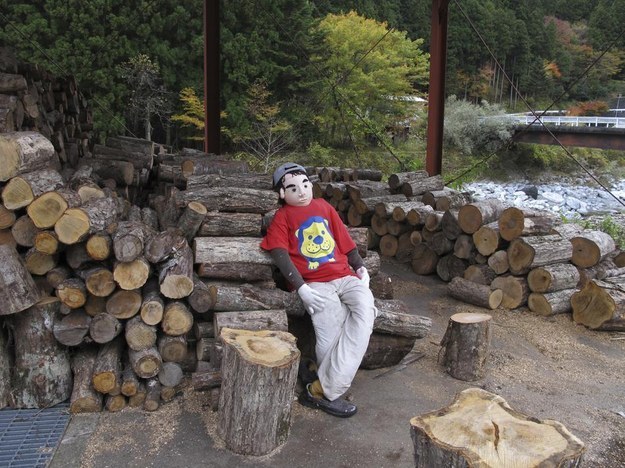 Scarecrow passengers wait at a bus stop.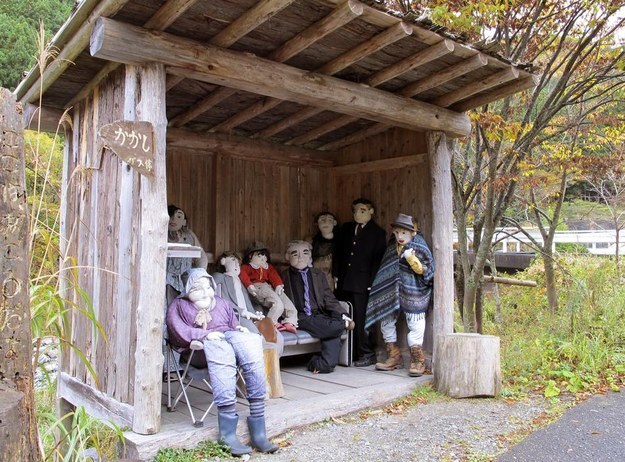 Others mill around a house.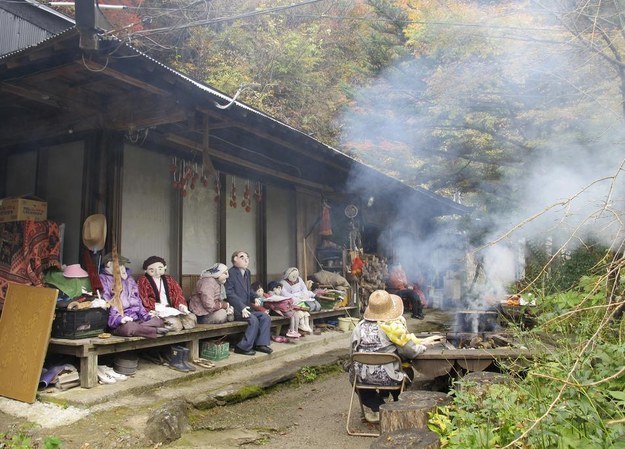 But Nagoro wasn't always this way.
Hundreds of families once called Nagoro home, but over time, people moved to the cities, and the residents who stayed behind started dying off.
That's when a local woman, Tsukimi Ayano, started making the scarecrow people.
At 65, Ayano is one of the younger residents. She left the town decades ago, but recently returned from Osaka to care for her 85-year-old father.
At first, she stitched the life-size dolls together to ward off crows from her garden. But then it helped fill the lonely days. And as neighbors died or moved away from the town in the mountains of southern Japan, they were replaced by the dolls.
She told the Associated Press that the dolls, which now number 100, remind her of a time when the town was more lively.
"They bring back memories," Ayano said.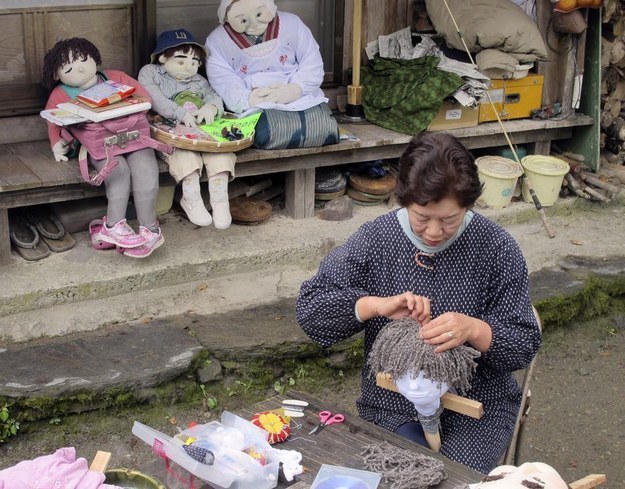 Nagoro's story actually mirrors a larger national problem for Japan.
The island nation's population has been in steady decline since peaking at 128 million in 2010. Without a drastic increase in the birthrate or a loosening of the staunch Japanese resistance to immigration, the AP reported that the population is forecast to fall to 87 million by 2060.
The population decline has drained many small villages of residents, leaving behind ghost towns like Nagoro — minus the scarecrow people, of course.