Rescued Dog Was Found Frozen To The Ground In Michigan
She survived. And her name is Elsa. (Mind blown.)
Elsa, a 10-year-old chow mix, is recovering after she was discovered frozen to the ground this week in Ecorse, Michigan.
She was spotted by a passerby wrapped in a dog leash without access to food or water, the local Fox affiliate, WJBK-TV, reported.
When rescuers responded, they found two of Elsa's legs, the side of her face and her side frozen to the ground. She was also "incoherent" and unresponsive to rescuers, Patricia Trevino of the River Rouge Animal Shelter told the station.
"She didn't start crying until the water was poured on her," Trevino said.
It took rescuers about a half-hour to thaw Elsa to the point of pulling her off the ground.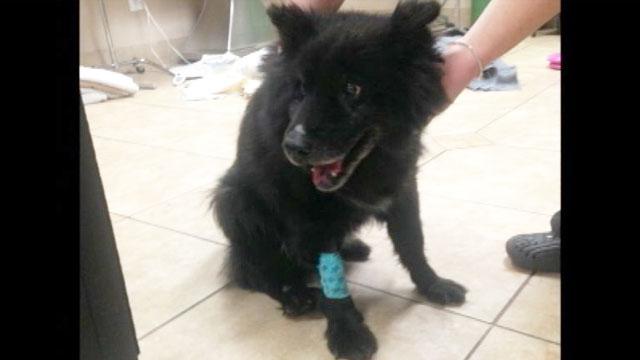 Elsa's condition was so bad, the veterinarian at Healthy Paws Medical Center in Westland was apparently too overwhelmed to speak on camera with local media.
But Trevino said Elsa's feet were a "block of ice," her toes frozen together. At the clinic, her feet bled as she walked.
After treatment for frost bite to her ears and feet, WJBK-TV reported Thursday that Elsa was expected to keep all but one of her paws as she made an otherwise strong recovery.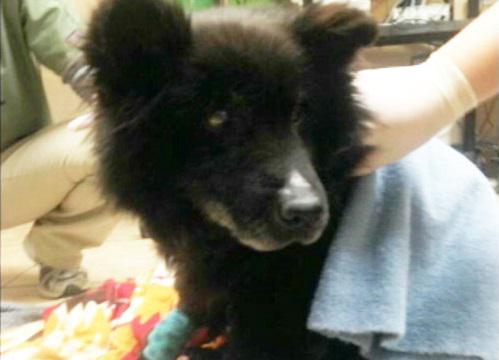 Prosecutors are now reportedly considering felony animal cruelty charges against the unidentified owner.
A neighbor told the Fox affiliate that she decided to call the dog in on Tuesday after seeing her on the ground not moving next to a bowl of water that had completely frozen in temperature that at the time were -10º F.
When police arrived around 10 a.m., the owner claimed to have put the dog outside just hours beforehand. He was initially given a citation before detectives decided to look more closely at the case.
Healthy Paws Veterinary Medical Center, meanwhile, is taking donations to cover the costs of Elsa's care.
Officials used the case to remind residents to keep pets inside. Because even the ones named Elsa aren't this fierce.