Emergency crews on Monday rescued three sheepdog puppies five days after they were buried in an avalanche that destroyed an Italian hotel.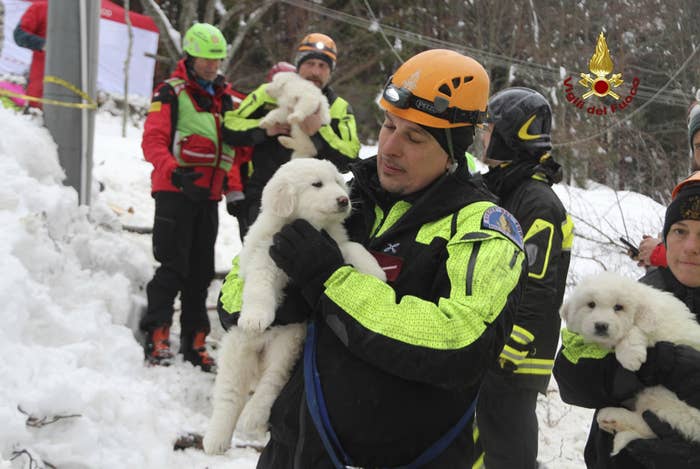 Rescue workers cheered after finding the puppies, which renewed hope that they still might find survivors trapped inside Hotel Rigopiano, near Farindola in central Italy.
While nine people have been rescued since the avalanche hit, there are still 23 others missing as Italy's fire brigade continues to tunnel into tons of snow. Authorities on Monday also raised the official death toll to seven, the Associated Press reported.
Firefighters told reporters the three puppies were found in an air pocket in the hotel's boiler room.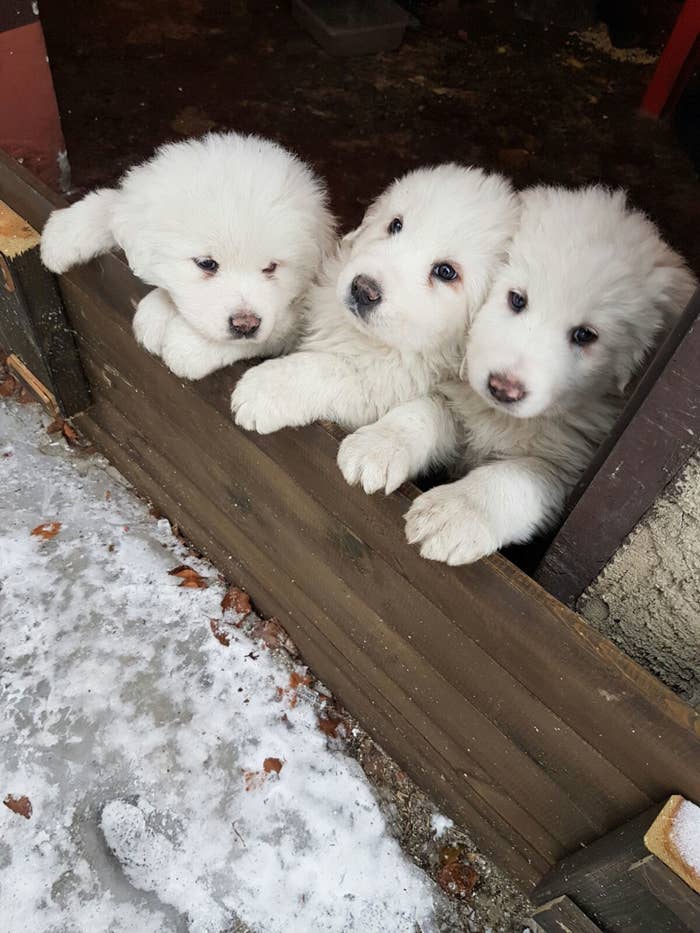 The puppies were born Dec. 4 to Nuvola and Lupo, two sheepdogs that lived at the hotel, officials said.
Nuvola and Lupo were found alive by a bartender who knew the dogs, and they were wandering the town after the avalanche, officials said.
So after days of digging, and the scene becoming more grim, the discovery of the puppies provided a big boost to morale, local media reported.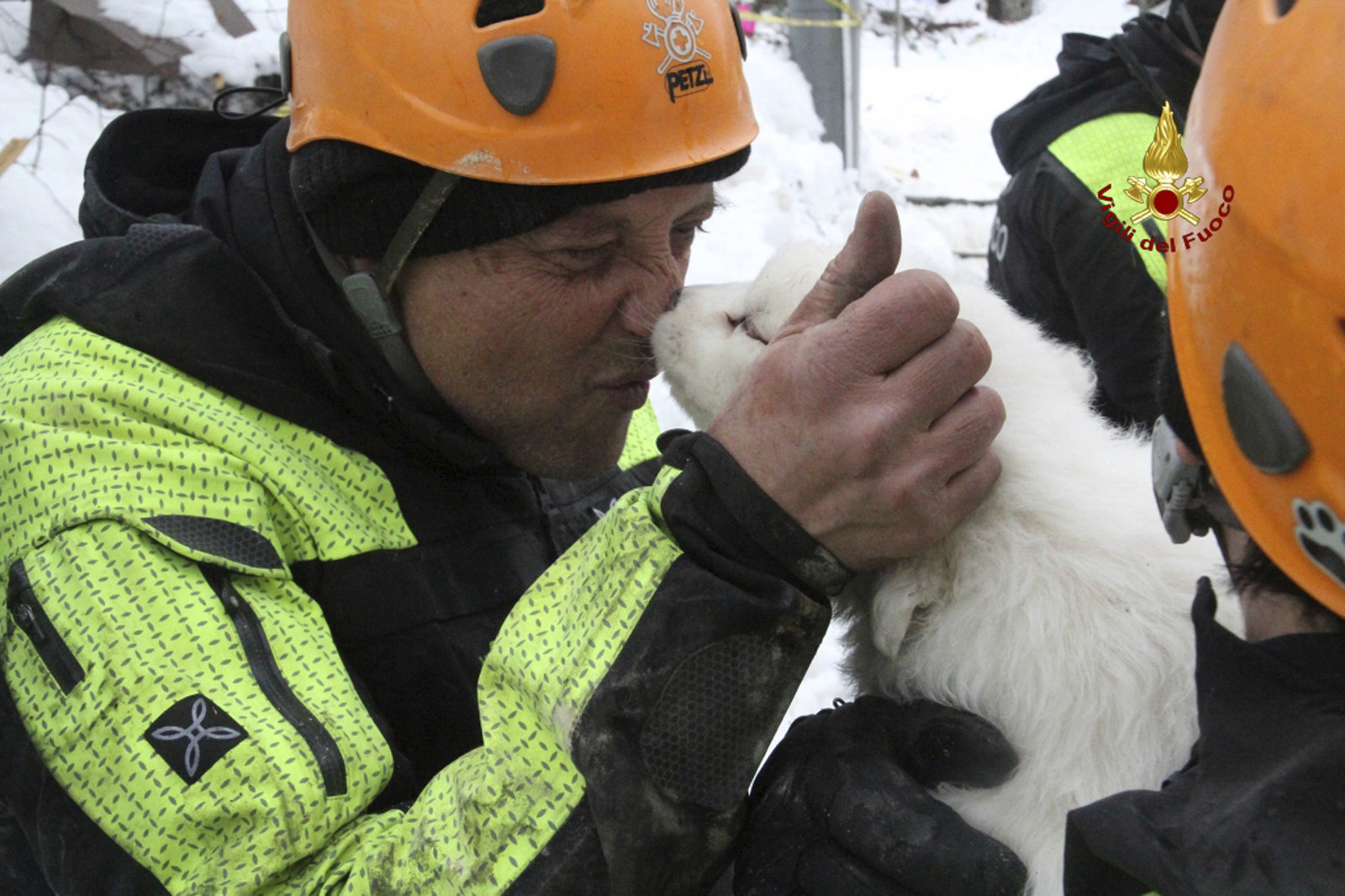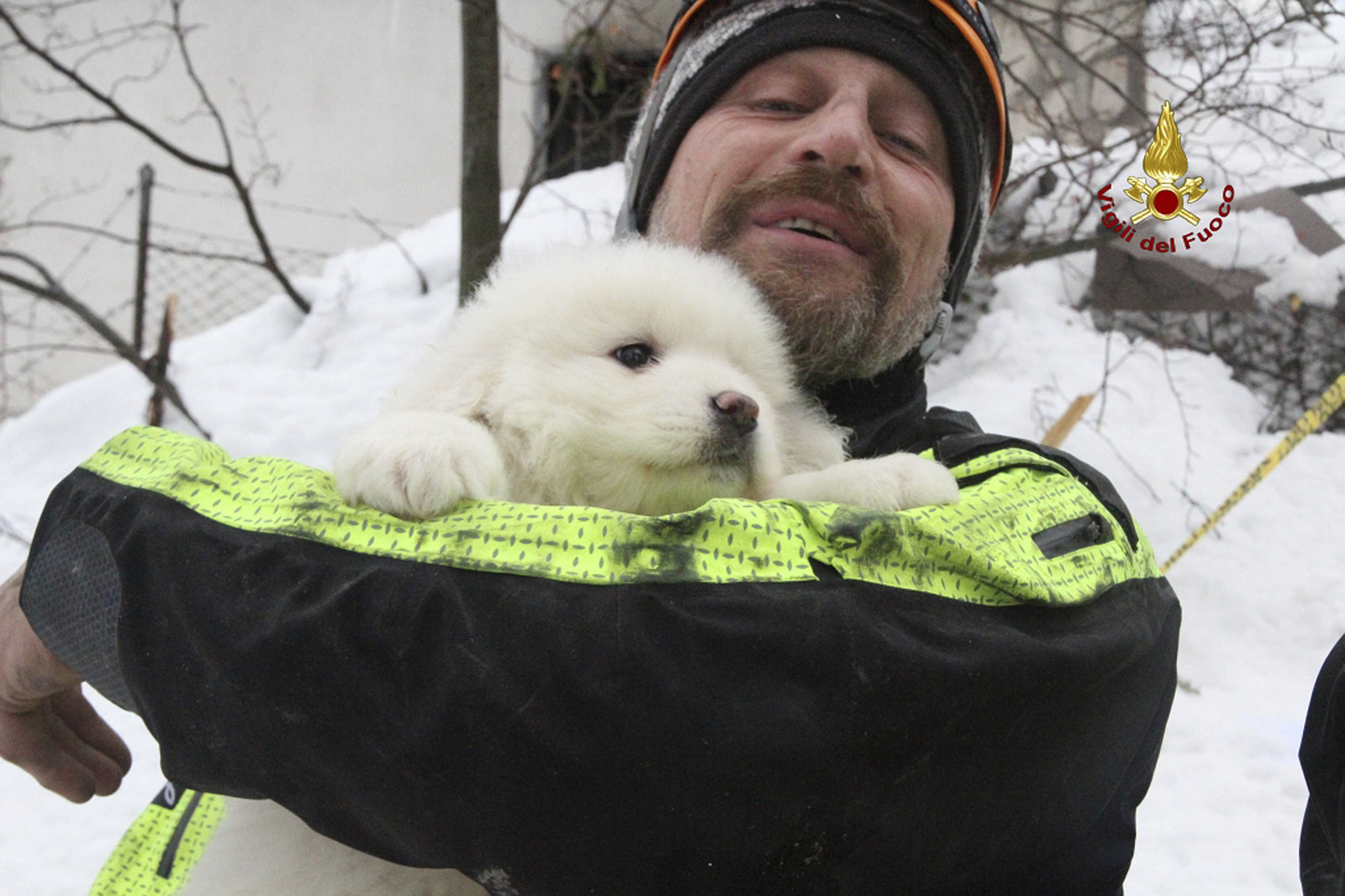 Dog family, separated by a devastating avalanche, reunited.