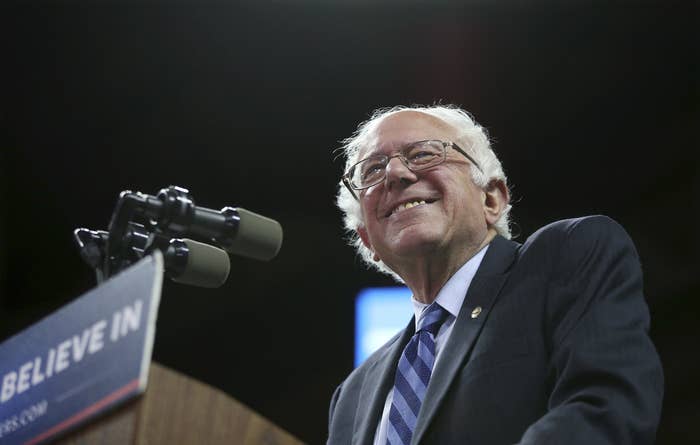 Bernie Sanders beat out rival Hillary Clinton in the West Virginia Democratic primary Tuesday, where she faced a tough audience over comments she made about the decline of the coal industry.
Donald Trump, meanwhile, handily won West Virginia and the other contest of the night, Nebraska, after the Republican field cleared out last week following the crucial Indiana primary, making him the presumptive presidential nominee.
That left the Democratic presidential race as the only true competition on Tuesday, but one that Clinton would continue to enjoy a wide lead in the all-important delegate count no matter the outcome.
In the delegate race to clinch the Democratic nomination, Clinton stood Tuesday night at 2,238 — or 94% of the 2,383 delegates needed — to Sanders' 1,468. That tally includes superdelegates, unpledged party leaders who aren't bound by primary results.
With 63 percent of the votes tallied, Sanders had taken 51% of the vote over Clinton's 37 percent.
There were just 29 Democratic delegates up for grabs in West Virginia. For Republicans, there were 34.
Clinton's commanding lead in the delegate count didn't stop Sanders from touting his win in West Virginia, rallying a crowd in Salem, Oregon, with news of his most recent primary win.
"Tonight it appears that we won a big victory in West Virginia and, with your help, we're going to win in Oregon next week," Sanders told the cheering crowd. "What the people of West Virginia said tonight, and I believe the people of Oregon and Kentucky will say next week is that we need an economy that works for all of us, not just the one percent."
Sanders has said he plans to continue fighting for the nomination until the Democratic convention.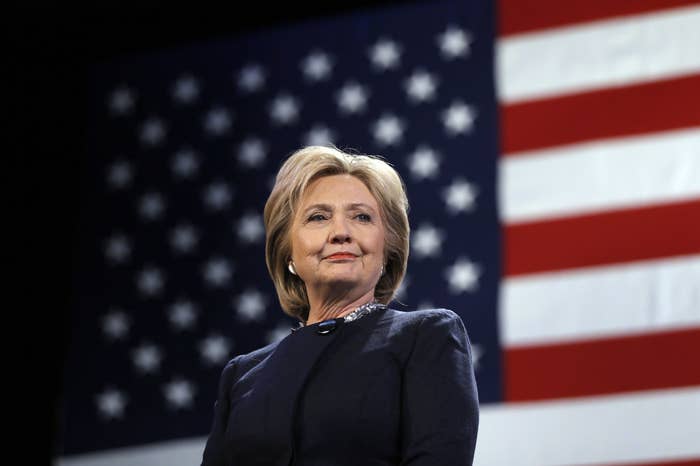 Despite his longshot odds in the delegate race, Sanders continued to rally his supporters with wins at the polls. But in Nebraska on Tuesday, Clinton won the state's primary in a largely symbolic victory. Thats because Sanders won over Nebraska's Democrats during the caucuses in March, earning him 15 delegates to Clinton's 10.
Sanders had been expected to win in West Virginia, particularly after Clinton made what many criticized as unsympathetic comments about the decline of the coal industry.
"We're going to put a lot of coal miners and coal companies out of business," Clinton said earlier in the spring, adding, "And we're going to make it clear that we don't want to forget those people."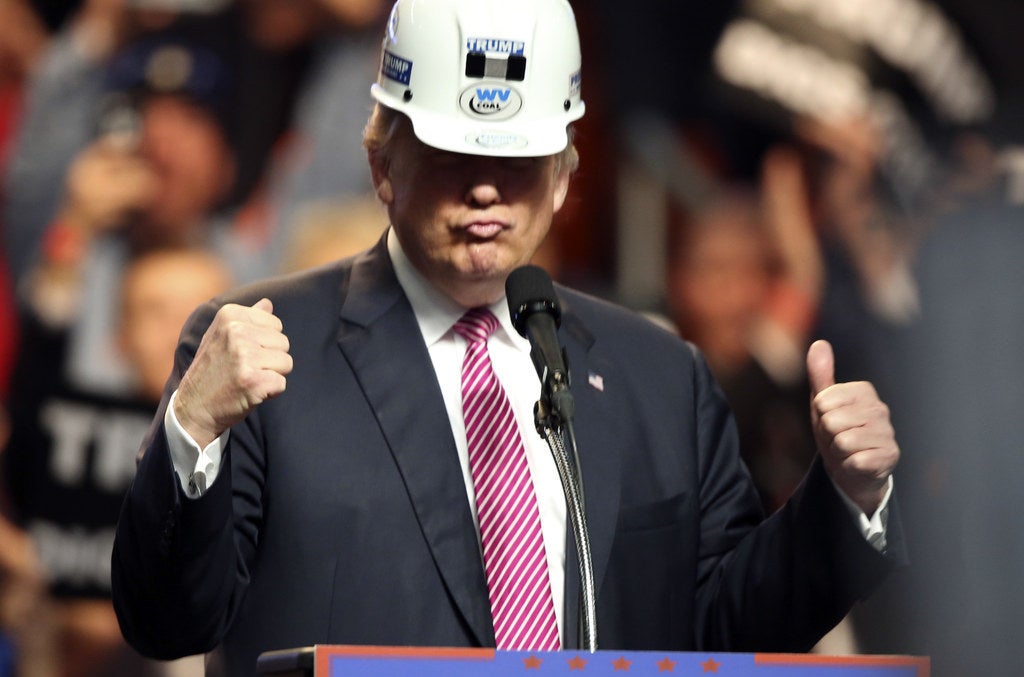 Trump pounced, repeatedly taking Clinton to task at campaign rallies and several weeks ago when she arrived for a roundtable discussion in Williamson, she was greeted with protesters and irate members in the audience.
Clinton apologized repeatedly, but insisted she had misspoke, telling the audience that what she said "was totally out of context from what I meant."
"It was a misstatement, because what I was saying was the way things are going now, we will continue to lose jobs," she said.
But clearly, in a state where ties to coal mining run deep, the damage had been done. In exit polls carried out by ABC, roughly 30% of voters reported having a coal worker in their household.
Meanwhile, Clinton's team has all but focused on minimizing "the Bern" in upcoming contests.
Democratic delegates are awarded proportionally, so winning state contests for Sanders doesn't help him narrow gap. But if he continues to win in the handful of remaining states before the convention in June, it could prove embarrassing for Clinton.
The next Democratic primaries are May 17 in Kentucky and Oregon.