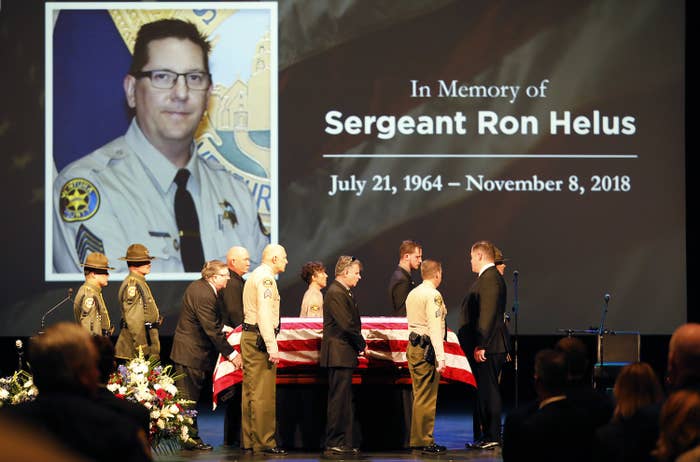 Authorities on Tuesday said despite hundreds of interviews, they still don't know what motivated a man to shoot and kill 12 people inside a Southern California bar on Nov. 7.
"We're no closer to determining that today than we were at the onset," Ventura County Sheriff Bill Ayub told reporters.
Officials were able to fill in some details about how the shooting transpired at Borderline Bar & Grill in the community of Thousand Oaks. The shooter, 28-year-old Ian David Long, entered the bar around 11:18 p.m. during College Country Night and immediately began shooting off around 50 rounds.
After throwing smoke bombs to add to the chaos, Ayub said the shooter then positioned himself to prepare for law enforcement, ambushing the two first responders "almost immediately from a position of tactical advantage." Sheriff's Sgt. Ron Helus was killed in the exchange before the shooter turned the gun on himself, Ayub added.
When the scene was cleared, officials found seven illegal 30-round magazines, five of which were still fully loaded. Authorities said they were still working to determine how he acquired the high-capacity mags, although they acknowledged they can be legally purchased in other states.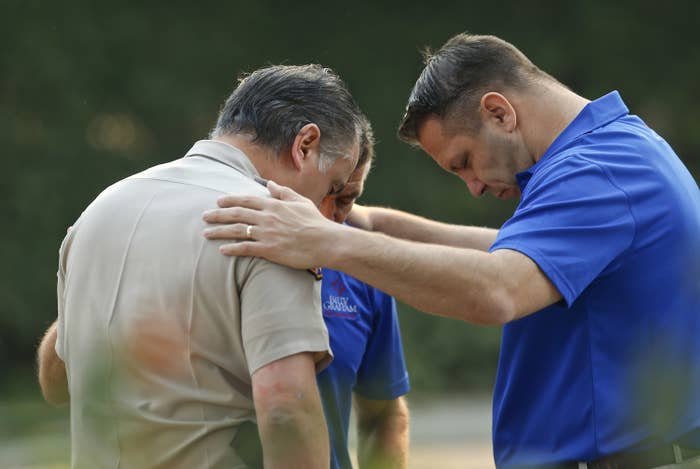 In addition to still trying to determine a motive, Ayub said investigators were piecing together a detailed timeline of events as they review surveillance and body cam footage. The shooter's social media activity was also still being reviewed.
Paul Delacourt of the FBI added that there's no evidence the gunman was radicalized. He also had no criminal history, and Ayub said a past call for a disturbance at Long's mother's home turned out to be related to an argument over money, for which officers did not think warranted involuntarily placing him on a psychiatric hold.
The sheriff added that while the shooter had gone to Borderline as a customer in the past, the owner didn't know him.
The United States Marine Corps confirmed to BuzzFeed News that Long was enlisted from August 2008 to March 2013. He was an infantry machine gunner and attained the rank of corporal in 2011.