NASA Scientist Killed In Plane Crash On Los Angeles Sidewalk
Alberto Behar spent more than two decades at the Jet Propulsion Laboratory in California, where he worked on robotic systems for exploring Mars and extreme environments on Earth.
A NASA scientist died Friday when a small plane he was piloting crashed near an airport just north of Los Angeles.
The aircraft crashed at around 1:15 p.m. near Hayvenhurst Avenue and Vanowen Street, according to the Los Angeles Fire Department.
The pilot, Alberto Behar, 47, worked on instruments for the rover Curiosity, which landed on Mars in 2012, and the Mars Odyssey orbiter that launched in 2001, Reuters reported.
He was also a research professor at Arizona State University, where he directed the Extreme Environments Robotics and Instrumentation Laboratory.
Behar helped develop robotic systems for measuring ice sheets, according to the Jet Propulsion Laboratory in La Cañada Flintridge, California.
"From his submarines that peeked under Antarctica to his boats that raced Greenland's rivers, Alberto's work enabled measurements of things we'd never known," NASA headquarters scientist Thomas Wagner said in a statement, according to Reuters. "His creativity knew few bounds."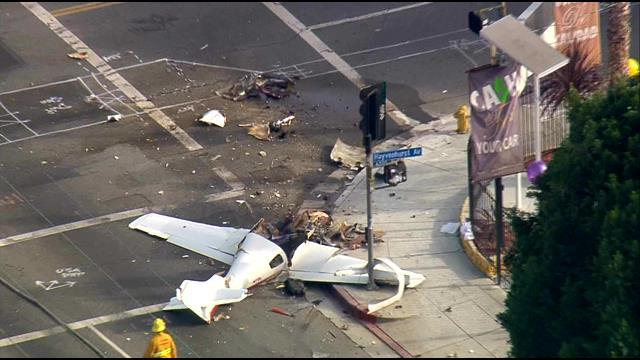 The single-prop plane did not hit any vehicles on the ground and no other injuries were reported.
Footage from a nearby security camera reportedly shows the plane possibly coming apart before slamming into the ground.
The camera at LA Auto Connection showed that the plane coming straight down out of the sky, coming down in front of the business, the Los Angeles Daily News reported.
From analyzing the security video, Farzan Amiri, who provides office computing services to LA Auto Connection, told the Daily News that it appears the plane might have come apart in the air.
"It's just excruciating to see this," he said. "The moment of someone's death — it's not fun to watch."
Multiple media outlets were reporting that the word "experimental" could be seen on some of the wreckage at the scene.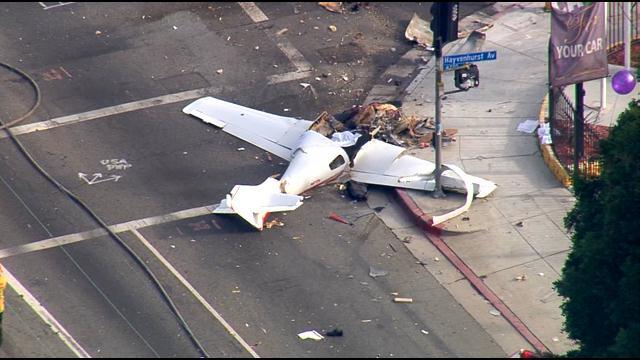 The National Transportation Safety Board is investigating the cause of the crash.
The weather that day was mild, with clear skies and relatively low winds.
Behar was an experienced pilot and instructor for airplanes and helicopters, the Los Angeles Times reported.
Van Nuys pilot Kashif Khursheed told the paper that Behar was "very knowledgeable, competent and thorough."