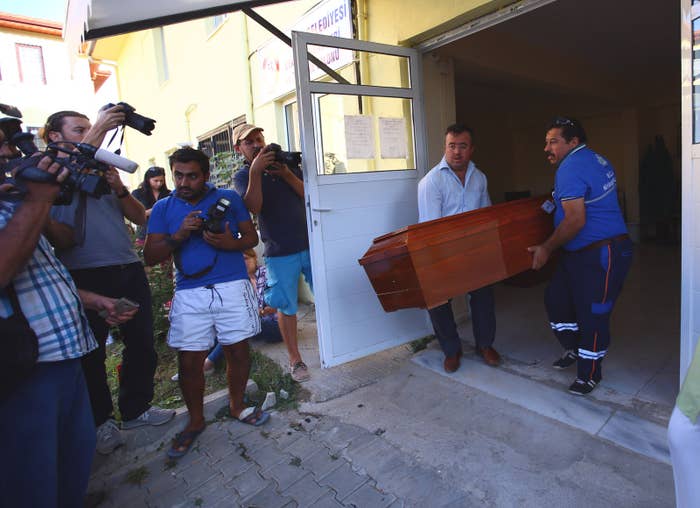 Nilüfer Demir had witnessed many migrant hardships — including death — over the years, but in the early morning hours on Sept. 2, what she saw on the Turkish shoreline stopped her cold.
There before her was the lifeless body of Aylan Kurdi, a 3-year-old Syrian boy who, along with his brother and mother, had drowned while attempting to flee to Greece. Hours earlier, the 15-foot boat they had been on capsized while en route to the Greek island of Kos.
"At that moment, when I saw the 3-year-old Aylan Kurdi, I was petrified," Demir said in an interview with Dogan News Agency (aka Dogan Haber Ajansi, or DHA), for which she has documented the refugee crisis.
The image of Aylan — his face into the sand at shore's edge — was horrifying, but her instincts as a photojournalist took over and she snapped a series of photos that have prompted outrage and an intense period of international soul-searching.
It's the reaction she wanted.
"The only thing I could do was to make his outcry heard," Demir told DHA. "At that moment, I believed I would be able to achieve this by triggering the shutter of my camera and take his picture."

In the days since, the world has reacted with outcry, offers of support, and demands to confront the ongoing refugee crisis in Europe, where thousands of Syrians are attempting to flee their war-ravaged country — often with fatal consequences.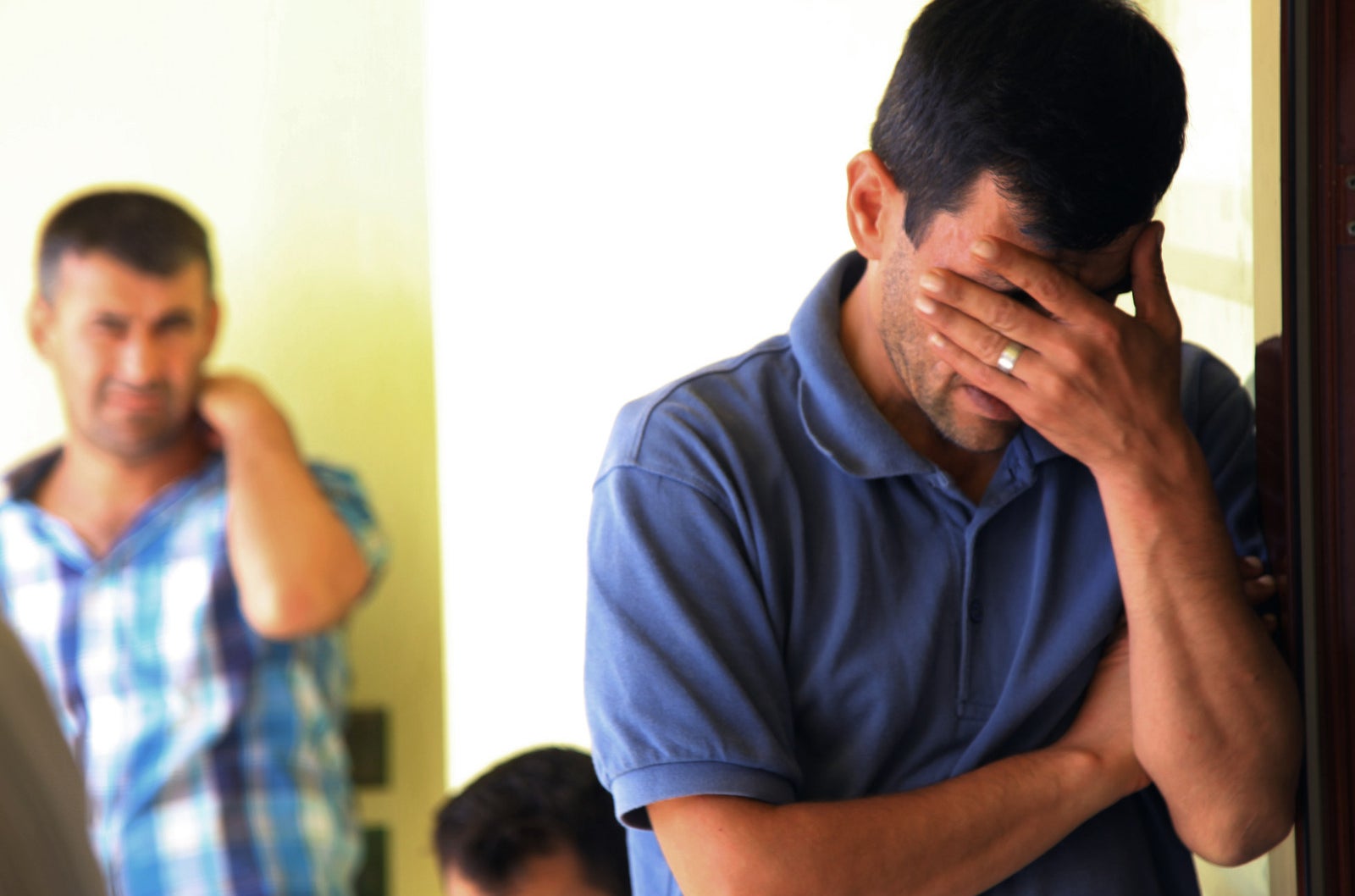 Abdullah Kurdi, 40, cries as he waits for the delivery of the bodies of his drowned family outside a morgue in Mugla, Turkey.
Along with Aylan Kurdi, his 5-year-old brother, Galip, and their mother, Rehan, were among the 12 killed in the capsizing. (Turkish authorities gave the boy's name as Aylan, however, an aunt in Canada gave his name as Alan.)
Images of a distraught Abdullah Kurdi the next day as the caskets of his wife and two young sons were loaded into a van drilled home the intimate — and often unnoticed — sense of loss.
Reaction to the photos, which include a Turkish official carrying Aylan's lifeless body, has extended beyond Europe, including Canada — where the boy's aunt said she had tried to get the family visas — and quiet Iceland, where hundreds of residents pushed their government to accept more refugees amid the worsening humanitarian crisis.
The media attention, particularly in Western Europe and the U.K., has been intense, with much of the focus on public reaction and pressure on officials to do more to address the unrelenting flow of refugees and migrants.
At a news conference in the U.K., prime minister David Cameron responded to questions where his government was taking the issue to heart.
"We do care because we sent the Royal Navy to the Mediterranean to save lives," he said. "We will do more, we are doing more."