Package Mailed By Gunman Before FSU Shooting Is Delivered In Texas
A package mailed by the man who authorities said shot three people at Florida State University has been delivered to an address in Texas, the Associated Press reported Friday.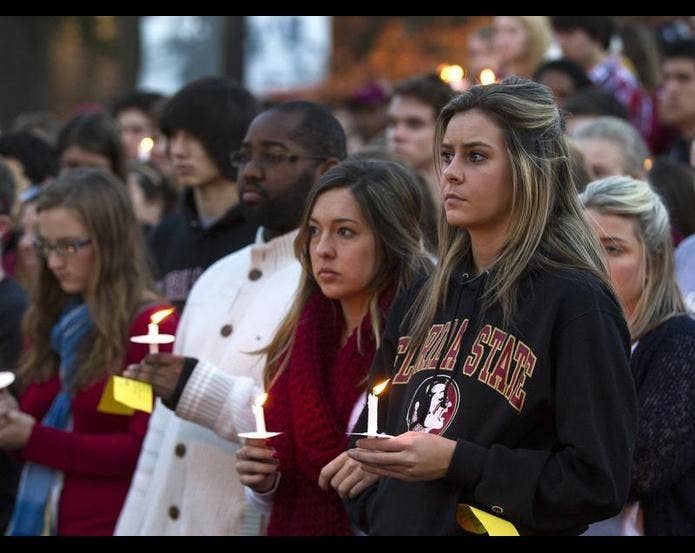 The FBI is investigating a package mailed by Florida State University shooter Myron D. May after it was delivered to an unspecified address in Texas on Friday, the Associated Press reported.
It was the first of eight packages May reportedly mailed the day before he opened fire on Thursday at FSU, injuring two students and one university employee before he was shot and killed by responding officers outside the Strozier Library, ABC reported.
The official who confirmed the delivery of the first package spoke to the AP on condition of anonymity because the person was not authorized to discuss the case.
May, a graduate of FSU who became an attorney, was originally from Ohio. He moved to Texas after graduating, but returned to the Florida campus area about one month ago. Police said May had expressed fears that he was being targeted by the government.
With more of his packages expected to be delivered in other states Friday, authorities have warned recipients to not open them and instead immediately contact local law enforcement.
Much of the fear centers on the fact that it's not known what the packages contain.
One of the eight recipients told ABC affiliate WSB-TV that he was "a little afraid" of what's inside.
"What did he send everyone? Was it a manifesto? Was it a message? I don't know. I think I'm just as curious as everyone else," said Joe Paul, who said he was a friend of May.
May had sent the recipients a group message alerting them of the deliveries, Paul added.
In the message, May wrote, "I sent the packages today. The expected deliveries are Friday," ABC reported.
Paul said he didn't know who the other seven recipients are or why they were chosen.
"We're a little afraid," Paul told WSB-TV. "Why did he chose us?"